Via the Daily Telegraph:
A Liberal backbencher is facing fresh questions about her connections to the Chinese government, following allegations Beijing tried to plant a spy in federal parliament.

Senate crossbencher Rex Patrick said a "shadow" remained over Victorian Liberal MP Gladys Liu.

"She hasn't made a statement to parliament about her connections with the Chinese," Senator Patrick said.

"I'm not suggesting anything but there is a shadow and where there's a shadow, light can solve issues to make sure that people are absolutely confident in MPs."
And Nine:
There are now reports Chinese operatives tried to cultivate another Liberal member to run in her Melbourne seat.

Nick Zhao, 32, was found dead in a Melbourne hotel room after reportedly approaching ASIO to discuss the plot.
Was this plan concocted by John Le Carre? Scummo hasn't read the novels apparently:
Scott Morrison says allegations China attempted to plant a spy MP in Canberra are "deeply disturbing and troubling" as he defended his government's policies on combating foreign interference.

The Prime Minister said he was "not naive" to security threats as he pointed to the "significant legal reform" on foreign interference undertaken by the Coalition government.

…"That's why we strengthen the laws, why we increased the resources, that's why we established the Department of Home Affairs to bring together all of this in a single portfolio, to ensure Australia was in the best possible position to deal with any threats that come our way.

"I can assure Australians that under our government, the resources have never been stronger, the laws have never been tougher, and the government has never been more determined to keep Australians free and safe from foreign interference."
Except for Gladys Liu of course. No mention of her or racism.  Perhaps Scummo feels it's time to distance himself. A wise decision if so.
Barnaby Joyce pretends to care too:
…"What we are seeing is, I don't doubt it, I know that the Chinese have in one way or another been trying to infiltrate our parliament, whether it be online and whether it's by direct inducements to politicians."
Again, no mention of racists. A pattern developing.
IPA numbskull James Patterson chimes in:
"It is difficult to imagine more profoundly serious allegations than these. Particularly that an Australian citizen who was a Liberal Party member, received an attempt of foreign interference, disclosed that to ASIO and subsequently died.

"They are profoundly serious and troubling allegations."
Agreeing with Patterson is a first.
Matthias Cormann doesn't even pretend to care though he too dodged any racism defenses:
"In relation to what are very serious allegations aired yesterday we do need to let proper investigations take their course.

"We do want a positive and constructive relationship with China. We want the best possible relationship with China that we can have.

"By the same token, where there are instances of bad behaviour or issues that are to be dealt with we will call them out and we will deal with them.

"We have an important economic relationship with China. We have an important overall relationship with China. Of course, we are interested and committed to having a constructive relationship, the best possible relationship. But by the same token it has to be a relationship between sovereign nations and we will continue to call out any issues and deal with any issues as they arise."
Blah, blah, blah.
Modern Liberal "Tiny" Tim Wilson can't help himself but not even he uses the "r" word:
"Obviously we are talking about the same electorate. But if anybody has any evidence to bring forward then they should do so. Otherwise to draw this specious allegation is actually outrageous frankly just simply because of someone's ethnic heritage."

"This is why the government has taken national security and foreign interference so seriously. If these matters were brought to the attention of our intelligence agencies, obviously we have to review those processes to make sure that we have those Australians — particularly of Chinese origin who may be at risk — to feel comfortable about coming forward."
I'm pretty sure modern liberalism just curled up and died of shame in the corner.
Let's reprise how Gladys Liu came to power. Ms Liu:
occupied senior positions in CCP propaganda outfits;
courted and channeled Chinese money opposed to Australian foreign and strategic policy goals into the Government;
donated large sums of her "own" cash to help buy the Chisolm electorate;
defrauded the ethnic Chinese denizens of Chisolm with fake election signage;
refused to personally endorse Australian foreign policy tenets around China;
mumbled alarming things about Hong Kong in the Party Room;
used and abused the credibility of parliament house to aid campaigns for CCP control;
then lied about much of it directly into the face of the Australian people.
Peter Dutton once described Sam Dastayari as a "double agent" for far less. I don't recall anybody being murdered to open a vacancy for his case candidacy either.
Question: How is it that Ms Liu qualifies as a fit and proper person to be in the Australian Parliament when "double agent" Sam Dastayari does not?
Answer: Ms Liu holds the Morrison Government's majority in the palm of her hand so here we are.
With Labor saying nothing. Go figure.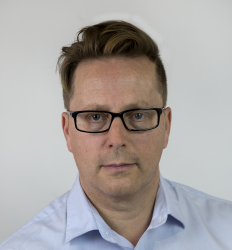 Latest posts by David Llewellyn-Smith
(see all)