Via Peter Hartcher:
Beijing's overreach is producing the beginnings of a resistance in much of the world. Australia was one of the earlier developed democracies to wake to China's intrusions. The Turnbull government's ban on Huawei and its foreign interference laws were the clearest signs. But now Australia is being tested again. Test one: The foreign interference laws are feebly enforced so far. The transparency register of foreign agents is a bit of a joke to date.

Test two: The man now seeking asylum in Australia as a Chinese spy, Wang "William" Liqiang, should be given it. Whether he is ultimately confirmed as a serious intelligence asset or frightened minor functionary. Why? If you are in Australia seeking asylum, and reasonably fear persecution if returned to your country of citizenship, the law says you are entitled to protection. Regardless of what thunderbolts Beijing may throw at Canberra in response.

Test three: The apparent effort by Chinese intelligence to plant an agent of Beijing's influence in the Federal Parliament exposes Australian vulnerability afresh. We know that the alleged target, Melbourne car dealer Bo "Nick" Zhao, went to ASIO with his dilemma and was found dead in a Melbourne motel room in March. We don't yet know the cause of death, now a matter for the coroner. But we are left with the impression that Australia's security agencies didn't protect him terribly well.

Test four: Knowing that it is possible Beijing aims to infiltrate an MP into parliament, Australia needs to require all new MPs and senators to go through a security check. Many Australians will be amazed to hear that it's not a requirement already. Only then will the cloud of suspicion lift, and the public be reassured.

A noted pro-democracy figure in Hong Kong, former legislator Martin Lee, said recently: "We're proving that Beijing's power is not invincible or inevitable. We're demonstrating that failure is not falling down but refusing to stand up." The people of Hong Kong are waging a desperate, last-gasp effort to keep their liberties. Australia should heed their lesson and stand up now.
Those are helpful but only short term solutions. Feeble might be a good word for them. Here's what we should be doing:
Test one: halve immigration. Chinese migration has already handed two federal seats into Beijing's sphere of influence. While there is no certainty that local ethnic Chinese will always vote CCP why risk it?
Test two: Gladys Liu. There is already a Beijing agent of influence inside the Parliament. Whether or not she personally endorses it, Liu channels CCP-sympathic monies into the Liberal Party for favours.
Test three: funding for the National Counter Foreign Influence Co-ordinator within Home Affairs. Similar to the Counter Terrorism Co-ordinator which brings together a whole of government approach to security risks. It remains fallow.
Test four: a federal ICAC. To police foreign bribes of Australian officials.
These are the bare minimum steps. We should also be developing an entirely new Defence White Paper aimed directly at China with big increases in spending. As well as discussing how to deiversify trade and diplomatic risk with an eye on increased US engagement.
This is a war on Australian freedom. Let's fight it, not pretened to do so.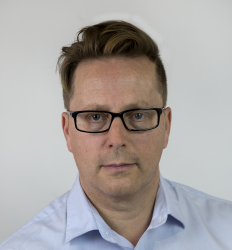 Latest posts by David Llewellyn-Smith
(see all)