Wowsers, check this out from the AFR:
Malcolm Turnbull was advised in a confidential memo in the aftermath of the 2016 election that the property boom was costing the Coalition support in the outer suburbs, regional cities and towns and the government needed to shift political strategy to avoid losing power.

The analysis, by current Energy Minister and former McKinsey management consultant Angus Taylor, compared the election results, seat by seat, with data from the 2011 census and concluded there had been a structural shift in voting patterns influenced by house price increases, according to a new book, The Surprise Party, How the Coalition Went from Chaos to Comeback.

…The underlying message was that Mr Turnbull should drop his vague language about the benefits of innovation and become more of an economic nationalist.

In privileged electorates such as Mr Turnbull's Wentworth, property inflation was seen as a sign of economic health, wrote Mr Taylor. For those on the city fringes and elsewhere who didn't have the earning power to keep up, property value increases had become a source of financial stress.

"The people of our outer suburbs, nearby regions and regional cities risk becoming today's 'forgotten people'" Mr Taylor wrote. "Listening to them and responding is good policy, and good politics."
What an amazing con job. Everything Scummo has did and has done is to lift house prices and crash wages. But managed to con the quiet Australians via:
the homespun dad routine;
a pretend cut in the immigration rate, and
defending an aged budget rort.
Now he is in, Scummo is working overtime on the meaningless identoty poltiics of marginalised "quiet Australians" while ramping the very system that denudes them of income and has them falling even "further behind" on wealth.
Superb and ruthless politcking from Scummo and the clear blue print for Labor's resurrection: real economic nationalism (without overdoing it) versus Scummo's fake version:
halve immigration and chop temporary visas to lift wages, take pressure off house prices and end the great crushloading;
reform negative gearing but drop franking credits;
go after productivity reform for capital;
crash the AUD.
Voila. Labor in power.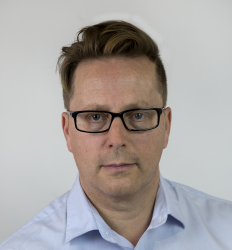 Latest posts by David Llewellyn-Smith
(see all)