Via the excellent Damien Boey at Credit Suisse:
Overnight, US equities rallied to new highs, bonds weakened and the yield curve steepened on positive trade headlines:

US officials suggested that a deal with China is "almost there".
Chinese officials expressed doubt as to where phase I of the trade deal will be signed, questioned how much US agricultural product they were willing to buy, and suggested that they would not fully acquiesce to key US demands in areas such intellectual property. But nonetheless, they did not deny that a limited trade pact was in sight.

Also, we note reports from the weekend that licenses would be coming very shortly for US firms to sell components to Chinese tech giant Huawei, and the delayed reaction of markets to this headline.

No doubt, there is still doubt. Overnight, Washington has urged Taiwan to halt semi-conductor chip sales to Huawei. And there have been reports this morning that Beijing is pushing for the US to remove the 15% tariff that was imposed on roughly USD 112 billion worth of Chinese goods in September, over and above the US's willingness to discuss the upcoming, pre-scheduled, December tariff increases.

But for now, investors seem comfortable that risk is "back on". Within equities, value has significantly outperformed as the yield curve has steepened, while defensive momentum trades have badly underperformed as bonds have sold off. Indeed, on a sector-neutral, equally-weighted basis, the US value long-short index is now back at where it was in late April. The momentum index on the other hand is back to its April lows.

We have no particular insight into how trade talks will evolve next. But there are a few things worth noting about factor signals in the interim:

Cyclicals-defensives momentum has improved significantly in recent months. It is still negative at a stock level, in year-ended terms – but it is far less negative than it was a little while ago. At an asset level, cyclicals-defensives momentum has actually turned positive. In other words, we are shortly going to arrive at a point when momentum is no longer synonymous with quality and defensive names. Indeed, momentum is starting to gather behind certain cyclical names. It is hard to hate momentum forever, because momentum changes.
Uncertainty levels, broadly defined, have come down. This should bode well for momentum factors, which are rapidly shifting gears. The trouble is that it will be very hard for the Fed to continue engineering low levels of volatility, as bubble risks start to grow. Indeed, the VIX curve is upward sloping, suggesting that derivative traders think that volatility is more likely to rise than fall in the near-term.
Across assets, carry trades have generally done well in 2019 to date, as volatility levels have been suppressed. But it is an open question whether they can continue to do well from here, especially if the Fed cannot contain volatility, to encourage traders to keep picking up "pennies in front of steam rollers".
Bond market investors are still slightly more bearish about world growth prospects than conventional leading indicators, such as the ISM new orders index. Their prolonged pessimism contributes to the case for quality investing.

Overall, momentum is fluid. Very soon it will not be so diametrically opposed to value. To be sure, momentum and value are natural opposites, and should be somewhat negatively correlated – but not as negatively correlated as we have just experienced!

Value is lagging behind (falling) uncertainty, as investors get comfort about continued expansion in US consumption (re-leveraging) a re-stocking cycle, supporting yield curve steepening. But trade uncertainty is one thing – market uncertainty is another. The risk is that if bond yields continue to rise, passive, and levered passive funds will start to struggle, creating renewed volatility in markets and secondary de-leveraging pressure. Indeed, for all the ebb and flow in trade discussions and the slope of the yield curve, the one thing that is being ignored is rising volatility in the rates space. Risk parity funds lever up on the lowest risk asset classes – but if bonds are their biggest overweight, and bonds are becoming more volatile, will not these funds have to de-lever, regardless of how bond yields evolve? And should risk parity funds de-lever, will value risk premia offer much protection? We think so in the near-term, because value one of the precious few sources of diversification in correlated markets. But whether it can do so longer-term is a different question. For further details behind our investment thesis, please see our recent articles Tail risk or apocalypse" dated 5 September 2009 and "Uncorrelate me" dated 30 August 2019.

Abstracting from likely volatility in value and momentum, quality and growth styles should be quite resilient. The only question is how much we should be paying for quality and growth, as momentum behind these names unwinds today.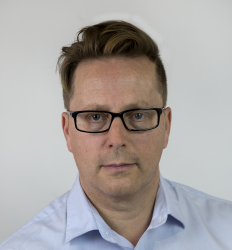 Latest posts by David Llewellyn-Smith
(see all)