Via Sinocism comes lots of Hong Kong texture:
Hong Kong protests: Last stand under way as police close in on besieged Polytechnic University – The Washington Post

Thousands of Hong Kong protesters flocked to a besieged Hong Kong college campus on Monday evening, accompanied by political leaders and school principals acting as mediators, hoping to help hundreds of students trapped inside leave safely as a standoff with authorities dragged late into the night.

Police blocked exits and told exhausted protesters to come out of the Polytechnic University on Monday to be arrested.

How Universities Became the New Battlegrounds in the Hong Kong Protests – The New York Times

Lots of video

Chinese troops that cleaned up Hong Kong were from top counterterrorism brigade | South China Morning Post

Among the Chinese soldiers who "volunteered" to help clean up Hong Kong's streets on Saturday were several dressed in colourful basketball jerseys.

While that might not have meant much to the casual observer, those with a grounding in military matters would have noticed that besides shirt numbers, the fluorescent orange and blue tops also carried a name: "Xuefeng Special Operations Brigade".

Part of the Western Theatre Command, which oversees a vast area in the west of China, including Xinjiang and Tibet, Xuefeng – according to earlier reports by the PLA Daily, the mouthpiece of China's military – is one of the country's leading counterterrorism brigades.

No room for compromise with Hong Kong protesters, People's Daily says | South China Morning Post

Hong Kong's future is at a crisis point and there is "no room" for compromise in the "struggle" with anti-government protesters, said a hard-hitting commentary published on the front page of People's Daily, the Communist Party's mouthpiece, on Monday.

"What we are faced with today is a struggle between safeguarding 'one country, two systems' and destroying it," the commentary said.

The Page 1 Monday People's Daily commentary – 人民日报评论员:绝不允许任何人挑战"一国两制"原则底线 "No one is allowed to challenge the bottom line of the principle of "one country, two systems":

今天,摆在我们面前的,是一场维护"一国两制"和破坏"一国两制"的斗争,在这个关乎国家主权、关乎香港前途命运的问题上,没有任何中间地带,没有半点妥协余地。

Today, we are confronted with a struggle to uphold and undermine the principle of "one country, two systems". On this issue concerning national sovereignty and the future of Hong Kong, there is no middle ground or room for compromise.

CCTV commentary Monday – "Any attempt to oppose China and cause chaos in Hong Kong will never succeed"

"The recent escalation of violent criminal activities and methods in Hong Kong is entirely the act of terrorists, leaving Hong Kong shrouded in "black terror"..

"Hong Kong citizens with a conscience have seen clearly that the current situation has completely deteriorated. It is a confrontation between violence and anti-violence, subversion and anti-subversion"

人民日报评论员文章:外部势力干预香港事务的企图注定失败_CCTV

Monday CCTV Evening News highlights a commentary in tomorrow's People's Daily "Attempts by outside forces to interfere in Hong Kong's affairs are doomed to failure"-

Hong Kong police arrest 51 who 'claimed to be medics or journalists' near besieged PolyU campus | Hong Kong Free Press HKFP

Michael Cheuk, regional commander of Kowloon West, said that 12 of purported medics had no first aid qualifications. Another three people wearing press vests were also unable to provide credentials, he said. All of the suspects were arrested in relation to rioting.

Hong Kong Protests: Demonstrators Trapped at Polytechnic University as Court Overturns Mask Ban – The New York Times

For days, the protesters have held the police off from entering the campus of Hong Kong Polytechnic University, fortifying their holdout with homemade fire bombs, giant sling shots, bricks and bows and arrows.

At least 38 people were injured in a protracted battle at the university on Sunday, the city's Hospital Authority said, after a bloody battle in which a police officer was struck by an arrow and demonstrators set a police van on fire.

Commentary: End of violence, chaos vital to Hong Kong's future – People's Daily Online

An editorial published by the People's Daily on Sunday said the combat against violence has evolved into a fight between standing for and against "one country, two systems" principle, a fight between support and infringement of the rule of law, and a fight between protection and disturbance of Hong Kong's prosperity.

Polytechnic University war zone: how Hong Kong radicals got boxed in by police after two days of ferocious clashes | South China Morning Post

Anti-mask law to quell Hong Kong protests ruled unconstitutional by High Court | South China Morning Post

Legal experts were divided, some calling the judgment an important recognition of Hong Kong's constitutional framework, while those on the mainland expressed concerns that the court might have sent the wrong signal to the radical protesters, floating the idea of Beijing interpreting the Basic Law again.

Commentary: Pompeo's hypocritical face on Hong Kong – Xinhua

For those Pompeos and Pelosis, their most constructive contribution to returning peace and stability to Hong Kong can only be ending China-smearing and getting their hands off China's domestic affairs.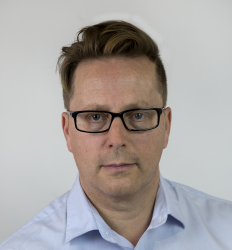 Latest posts by David Llewellyn-Smith
(see all)