Via Bloomie:
Hong Kong police and protesters hardened their battle lines over the weekend as violent clashes showed no signs of abating, leaving the city bracing for a second week of upheaval that risks disrupting pending elections.

The weekend saw pitched battles with demonstrators launching bricks, molotov cocktails and steel balls at police, who in turn volleyed tear gas and deployed water cannons. A police media-liaison officer was hit in the leg by an arrow, while protesters tossed petrol bombs at residents clearing streets strewn with bricks.
Via Hong Kong Free Press:
Hong Kong police tightened their grip on the Polytechnic University after nightfall on Sunday, issuing a warning at midnight that live ammunition may be used against protesters.
More:
The army is looming:
Members of the Chinese military have been spotted cleaning up Hong Kong's streets after one of the most violent weeks the city has seen in over five months of demonstrations.

But the presence of the People's Liberation Army (PLA) has prompted concern from some in the city, including a group of pro-democracy politicians who have demanded that Hong Kong's government explain whether it requested public security and disaster relief assistance from China.
The inevitable is coming. It is a glimpse of Australia's future if we don't stand up.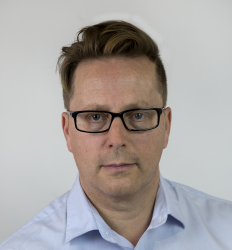 Latest posts by David Llewellyn-Smith
(see all)