Via Peter Hartcher today:
Yet Australia itself, where sane and centrist politics has largely prevailed, isn't immune to the danger of a xenophobic populism in future. The Lowy Institute's Sam Roggeveen has written an essay with the disturbing title Our Very Own Brexit.

"The tacit agreement between among our political class to support high immigration levels is presently untouchable," he writes, "but the forces that have held this compact in place are weakening, and the issue is ripe for political exploitation."

Roggeveen doesn't predict but warns that, in the worst case, one of Australia's main political parties breaks the compact and proposes an indefinite stop to Australia's immigration program. This would "see Australia make a symbolic and real-world break with its geography just as Britain did when it voted to leave the EU".

We tried this – it was called White Australia – a great economic and social and moral gash in our country's history. It was a mistake that our historical memory should warn us against repeating. As Cox puts it: "We must be conscious of what history has taught us not because we should fear it but because we should mobilise ourselves not to repeat it." Lest we forget.
How ridiculous. Australia is already multicultural with 30% born overseas. Even if we canned immigration today we'd still have a "Coloured Australia" policy and getting more so as recent migrants have more children.
Beyond this absurdity, why does Hartcher insist on this false binary of all or nothing? It's preposterous to suggest immigration cuts are always racist, populist or any other "ist".
Australian immigration as it currently stands is the most violent class war anyone can remember. It is central to rising house prices. Central to the crushing of wages. And central to the crush loading of cities. If it makes sense to lift these externalities so that living standards can rise again then we should do it for Aussies of every variety.
Hartcher's maddening racial obsession is much more harmful to Australian social fabric than an immigration cut that will benefit the many.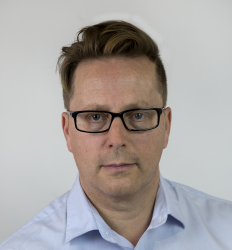 Latest posts by David Llewellyn-Smith
(see all)