Only in a rarified Banana Republic does one have to wish for the death of an export sector to benefit the nation. That's Australia and its east coast gas cartel which was forced to drop spot gas prices to $6.70Gj yesterday, the lowest price in two years. The key for more sustained price falls, and to drop electricity prices as well, will be a shift of the price correction into contract volumes which make up 90% of the market, but it's a start.
The reason is a woeful global LNG market, via Oil Price:
Low natural gas prices from Europe to Asia, ample supply amid more than sufficient storage, and weaker demand growth this year have combined to create a perfect storm in the global liquefied natural gas (LNG) market.

The LNG glut is already seen in Asian spot prices, which have been falling for five weeks in a row—an unusual price movement just ahead of the winter season in the northern hemisphere. Weighed down by a wave of new supply from the United States, Australia, and Russia, LNG prices in Asia are now down by more than 40 percent from this time last year.

With prices weak and demand tepid, some of the U.S. LNG exports may have to be curtailed when winter ends, analysts and investment banks say.

In addition, U.S. LNG exporters are currently at a great disadvantage in one of Asia's key LNG growth markets—China. Due to the U.S.-China trade war, no U.S. LNG cargo has arrived in China since March 2019, according to Reuters data. The March cargo was one of just three to China this year. Before the trade war and before China slapped tariffs on U.S. LNG, the Chinese imported as many as 25 U.S. cargoes in the first half of 2018 alone.

U.S. LNG exporters are confident that their gas will continue to find buyers around the world, even in the current glut. But a growing number of analysts believe that some U.S. exports may have to be shut in next year as global supply, including from the U.S., continues to grow, while demand will be even weaker when winter ends.

In this way, the U.S. could be forced to play the role of the swing supplier on the LNG market, analysts tell Bloomberg.

According to Citigroup and Morgan Stanley, U.S. LNG exporters may be forced to shut in both production and exports in the second or third quarter next year, as prices could plunge after the winter to levels that will be unprofitable for U.S. producers to export. Morgan Stanley doesn't rule out that around half of the current U.S. LNG exports could be curtailed in Q2 and Q3 next year, if weather is typical for the seasons.

But U.S. LNG exporters tend to disagree with that assessment. Asked about potential lower utilization of capacity to rebalance the oversupplied market, Jack Fusco, president and CEO at Cheniere Energy, said on the Q3 earnings call:

"[I]t never ceases to amaze me that we keep getting this or having a conversation of the U.S. LNG in the part that customers won't lift because we are extremely competitive worldwide."
Russia has delayed some of its Arctic expansion:
The Russian Finance Ministry has not included any of Novatek's much-desired projects in its 2020 budget bill.

The natural gas company has been pushing hard for the allocation of about 124 billion rubles (€1.75 billion) for the building of the Utrenneye LNG terminal in Gydan, as well as reloading terminals in Murmansk and Kamchatka.

But the company now appears to be snubbed by government. None of Novatek's projects are granted funding by the 2020 state budget, newspaper Kommersant reports.
We should still apply domestic reservation to ensure that the cartel delivers lower prices for the higher volume contract gas market.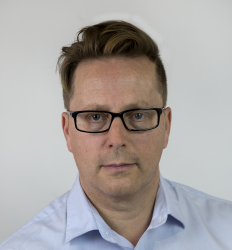 Latest posts by David Llewellyn-Smith
(see all)