Australia's video-on-demand streaming market is becoming crowded, with incumbents Foxtel, Netflix, Stan, Amazon and Hayu set to be joined by offerings from Apple, Alphabet, Disney, Facebook, Hulu, HBO, CBS and NBC.
It seems the biggest loser in this war of attrition is Foxtel, which lost its monopoly grip and continues to bleed cash:
Rupert Murdoch's News Corporation is on the slide, once again reporting a loss – $306.7 million for the September quarter…

Australia was one of the drivers of the loss, with the company saying it was hit by "challenges in the Australian housing market" and "lower subscription revenues at Foxtel"…

The 65 per cent-owned Foxtel is an ongoing sore, with News Corp having to stump up an extra $200 million in the quarter to bring its total loans to Foxtel to $700 million. Overall Foxtel debts top $2.3 billion and News presaged a debt restructure in coming weeks to try to put the group on a more solid financial grounding…

Excluding the effects of currency movements, Foxtel revenues were down 3 per cent because of "lower broadcast subscribers and changes in the subscriber package mix".

That means that less people are choosing Foxtel and those that do opt for cheaper deals. Subscription falls are partly offset by growing memberships of video on demand offerings Foxtel Now and its sports partner Kayo.

But they are cheaper than the traditional offer and overall "revenue per unit (subscriber) has fallen from $100 to $78 in recent years," said independent media analyst Peter Cox.
In doubt Netflix is too concerned about the flood of new subscription services. It is the incumbent powerhouse and has a tonne of original first party content, making it a 'must have' for many households.
The same cannot be said for Stan, which has a much smaller subscriber base and lacks the same exclusive first party content.
But the biggest loser is Foxtel, which has been forced to pivot from high margin cable services to cheaper online streaming, with limited success.
More broadly, one wonders whether Australian households are now experiencing à la carte subscription fatigue. While video-on-demand streaming was initially viewed as a cheap option, especially when compared to Foxtel cable, the myriad of services now on offer and the bifurcation of content has meant that households need to subscribe to multiple platforms to satisfy their viewing needs. And the costs are quickly mounting up.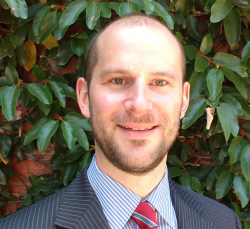 Latest posts by Leith van Onselen
(see all)