This is what Scummo sees as doing something about CCP influence operations in Australia, via Domain:
Australia's flagship foreign interference scheme has issued only one notice to a potential agent of influence, despite sending out more than 1500 letters, as former prime minister Malcolm Turnbull urged the Morrison government to enforce the controversial laws.

Fifty individuals and groups, including four former federal politicians, have registered under the government's Foreign Influence Transparency Scheme, but no Australian-based groups have declared any links to the Chinese government's United Front Work Department.

…Eight full-time staff have been deployed to administer the national security laws, which came into effect last year to crack down on foreign interference in Australian politics.
8 people. This is what I've been banging on about regarding the grotesquely underfunded  National Counter Foreign Interference Coordinator in Home Affairs. Why has not been given a billion dollar budget to bring together an all of government approach to CCP activities? This is the only the most basic pushback against foreign influence that we might expect. Hardly offensive to anyone or anything.
But Scummo and his phony hard man Peter Dutton only pretend to care about national security.
Though that is better than WA which doesn't care at all, also at Domain:
WA Premier Mark McGowan believes it is in Australia's interest to keep human rights issues in China separate to trade with the resource-hungry economic giant.

Speaking to media, including reporters from Chinese news outlets, at the Resources Technology Showcase in Perth on Wednesday Mr McGowan said WA's export relationship with China created thousands of jobs, and concerns about human rights should be kept separate from that discussion.

…"I just don't think they should impact someone who has a job on a mine site in the Pilbara or someone who has a job in a manufacturing plant in Perth. I think we need to ensure as far as possible we keep those issues different, separate."
China needs iron ore whatever comes. And those people with jobs in the Pilbara aloso need their freedom.
China will push grovellers as far as they can so long as they kow tow.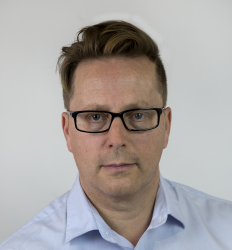 Latest posts by Houses and Holes
(see all)