As they should, at News:
NSW hasn't even entered what's traditionally the most devastating period of bushfire damage.

"We've got the worst to come," former NSW fire commissioner Greg Mullins told news.com.au.

…"So we need to brace ourselves. If we don't get summer storms to wet everything down, we are in dire straits."

Mr Mullins, along with 22 other retired fire and emergency service chiefs, predicted this would be a horror year and urgently sought a meeting with Prime Minister Scott Morrison in April.

…"You don't need a crystal ball, when you've been doing it this long, you know the indicators and it was very clear."

He also dismissed commentary that it was not the right time to talk about climate change, sledging our political leaders in the process.

"It's exactly the right time. Parliament is not sitting and politicians have no operational role in responding to fires so what else are they going to do?" he said.

"They are basically on holiday at the moment".
It will be intereting to see how the polls track from here. Can't be good for Scummo, though Paul Keating is doing his best to ensure minimal damage.
Between climate change and the CCP, I am tempted to reach for the tin foil hat.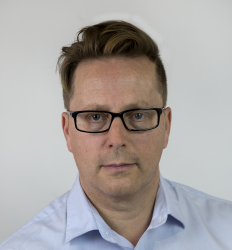 Latest posts by David Llewellyn-Smith
(see all)