The pretend debate about Chinese influence in Australia plods on today. There's lots of outrage and committees forming but no action. The AFP has launched another investigation, via The Australian:
The Australian Federal Police has opened a formal investi­gation into claims by self-­proclaimed Chinese spy Wang Liqiang that Chinese intelligence services sought to interfere in Australian politics.

The Australian understands the AFP will seek to interview Mr Wang, who is believed to be in hiding in Sydney following claims he conducted spying ­operations for China in Hong Kong, Taiwan and Australia.

The probe sets a potential test for the Coalition government's suite of foreign interference and espionage laws, passed by then prime minister Malcolm Turnbull in 2018. "The AFP can confirm it is ­actively investigating the claims made by Mr Wang,'' a spokesman said on Monday.
The defector is at risk says The Guardian:
The Australian minders of the Chinese defector Wang Liqiang have been urged to "double up" protection duties as experts raise significant fears about his safety.

Chinese state media have sought to discredit Wang as a convicted "fraudster", liar and a fake after he publicly revealed his role within Chinese intelligence and his bid for Australia's protection on Saturday in the Sydney Morning Herald and Age newspapers.

The Chinese government released a notice from the Shanghai public security bureau stating it was investigating him for fraud, and released an online court record suggesting a fraud conviction was recorded in 2016. Wang's lawyer in Australia, George Newhouse, told Guardian Australia: "He denies those allegations."
Labor found a few voices finally, at New Daily:
Labor Senator Kimberley Kitching has warned the Liberal Party has questions to answer over links with Chinese donors amid ''deeply disturbing'' revelations that a Melbourne car dealer told ASIO that Chinese agents offered to bankroll his political ambitions before he was found dead in a hotel room.

Australia's spy agency ASIO has taken the unusual step of confirming that an investigation is under way into the death of "Nick" Zhao, 32.

Police have been unable to determine a cause of death.

"It's deeply, deeply concerning and we would never seek to do that in another country," Senator Kitching said on Sky News.

"Can you imagine? If you had democratic elections in authoritarian countries for a start. We would never try to do it. We would never attempt it."
But Rex Patrick is still the only one making any sense, via Seven:
South Australian Centre Alliance Senator Rex Patrick said while there was no evidence to suggest a correlation between the two events, Liu still owed the parliament and her constituents an explanation over her previous links to CCP propaganda organisations.

"She hasn't made a statement to parliament about her connections with the Chinese," Patrick said on Monday.

"I'm not suggesting anything but there is a shadow and where there's a shadow, light can solve issues to make sure that people are absolutely confident in MPs."

Liu was a member of two chapters of the China Overseas Exchange Association, a Chinese government body that seeks to exert overseas influence in countries like Australia.

The 55 year-old Hong Kong-born MP said in September she had cut ties the organisations, while others with links to the CCP had been using her name without her knowledge.

It has also emerged that prime minister Malcolm Turnbull was advised by ASIO to cancel his attendance at a Chinese New Year function hosted by Liu early last year, because many of the guests at the function were members of Communist Party-linked organisations.

It turned out these were the same organisations that had raised funds for Liu's failed tilt at the Victorian state parliament in 2014.

Patrick told 7NEWS.com.au he had called three times for a Senate inquiry into China's influence in Australia but it did not seem to be in the interests of either major party to fully investigate the issue.

"We are a target for influence, we need to have a scheme in place and both the Labor party and liberal party have dropped the ball on this," he said.

"The parliament is self-censoring itself."
Quite. "Double agent" Gladys Liu (as Peter Dutton described Sam Dastayari for far less) took the hint, also at The Australian:
The Liberal member for Chisholm — coincidentally (or is it?) the seat targeted by the Red Flag Republic — is so worried about being seen as an agent of influence that she's refusing gifts.

Anson Hong, chairman of the Australian National Liaison Council of Chinese Australians, was part of a delegation that travelled to Canberra to meet Liu in the lead-up to her first speech in July. The group was treated to a tipple in the government partyroom and mingled with fellow Victorian Liberals Alan Tudge, Michael Sukkar, Tony Smith, Rowan Ramsey and Katie Allen.

…This isn't comrade Liu's first tango with transparency. She raised eyebrows during pollie school when repeatedly asking how to declare an object she had been given but was unable to articulate what it was. Eventually it was listed as an "ornament of unknown price from a fengshui master" and remains the only gift she has claimed.
Australian national security restored then! Or not, at Domain:
A man who allegedly tried to install a Chinese agent into Federal Parliament made a multimillion-dollar offer to take control of a company based in the CSIRO's building in Australia's pre-eminent biotechnology hub.

The chief executive of biotech company Imunexus, George Kopsidas, said a company called Prospect Time International Investment made a lucrative offer in the past two years to invest in his startup company, but was particularly interested in leasing an "entire wing" in the CSIRO facility in Parkville, Melbourne.

Prospect Time's chief executive, occasional Melbourne resident Brian Chen, is alleged to have been involved in a Chinese intelligence-backed scheme for Liberal Party member and Melbourne luxury car dealer Bo "Nick" Zhao, 32, to win a seat in Federal Parliament. Mr Zhao reported the approach to ASIO.
More at Herald Sun:
A Chinese businessman ­accused of spying received a permanent residency visa through a Melbourne paintbrush company.

Chung Sheng Chen's 2010 visa application was rejected because the company, Australian Brushware Corporation "had not demonstrated that it had a need for the nominated employee within its business in Australia". He is the subject of intensive interest in Canberra over allegations that he was involved in a plot to infiltrate the Australian parliament.

The Nine Network reported that the plot involved using former Liberal Party member and car salesman, Bo "Nick'' Zhao, who was found dead in a Melbourne motel room this year.
The vile Q&A finally managed to cover the story but with little more than platitudes, via The Australian:
China has been repeatedly attacked by five high-profile panellists for "compromising" Australia's democracy during a fiery debate on ABC's Q&A program on Monday night.

The Australian's Foreign Editor Greg Sheridan, former US ambassador to the UN Samantha Power, Opposition education spokeswoman Tanya Plibersek, the US Studies Centre's James Brown, and Israeli parliamentarian Tamar Zandberg joined forces to criticise China in the wake of extraordinary allegations Beijing had attempted to plant a spy MP in Canberra.

Sheridan said the recent revelations about China's spy plot made this a 'pivotal week in Australian history'.
But what is being done? So far, nothing. No boost for the Foreign Interference Co-ordinator in Home Affairs. No federal ICAC. No enforcement of the Foreign Influence Register. And no explanation for the ongoing presense of the disgraceful Gladys Liu sitting in the heart of the Governmment.
Let alone discussion of polices that might actually resolve the issue long term such as cutting immigration, boosting defense spending, trade and diplomatic diversification etc, etc.
Come on, pretend that you care!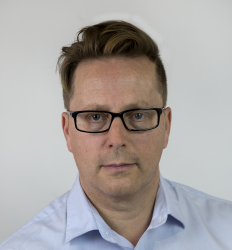 Latest posts by David Llewellyn-Smith
(see all)