Via The Australian comes scum of all colour and hue:
Senior Coalition and Labor MPs have launched a bitter attack on the Greens for suggesting climate change policies are responsible for the catastrophic bushfire threat confronting NSW and Queensland.

As firefighters braced for the arrival of high winds and low ­humidity that threaten some of the worst conditions seen since the Black Saturday bushfires a decade ago, Greens leader Richard Di ­Natale sparked fury from both major parties when he said the ­nation's emissions policy had caused the fires that killed three people and injured 100.

Senior Nationals turned the ­attack back on the Greens, suggesting that environmental opposition to backburning, particularly in national parks, had exacerbated the bushfire threat.

…Federal Labor agriculture spokesman Joel Fitzgibbon, who is facing fire threats in his NSW seat of Hunter, lashed the Greens for politicising the catastrophe.

Mr Fitzgibbon said it was ­"absolutely the wrong time to be looking for political opportunity and it's also hypocritical given the Greens opposed the CPRS (the Rudd government's carbon pollution reduction scheme)".

"But if Scott Morrison wasn't sitting back and allowing emissions to increase every year there would be less political tension in the necessary community conversation about the need to act and adapt to our changing weather patterns," he added.
The new Brown to Green report says it all: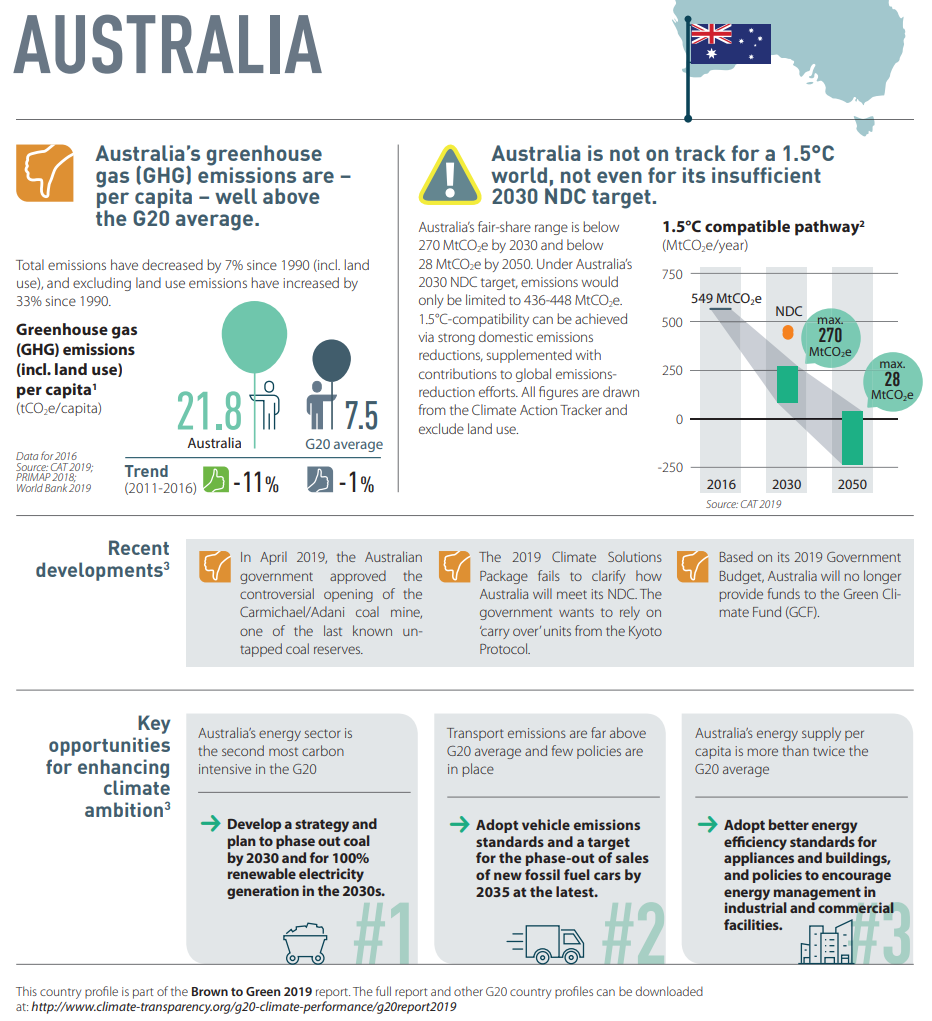 We're failing to contribute our fair share to global carbon abatement and of course this has contributed to unseasonal fires.  In its most recent State of the Climate report, the BOM and CSIRO noted:
Australia's weather and climate are changing in response to a warming global climate. Australia has warmed just over 1 °C since 1910, with most warming since 1950. This warming has seen an increase in the frequency of extreme heat events and increased the severity of drought conditions during periods of below-average rainfall. Eight of Australia's top ten warmest years on record have occurred since 2005.

The year-to-year changes in Australia's climate are mostly associated with natural climate variability such as El Niño and La Niña in the tropical Pacific Ocean and phases of the Indian Ocean Dipole in the Indian Ocean. This natural variability now occurs on top of the warming trend, which can modify the impact of these natural drivers on the Australian climate.

Increases in temperature are observed across Australia in all seasons with both day and night-time temperatures showing warming. The shift to a warmer climate in Australia is accompanied by more extreme daily heat events. Record-warm monthly and seasonal temperatures have been observed in recent years, made more likely by climate change.

Examining the shift in the distributions of monthly day and night-time temperature shows that very high monthly maximum temperatures that occurred around 2 per cent of the time in the past (1951–1980) now occur around 12 per cent of the time (2003–2017). Very warm monthly minimum, or night-time, temperatures that occurred around 2 per cent of the time in the past (1951–1980) now also occur around 12 per cent of the time (2003–2017). This upward shift in the distributions of temperature has occurred across all seasons, with the largest change in spring.

Australian rainfall is highly variable and is strongly influenced by phenomena such as El Niño, La Niña, and the Indian Ocean Dipole. Despite this large natural variability, underlying long-term trends are evident in some regions. There has been a shift towards drier conditions across southwestern and southeastern Australia during April to October. Northern Australia has been wetter across all seasons, but especially in the northwest during the tropical wet season.

Year-to-year variability occurs against the background drying trend across much of the southern half of Australia (south of 26° S). In 17 of the last 20 April to October periods since 1999, southern Australia has had below average rainfall. Recent years with above-average rainfall in this region were generally associated with drivers of higher than usual rainfall across Australia, such as a strong negative Indian Ocean Dipole in 2016, and La Niña in 2010.

Fire weather is largely monitored in Australia using the Forest Fire Danger Index (FFDI). This index estimates the fire danger on a given day based on observations of temperature, rainfall, humidity and wind speed. The annual 90th percentile of daily FFDI (i.e., the most extreme 10 per cent of fire weather days) has increased in recent decades across many regions of Australia, especially in southern and eastern Australia. There has been an associated increase in the length of the fire weather season. Climate change, including increasing temperatures, is contributing to these changes. Considerable year‑to‑year variability also occurs, with La Niña years, for example 2010–2011 and 1999–2000, generally associated with a lower number of days with high FFDI values.
Hotter, drier and more fires is exactly what is expected from climate change in south eastern Australia.
Does scum burn?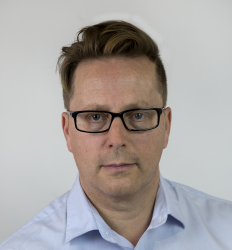 Latest posts by David Llewellyn-Smith
(see all)