Texture from Argus:
China set winter pollution cuts of 2-3pc for east and central China today, raising ferrous price outlooks from expected steel supply cuts.

…While the overall targets are relaxed from last year, steel supplies are tighter with steel inventories falling at a moderate pace, which could support prices, a Hebei mill iron ore buyer said. Output restrictions will reduce iron ore demand, but "news about restrictions support the steel price, which then supports the iron ore prices. It is always this logic", an east China-based steel mill manager said.
Steel inventories are fine. The restrictions are bearish iron ore though it got a lift for a day. To the charts: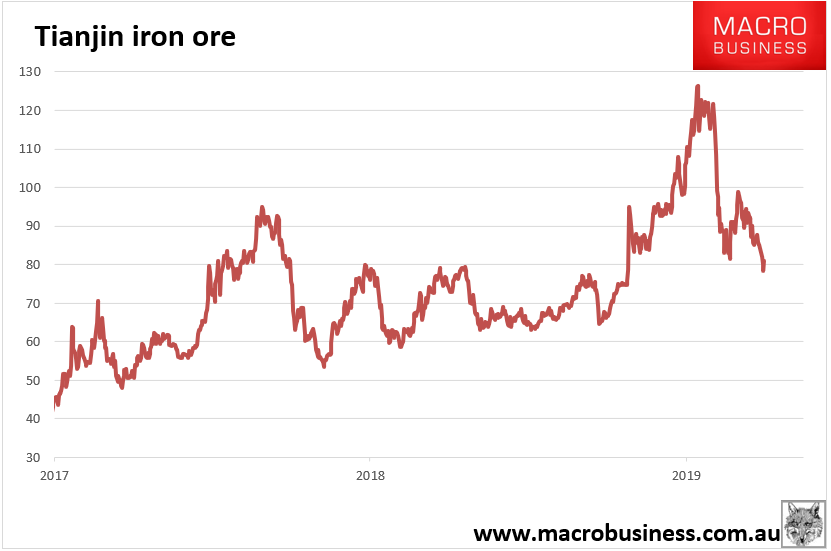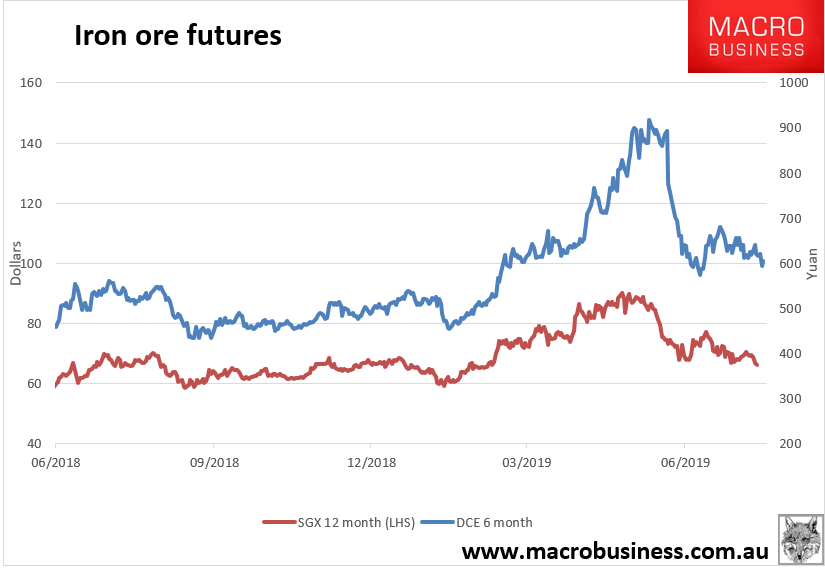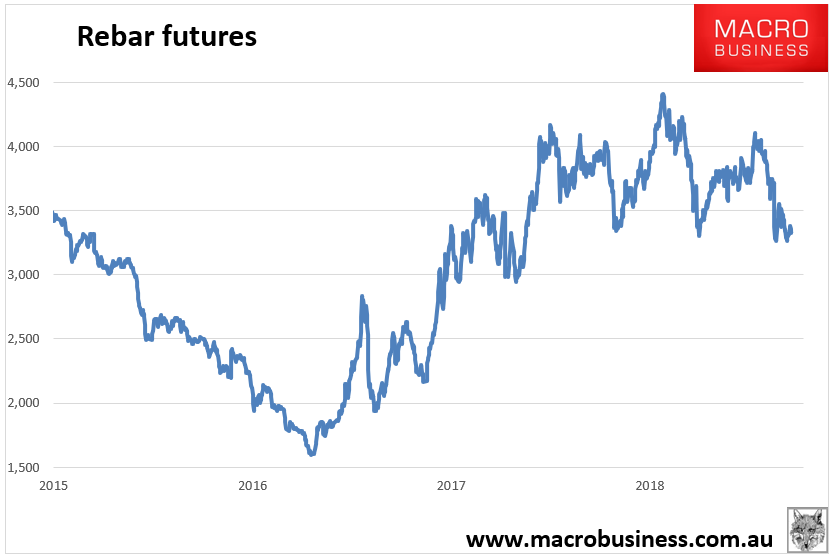 I am not convinced that the selling is over. And the news of decent output cuts makes mne wonder how much mills will restock ore over new year as well.
More weakness ahead before the bid returns I'd guess.
David Llewellyn-Smith is Chief Strategist at the MB Fund and MB Super. David is the founding publisher and editor of MacroBusiness and was the founding publisher and global economy editor of The Diplomat, the Asia Pacific's leading geo-politics and economics portal.

He is also a former gold trader and economic commentator at The Sydney Morning Herald, The Age, the ABC and Business Spectator. He is the co-author of The Great Crash of 2008 with Ross Garnaut and was the editor of the second Garnaut Climate Change Review.
Latest posts by David Llewellyn-Smith (see all)