Texture from MySteel:
Many Chinese steelmakers, together with some iron ore traders, are actively drawing down their iron ore stocks at hand when mills in many areas are facing frequent curbs on their steelmaking operations, affecting iron ore consumption, Mysteel Global learned Tuesday.

"We are cutting our procurement of seaborne iron ore cargoes from the market because our ore stocks at ports are at a high level," an official with a Shandong-based steel mill in East China remarked. "Our iron ore consumption decreased a lot when our steelmaking operations – especially sintering.
Unusual from this time of year but destocks can run through to Decemeber and even further if underlying conditions are weak enough. The recent steel PMI was. We shall see.
Prices today:
Tainjin spot up 70 cents to $83.40
DCE six month futures down to 622
SGX 12 month futures up to $69.22
Rebar futures up to 3420
No change from me. Base is case is stable pricing until Q2, 2020 with dosnide risks.
Arus has some news:
A Chinese scrap association is lobbying the government to end a ban on ferrous scrap imports to help relieve a domestic shortage and lower steel mills' costs.

China began to halt imports of scrap metal in June 2017, targeting a ban all scrap imports by 2020.

China also imposed a 25pc import tariff on scrap metal from the US, which had been its top supplier of steel scrap.

But ferrous scrap is not waste but a important Fe-content raw material that will help in the green development of China's steel industry, said the deputy director of the China association of metalscrap utilisation (Camu) Li Shubin at an ICCSINO industry event in Chengdu last week.

The use of scrap can save 0.35t of coal and reduce 1.6t of CO2 emissions for every tonne of steel produced compared with iron ore, he said. He is lobbying China's ministry of industry and information technology and the government's main economic planning agency the NDRC to remove scrap from the hazardous waste category so it will not be banned from imports.

"It is unfair to ban the import of scrap when most other steel-producing countries like Turkey, India and Vietnam are importing one-third of the world's scrap," he said.
There is logic in this. So much, in fact, that because it hasn't happened suggests some invisible hand of interests at work. BOF steel mills may not want to see cheaper scrapm inputs for EAF competitors.
It should happen.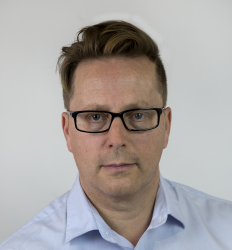 Latest posts by David Llewellyn-Smith
(see all)