Iron ore charts for November 26, 2019: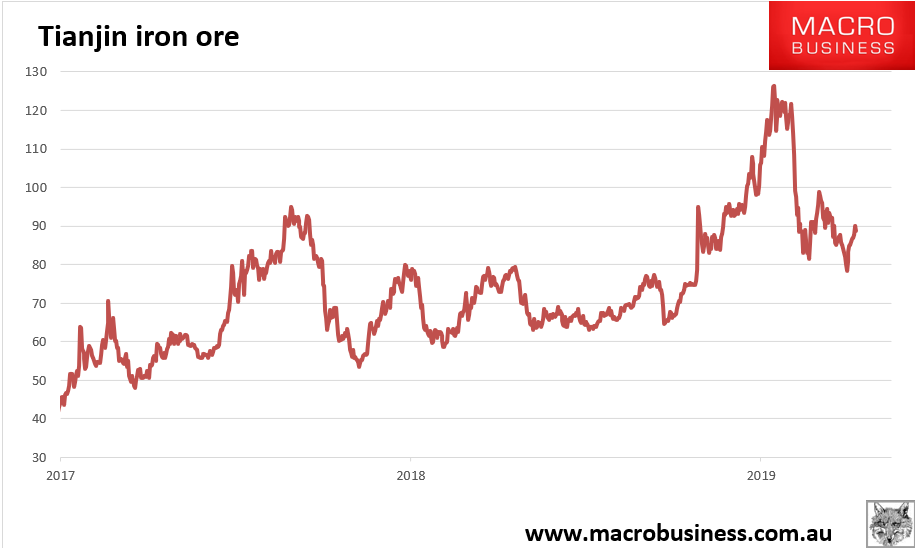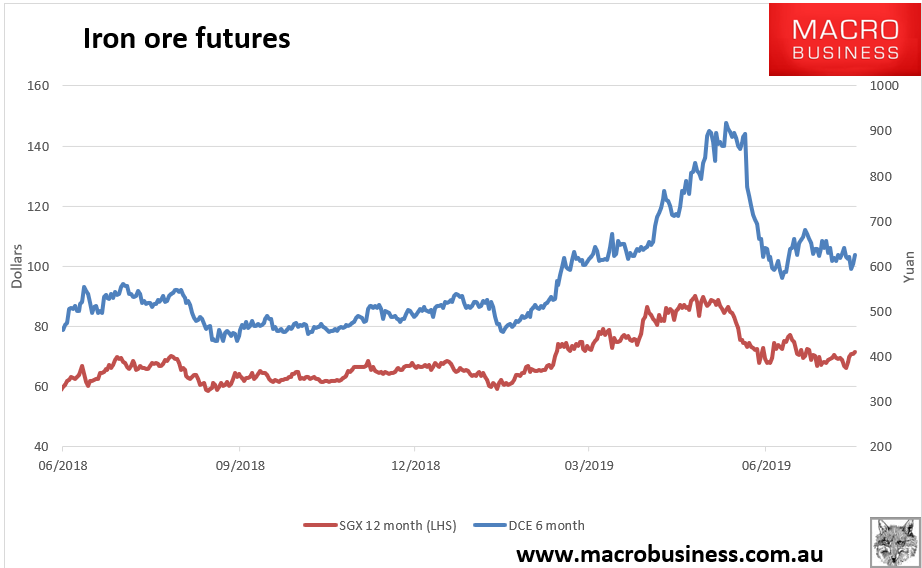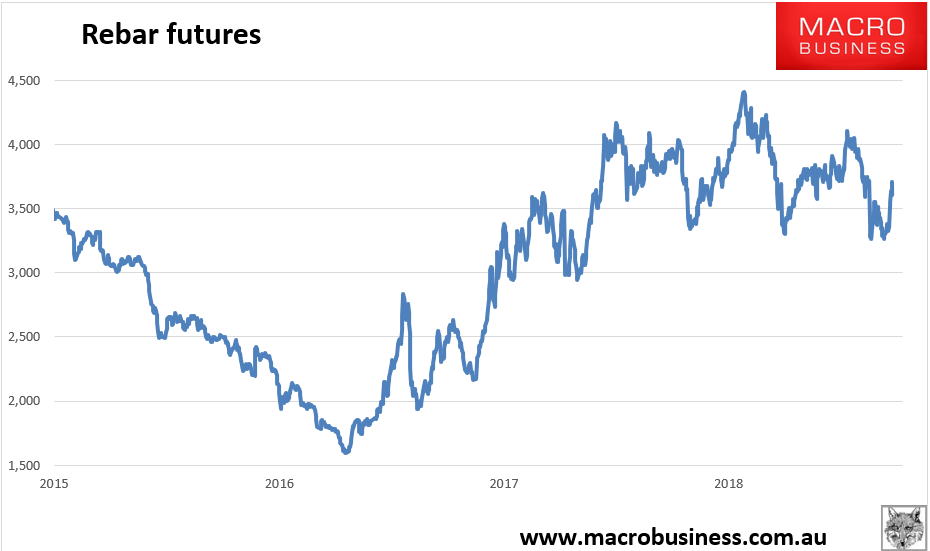 I still don't expect this rally to get far but neither do I expect a new crash until we are through new year.
In news, FMG is signalling that despite solid apparent demand during the restock, all is not well with underlying demand:
Australia's Fortescue Metals Group (FMG), the world's fourth largest iron ore miner, has decided to lift the size of the discounts it is offering long-term contract buyers of its lower-grade iron ore products for December supplies, Chinese market sources confirmed on Tuesday.

For December, the discount the miner is offering for its 56.5% Fe Super Special Fines (SSF) will increase further to 15% from November's 12%, and that for 58.2% Fe FMG Blend Fines (FBF) will rise to 10% from last month's 7%.
That ain't voluntary. More ore is coming from Roy Hill from this month too:
The biggest privately owned mine in Australia is about to pull the trigger on a significant expansion as Gina Rinehart's Roy Hill iron ore operations prepare to switch on a magnetic separation plant.
Roy Hill has spent the past 14 months building a high-intensity magnetic separation plant at the back end of its processing facility, designed to strip the last and smallest particles of iron from the wet tailings it deposits at the mine's dam.

When fully built, the wet high-intensity magnetic separation plant (WHIMS) will deliver another four to five million tonnes of high-grade iron ore to Roy Hill, taking the mine's export capacity to about 60 million tonnes.
It's only a matter of time before we go lower.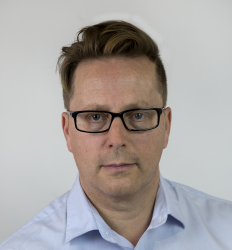 Latest posts by David Llewellyn-Smith
(see all)