For a day supposedly dominated by "realism", the obvious didn't get a look in at The Australian's Cowards of Canberra Conference yesterday. While the PBOC was forced to cut interest rates to combat a structural slowdown in the Chinese economy, and Hong Kong degenerated into near open war, all the Canberra cowards could discuss was China's inevitable rise.
Ironically, it started with Paul Keating fantacism, which is so biased and dated that it verges on nonsense, from Paul Kelly:
There was wide agreement that China's ban on the entry of two federal Liberal backbenchers was immature and counter-­productive. Keating said the challenge for Australian policy was fixing "a set of arrangements which engages China but which also prevents China from domin­ating the region". He said a prudent policy would be to encourage the US to stay in the region but give China "the space to participate". Australia should be actively involved in creating a web of co-operative regional ties but steer clear of any US assumption that China's rise was incompatible with American interests.
Bravo for the web but what great power ever gave another voluntary space to grow and challenge it? Rising powers take space. If they take it from others then the moment that their interests are threatened they fight back.
The US will be the same of course. If we think we can just sail off into the new Chinese empire and it'll be all good then we are deluded beyond all measure. What will happen instead is there'll be a US-backed military coup in Australia as our fully US integrated defence and intelligence forces seek to sustain ANZUS. And as the US seeks to preserve its China spearhead, including the invaluable Pine Gap.
Do these supposed "realists" think that the US would rather fight the CCP in Hawaii or California than they would in the Far East using other nations? Realism is a double-edged sword that must involve calculus of how the US will react to any Chinese sell out by the cowards of Canberra, not just what Beijing will do if we don't.
Even China diehard and Fortescue fan, Jennfier Hewitt came away noticing how craven was the Cowards of Canberra Conference:
But while most experts do agree public debate about China has indeed degenerated, it's not simple to repair it in an era where China's use of power has also been transformed and hardened beyond recognition from the Keating era.
Keating may be a poweful personality but he is operating on a dangerously dated Asia Pacific paradigm and should be viewed as some kind of aging nutjob, not the seer of Australiana.
Others made a little more sense, also from Kelly:
But Frydenberg believes the US remains strategically committed to the region and refused to subscribe to Keating's declaration that Pax Americana was passing into history.

…[Dennis] Richardson said that a "few missteps" aside, the government had China policy pretty right. He said there was consistency between the major parties on China. Had Labor won the last election, he doubted China policy would be significantly different. Speaking as a former practitioner, he said criticism was "easy" and his real point was obvious: the critics were weak in explaining exactly how China policy should be reset.

When ALP defence spokesman Richard Marles called for a "guiding philosophy" to govern relations with China, Richardson's retort was "grand plans don't exist in the world" and challenged Marles to explain what he meant.

Former Department of Prime Minister and Cabinet head Martin Parkinson offered his own ­brutal realism when he defined the core issue: Australia was engaged in a negotiation with China about our future sovereignty.

He said the economic growth of China was the best thing for the world since World War II but China, as a rising power, was trying to hive off Australia from its US alliance partner.

Parkinson disputed conventional wisdom that "China has us over a barrel", pointing out that China was also a beneficiary from its economic partnership with Australia.
The US is committed to the Pacific. The question is how? Will it be committed openly and in defence of democracy? Or it will be committed clandestinely via proxy wars to keep the CCP as far from its homeland as is geographically possible?
You really don't want it to be the second path. Not unless you want to become Cold War Chile or Korea or Afghanistan.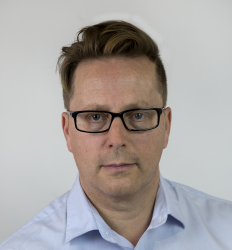 Latest posts by David Llewellyn-Smith
(see all)