Just in time for China going ex-growth, via Platts:
Chinese-backed mining, metals and logistics consortium SMB-Winning is seeking equity partners to participate inthe development of Guinea's Simandou Blocks 1&2 iron ore deposit, Societe Miniere de Boke chairman Fadi Wazni said.

It plans to produce 60 million mt/year of high grade ore in a first phase by 2026, potentially rising to 110 million mt/year at a later date.

"We've already talked about this to many customers — all big integrated steel mills — worldwide, but of course which are mainly located in Asia (70% of the market), and many are interested," Wazni said. "We want to pull them in to ensure the offtake."

Chinese railway company CRCC is ready to take equity in the rail part of the project, Wazni said.

However, SMB-Winning, a business alliance which also comprises Singaporean shipowner Winning Shipping, the Chinese aluminum producer Shandong Weiqiao, the Yantai Port group and the Guinean transport and logistics company United Mining Supply (UMS), plans to start the $15 billion project with its own money, Wazni said in an interview in London.

SMB-Winning is the largest bauxite exporter in Guinea, with exports of 42 million mt in 2018. Cash flow from its bauxite operations is expected to increase within two years, when CRCC completes a railway integrating its bauxite and shipping operations.

Simandou — to which Guinea awarded SMB-Winning the development rights last week — is classed as the world's largest untapped high-grade iron ore deposit, with an estimated 2 billion mt of ore reserves, and with grades which rival those of miner Vale's high-grade Carajas iron ore deposit in northern Brazil. A project was developed for Simandou's blocks 1 and 2 several years ago by Brazil's Vale — whose rights to the area were later revoked during a dispute with Israeli mining tycoon Beny Steinmetz's BSG Resources, and Guinea regained control of the site, putting it out to tender in July.

As no feasibility study is available from the previously involved parties, SMB will be "starting from scratch" on this and Wazni estimates it will take six to seven months to conduct exploration "to identify the pioneer mine."

"We'll concentrate on one area with logistics in mind … and on the low-hanging fruit," he said. "But we'll concentrate on the railway part in the first place — logistics first."

There is no existing infrastructure in the mine area, he said.

Environmental studies will be a priority, as the mine deposit is in a forested area, Wazni said.

PAYBACK IN 25 YEARS

Part of the tender accord is that ore from Simandou should be shipped from Guinea's own ports, meaning the mine's developer would need to invest in building rail infrastructure to a new deepwater port at Matakong, 650 km away.

The project's first phase will cost around $8 billion, including $5 billion for the railway, and approximately $1.5 billion each for the port and mine developments, Wazni said.

The second phase — the date of which has not yet been set — would involve almost $5 billion to double the railway's capacity and a total of $2 billion to raise capacity at the port and to open new mine faces, he said.
That's cheap. I expect Chinese steel consumption to be down materially by then and scrap use to be up too.
But it can still go ahead because the ore is such high quality and can contribute to ongoing lower emissions steel ouput.
Beakeven at $20!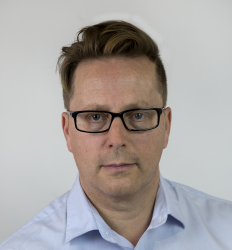 Latest posts by David Llewellyn-Smith
(see all)