See the latest Australian dollar analysis here:
Via CNBC:
China is heavily exposed to the U.S. dollar, but now, with the risk of "decoupling," Beijing is silently diversifying its reserves to reduce its dependence on the world's largest reserve currency, analysts say.

Ongoing trade tensions with the U.S. has "increased the risk of a financial decoupling" between the two largest economies, ANZ Research said in a recent report. The White House reportedly considered some curbs on U.S. investments in China such as delisting Chinese stocks in the U.S.

Beijing will therefore manage its risk by diversifying its foreign exchange reserves into other currencies, ANZ predicted, as well as build up its "shadow reserves."

"Although China still allocates a high share of its FX exchange reserves to the USD … the pace of diversification into other currencies will likely quicken going forward," ANZ says in the report, adding that the share of the dollar in the country's foreign exchange reserves was estimated to be around 59% as of June.

Although the exact allocation of China's foreign exchange reserves in different currencies isn't known, ANZ told CNBC it believes those would include the British pound, Japanese yen and euro.
In other words, China will now piss off Britain and Europe with structurally higher currencies.
One of the advantages that Europe and Germany have enjoyed from the EUR, and its half-arsed structure, is that it does not provide any kind of clean continental bond market for currency gamers like China to bid into.
As such, any material move to do so will most assuredly upset the EU and lead directly to trade tensions with China, including, in due course, tarrifs. Don't forget that any material move by China into the EUR will have a much more deleterious impact on its economy than it does upon the US given how export dependent it is, not ot mention how directly it competes with China.
In turn that underlines that such a move by China will pit two inappropraitely massive mercantilist entities against one another so there's not a lot sympathy for either.
To wit, from Bloomie:
The European Union is poised to say potential 5G suppliers will be evaluated based on their home country's laws, a stance that could exclude Chinese businesses from some lucrative contracts for the advanced telecommunications networks.

"Factors, such as the legal and policy framework to which suppliers may be subject to in third countries, should be considered," according to a draft of a joint statement obtained by Bloomberg and planned for release next month. The document is due to be approved on an informal basis this week by government envoys with formal sign off by ministers due in December, and the wording is subject to changes.

The EU statement outlines the bloc's position following a risk assessment that described a nightmare scenario where hackers or hostile states could take control of everything from electricity grids to police communications. It warned against reliance on suppliers from countries with non-democratic systems of government.
China can flop around all it likes with its deteriorating economic model. But it can't fix it with moves like this.
It will have to reform such that income shifts from the external sector to households. The famed "rebalancing". But that will slow it a lot, upsetting the CCP's mates so is no slam dunk, either.
If not, it will slow anyway eventually, via permanent debt-deflation and stagnation.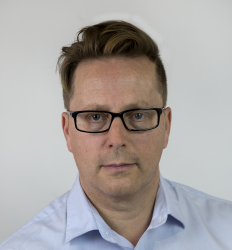 Latest posts by David Llewellyn-Smith
(see all)