Via Sinocism:
Watching this week's events in Hong Kong is heartbreaking. There is growing speculation that Beijing may be on the verge of sending in the PLA and/or the People's Armed Police to attempt to restore order. I am skeptical that anything like that is imminent.

There however seems to be no obvious pathway to the restoration of anything resembling order in the city. It appears Xi Jinping has decided to allow chaos to increase, believing that the growing contradictions inside Hong Kong society will ultimately lead to so much anger from most of the Hong Kong populace towards the "radical" protestors that the protests will eventually end. I am not saying that is a good assumption, just that in the absence of any good choices that is the one the CCP may consider to be the best one.

If that is the approach then expect things to get much worse, and continue for much longer.

The growing chaos and economic pain in Hong Kong does have real propaganda value for the Communist Party. The CCP has railed for years against foreign interference and color revolutions, and now the propagandists can easily argue that one has arrived in PRC territory, and as in other countries it has brought chaos, violence and economic pain, and that the stability that the CCP brings demonstrates the superiority of the PRC system.

One conspiracy theory that has been going around since this round of protests began is that somehow the "Jiang Zemin faction" incited these protests as a way to pressure Xi and lead him into a policy mistake that would ultimately lead to a diminution of his power if not his out outright removal. That conspiracy theory ascribes little to no agency to the Hong Kong people, and I have always been very skeptical of it. It also ignores the fact that the top official in the bureaucracy for Hong Kong policy is Han Zheng, a Jiang Zemin guy, and that if there is going to be senior-level accountability for the Hong Kong mess then Han's head might be the one to roll.

With the introduction of Xi Thought at the 19th Party Congress, Xi can not be wrong unless the Party itself is wrong, and when would they admit that? Even if Xi is to blame do not expect him to be blamed.

…t if you are Xi Jinping, is the Hong Kong mess as threatening to your power as some commentators think, or has it become an opportunity he can use to his advantage?

Hong Kong protests: city crippled for third straight day as radicals torch tunnel tollbooths, take over roads in 10 districts and vandalise train stations | South China Morning Post

The radicals again put up barricades and carpeted roads in multiple places, including in the Central financial district, Mong Kok, Kowloon Tong, Yuen Long and Tuen Mun, with bricks and projectiles…

Their actions continued throughout the day and, at night, a flash mob appeared at the Cross-Harbour Tunnel tollbooths and set them on fire, as panicked attendants fled in fear. The flames were put out quickly but less than two hours later radicals were back to set them ablaze again…

Police Senior Superintendent Kelvin Kong Wing-cheung said 1,576 rounds of tear gas, 1,312 rubber bullets, 380 beanbag rounds and 126 sponge-tipped rounds were fired on Tuesday while the other side hurled "hundreds" of petrol bombs, and at Chinese University, at least three flaming arrows.

Hong Kong to shut all schools on Thursday for safety reasons – Reuters

All schools in Hong Kong will suspend classes on Thursday due to transportation and safety reasons, the Hong Kong Education Bureau said on Wednesday.

CUHK announces premature end to semester as Hong Kong universities switch to online teaching | Hong Kong Free Press HKFP

The Chinese University of Hong Kong has announced a premature end to the semester after two days of protester-police clashes on campus. Other universities also announced special term arrangements.

'Sliding into an abyss': Beijing's top office in Hong Kong urges stronger crackdown against unrest | South China Morning Post

In a statement late on Tuesday, the central government's liaison office said it "resolutely supports the Hong Kong government in adopting every necessary measure to end the unrest and restore order as soon as possible, arrest the criminals and severely punish their violent acts"…

It called on the Hong Kong government, police and judiciary to "decisively adopt all necessary means to forcefully crack down on various acts of violence and terrorism".

Elderly man clings to life after being hit in head by brick thrown by Hong Kong protesters during clash with residents in Sheung Shui | South China Morning Post

The man was among more than 20 local people who were clearing bricks left by protesters on Lung Wan Street outside the Sheung Shui MTR station around noon. He becomes the second victim to suffer life-threatening injuries in an attack by protesters in the city since Monday.

China State Media Condemns Protesters; Warns of Intervention – Bloomberg

From late Tuesday to Wednesday morning, major state-owned news outlets including the Communist Party's Global Times, People's Daily and Xinhua News Agency ran stories on Hong Kong highlighting destructive behavior by pro-democracy protesters. The Global Times repeated a warning that Beijing could intervene militarily…

The coverage is in line with Beijing's approach of framing the months-long protests as being led by a small group of extremists who are holding Hong Kong's economy hostage against the wishes of the majority of residents.

Shenzhen and Hong Kong-based groups help mainland Chinese students flee city | South China Morning Post

In Shenzhen, the city's branch of the Communist Youth League is allowing students returning to the mainland to stay free for up to seven days at one of 12 of its accommodation facilities, the league said in an online notice early Wednesday morning…

Various community organisations in Hong Kong, including the Federation of Hong Kong Hubei Associations, also said it would help students from the province planning to leave the city.

Not clear why people are so angry: Matthew Cheung – RTHK

Chief Secretary Matthew Cheung said on Wednesday that he had no public opinion poll on hand to explain public anger against the authorities, with his comment in Legco sparking disbelief among pro-democracy lawmaker

Events in Hong Kong reveal the thin veneer of civilisation | Financial Times $$ Jamil Anderlini OpEd

Demonstrators and police officers are experiencing a kind of epiphany when they realise there are no repercussions for smashing the thin veneer of civility. As a consequence, the range of acceptable behaviour has widened dramatically and the most brazen and outrageous actions are becoming normalised. This is fed by social media echo chambers. Pro-Beijing government supporters see and share only the vandalism and beatings carried out by demonstrators, while protest sympathisers focus only on police or triad violence.

China will take strong countermeasures if US passes Hong Kong bill – Global Times

Chinese Foreign Ministry warned Wednesday that if the "Hong Kong Human Rights and Democracy Act" is passed by the US Senate and becomes law, China will definitely take strong countermeasures, while a Chinese expert said the act has no international legal basis and only shows that US politicians want to feed the "fire of chaos to keep it burning in the city."

China refutes U.S., U.K. remarks on Hong Kong violence – Xinhua

Geng told a press briefing that grabbing police firearms, assaulting or threatening officers on duty were absolutely forbidden in any country and would be dealt with strong police force.

"I want to ask the U.S. and British officials: How would their police deal with similar situations in their countries?" Geng said.

Speaking about a civilian who was set on fire by rioters for publicly expressing his objections to vandalism by the rioters, Geng said the remarks from Washington and London exposed their hypocrisy and double standards.

Commissioner's office of Chinese foreign ministry in HKSAR slams some Western media for distorting truth – Xinhua

"People cannot help but ask: Is that the professional ethics these Western media are proud of? Do they still have any basic sense of morals or justice?" the spokesperson asked.

Relevant Western media were urged to immediately stop distorting the truth or pouring fuel on the fire in Hong Kong. "Otherwise, they would only be condemned by all fair-minded people, including 1.4 billion Chinese," the spokesperson warned.

In Hong Kong, an accountant by day becomes street fighter by night – The Washington Post

Police Conduct Siege of Chinese University of Hong Kong, Firing Rubber Bullets and Tear Gas | New Bloom Magazine

Alibaba launches $13.4 billion Hong Kong listing to fund expansion – Reuters

A 661-page draft prospectus for what looks set to be the world's biggest cross-border secondary listing shows Alibaba plans to use the money to invest in online delivery and local services platform Ele.me, as well as online travel group Fliggy.

It will also spend more on developing Youku, which Alibaba says is one of the leading online video platforms in China.
Makes sense. Wait until the bourgeoisie is begging you to end their freedoms for "safety".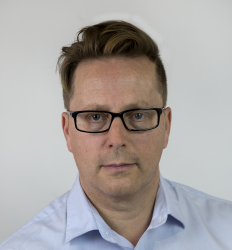 Latest posts by David Llewellyn-Smith
(see all)