Via News:
It's undeniable that China's influence around the world is increasing at a rapid rate and now countries just a stone's throw away from our own are being taken over.

When you think about Australia's island neighbours in the South Pacific, the first thing that come to mind are probably the relaxed atmosphere and pristine beaches.

But behind the scenes of these island paradises, China's influence is growing and more and more nations are being convinced to switch their allegiance.

An investigation by Nine's 60 Minutes shows how the communist country is using large amounts of cash to buy control in nearby island nations like Vanuatu, Kiribati, and the Solomon Islands.

China has long demanded that no country it has diplomatic allegiances with can recognise Taiwan, with the Solomon Islands and Kiribati becoming the latest Pacific nations to switch their allegiance to China.

Former intelligence chief of the US Navy's Pacific Fleet, Captain Jim Fanell, told Nine's Liam Bartlett that China's interest in the area could have future impacts on Australia.

"They're interested in this area because it's essentially the lifeline or the choke point between America and Australia and New Zealand," he said.

"China has built the navy that people said they were never going to build. China has deployed their fleet to places they said they were never going to deploy and they're sending their fleets around the world.

"They believe that they're supposed to be the rightful leaders of this new global order. The British century, the American century, now we're going to have the Chinese century. That's their vision."
Here's what comes next, via Reuters:
China has sailed a carrier group into the sensitive Taiwan Strait led by its first domestically build aircraft carrier as election campaigning kicked into high gear on the self-ruled island on Sunday.

Taiwan's foreign minister, Joseph Wu, said they would not be intimidated.

Democratic Taiwan is claimed by China as a wayward province and is the Communist Party's most sensitive and important territorial issue. China has threatened to attack if Taiwan moves toward independence.

Taiwan's defense ministry announced the sailing in the strait just hours after President Tsai Ing-wen named as her running mate for 2020 elections a former premier who angered Beijing so badly last year with his support for Taiwan's formal independence that a major Chinese paper called for his arrest.

The Chinese carrier group had sailed in a southerly direction through the Taiwan Strait, trailed by U.S. and Japanese ships, Taiwan's defense ministry said in its short statement without giving details on exactly when it happened.

The island scrambled ships and aircraft to monitor the group…
Followed by the following from the cowards of Canberra, at The Australian:
A new balance, and a new calm, is needed in the debate about China, according to the elder statesman of Australia's national security community.

Labelling the debate sometimes "hysterical", Dennis Richardson said the security, commercial and human sides of the China relationship needed to be considered.

"The job of government is to bring it together in a coherent whole," he told The Australian in an exclusive interview.
At certain point in the not too distant future we will have to stand up to this with our allies or our democracy will collapse.
Enjoy your house price, though.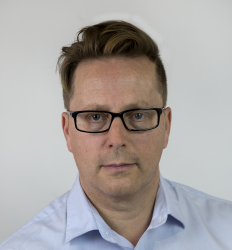 Latest posts by David Llewellyn-Smith
(see all)