It's unprecendented, at News:
New South Wales still has "a long way to go" before the bushfire threat is over, with one particularly dangerous fire still covering 150,000 hectares on its own, and another wave of bad weather on the horizon.

Today the focus also shifts to Queensland, where increasingly windy conditions and temperatures in the mid to high thirties will make firefighters' job harder.

83 fires are burning in NSW, 50 of which are not contained;
One blaze west of Coffs Harbour covers 150,000 hectares, with a perimeter of more than 1000km;
At least a dozen homes were damaged or destroyed yesterday;
The wind change that caused havoc in NSW yesterday is now moving into QLD;
More than 60 fires are burning across the state.

As late as 10pm on Tuesday, there were still 11 fires burning at emergency level. That figure dropped dramatically overnight, and by 7:30am there were none.

The biggest threat is still the Liberation Trail fire west of Coffs Harbour, which is a whopper. That blaze currently covers about 150,000 hectares, has a perimeter longer than 1000km and remains out of control.
David Crowe takes the high ground:
A crisis is supposed to bring out the best in Australians. For too many of our politicians, it only brings out the worst.

The awful sight of Australians fighting extreme danger should jolt politicians out of their tired games about who is to blame for the emergency.

The loss of Australians' homes, and sometimes their lives, should shame politicians who exploit human misery to score points against their enemies. Yet the politicians cannot help themselves.
Of course they can't. The AFR begins the political bonfire:
As Australians pieced their lives back together amid summer bushfires and major flooding in four states, Morrison was asked about how climate change was contributing and making the damage worse.

"I acknowledge it's a factor, of course it is," he said in response to a question after a speech in February to the National Press Club.

"Australians do, the vast majority of Australians."

That response – sandwiched between attacks on then Labor leader Bill Shorten and "reckless" emissions targets – stands in contrast to this week, when Morrison opted not to answer questions about the climate link as fires ravaged NSW and Queensland.

"I'm focused on the needs of the people in this room today," he said, as NSW Premier Gladys Berejiklian implored journalists to wait until the crisis was over.
Phil Coorey pours righteous petrol on it:
The rest of the world long ago accepted climate change was a reality and grapples with how to combat it.

Here, powerful people in media and politics with no qualifications or expertise whatsoever, continue to ridicule those women and men who have devoted their professional lives to science and fact with no ideological axe to grind.

Even when the people they ridicule are proven right by their predictions, backed up by those on the ground who have to respond to these disasters, the uneducated continue to dismiss their work as that of cranks.
The drought played a significant role in pulling down John Howard in 2007. Scummo knows it, at Domain:
Prime Minister Scott Morrison has demanded an end to the bickering over bushfires and climate change after a dramatic escalation in the political attacks when Greens senator Jordon Steele-John accused the two major parties of being "no better than a bunch of arsonists".

Mr Morrison slapped down Coalition and other politicians for their "unhelpful" remarks after a day of insults traded between the Nationals, the Greens and others over the cause of the fires ravaging NSW and Queensland.
As Paul Kelly issues his usual warning:
The point is that Australia's action­, while relevant to our own economy, is significant in terms of global warning only for our contrib­ution to global mitigation. If you are alarmed about the impact of climate change on Australia, our landscape, our fires or the Great Barrier Reef, what matters is the extent of global mitigation.

If Morrison had changed policy­, boosted the emission reducti­on targets or moved against the coal industry, nothing would be different in terms of bushfires. The Greens are selling a phony proposition but they have plenty to be guilty about. A decade ago they sank Kevin Rudd's carbon­ pricing scheme, another example of their manic quest for product discrimination.

However, these are not arguments against Australia doing more. They are arguments against Australia doing more on the basis of false propositions. The certain story is that the politics of climate change will shift dramatically over the next three years and the policy Morrison took to the election in May will not suffice in 2022. That must be obvious to the Liberal and Nationals parties. If they fail to discern this, they will be lost in the political hurricane.
Yes and no. The next election, like the last, will be won and lost in QLD which is where Barnaby Joyce is focused, at The Guardian:
The chief accuser is Nationals MP Barnaby Joyce who says "greens policy" gets in the way "of many of the practicalities of fighting a fire and managing it".

Among Joyce's claims, made in several interviews this week, are that Greens policies have made hazard reduction activities more difficult.

This claim, just to be clear, is about the policies of a party that has never been in government.

Joyce also blamed the Greens for "paperwork" that made it harder to carry out hazard reduction activities.

"It's not burning because they burnt off, it's burning because they didn't burn off," Joyce told SkyNews.

According to Bradstock, Joyce's claims are familiar but "without foundation."

"It's simply conspiracy stuff. It's an obvious attempt to deflect the conversation away from climate change."
It's obvious which side the facts are on. These fires are our climate change future writ large. But it's still not clear who wins the politics of it. 'Strong man' politicians that rely upon fictional world views are often strengethened by adversity as attacks make them appear covered in teflon.
Most of what matters to the next election happens in QLD. The smoke is yet to clear around how irrational is its Coalition preference support.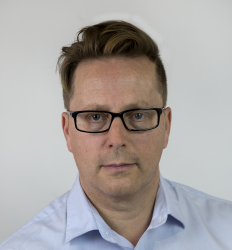 Latest posts by David Llewellyn-Smith
(see all)