This week's economic data has provided more bonafide proof that the Australian consumer is in recession.
Earlier this week, the ABS revealed that retail sales volumes declined for the first time since the early-1990s recession, falling by 0.2% over the year: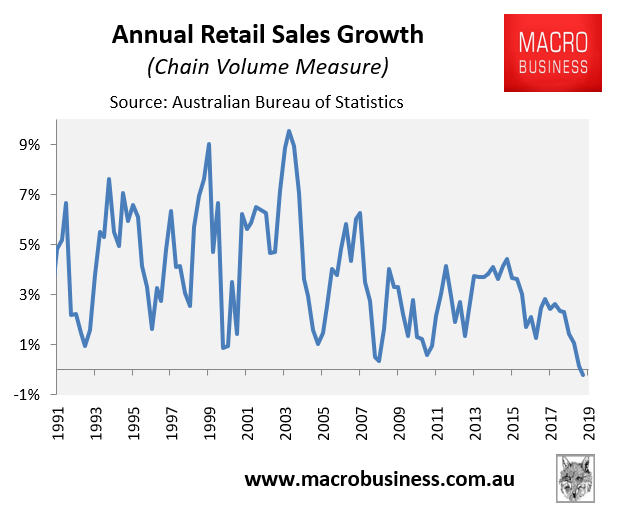 Yesterday, the Federal Chamber of Automotive Industries (FCAI) released its new car sales figures for October, which declined by 9.1% in the year to October 2019: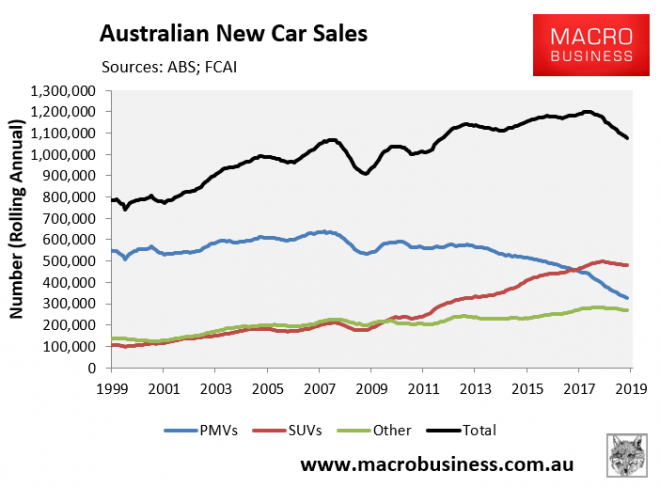 It was the 19th consecutive month of declining new car sales, with rolling annual sales down 10.5% since peaking in March 2018.
FCAI blames "over-regulation of the financial sector" for the slump in new car sales:
"While the drought and other domestic conditions are impacting the market, our key concern is the effect over-regulation of the financial sector is having on new vehicle sales. The FCAI and our members have been concerned about the risk averse approach to lending in Australia for some time and see improved access to finance as a key to driving economic growth in 2020" Mr Weber said.
Household consumption growth is also way below historical averages and falling: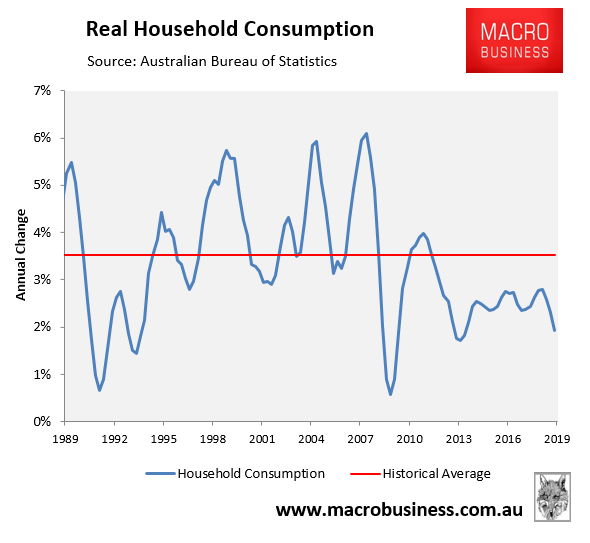 The underlying cause is not "over-regulation", but the fact that real household disposable income is lower today than seven years ago: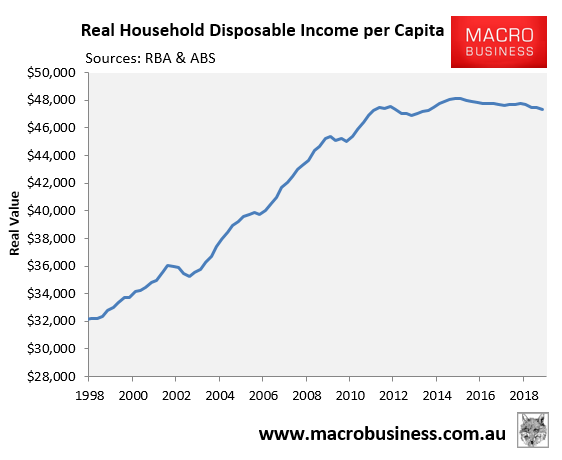 Clearly, the Australian consumer is in recession, caught between no wage growth, underemployment, and record debt.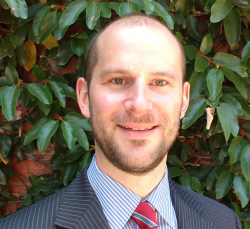 Latest posts by Leith van Onselen
(see all)