See the latest Australian dollar analysis here:
DXY was up last night as EUR faded:

The Australian dollar was universally dumped:


Gold was soft:

Oil strong:

Metals are sick:

Miners did better:

EM stocks fell:

Junk was fine:

Bonds sold:

But stock also euphoria faded:

Westpac has the wrap:
Event Wrap

US Oct. existing home sales rose +1.9%m/m (vs est. 2.0%m/m) to 5.46mn (est. 5.49mn, prior revised to 5.36mn from 5.38mn), with an average price rise of 5.2%y/y. Although inventory/housing stock fell, the lift in sales reflects low mortgage rates and NAR commented positively on the recent rise in housing permits. Oct. Conference Board leading index fell -0.1%m/m (vs est. -0.2%m/m, prior revised to -0.2%m/m from -0.1%m/m). The Conference Board said that the (effectively as expected) report indicates a 4Q annualised growth rate of just below 2%. Nov. Philadelphia Fed survey rose to 10.4 from 5.6 (vs est. 6.0), but both employment and new order components fell.

Event Outlook

Europe: ECB President Lagarde gives the keynote speech at the Frankfurt European Banking Congress.

US: Nov University of Michigan consumer sentiment is expected to hold at 95.7.

Nov Markit Flash PMI's are released for Japan, Europe and the US.
US property continues its revival:
Existing-home sales rose in October, a slight recovery from the declines seen in September, according to the National Association of Realtors®. The four major U.S. regions were split last month, with the Midwest and the South seeing growth, and the Northeast and the West both reporting a drop in sales.

Total existing-home sales, completed transactions that include single-family homes, townhomes, condominiums and co-ops, increased 1.9% from September to a seasonally-adjusted annual rate of 5.46 million in October. Despite lingering regional variances, overall sales are up 4.6% from a year ago (5.22 million in October 2018).

…Total housing inventory at the end of October sat at 1.77 million units, down approximately 2.7% from September and 4.3% from one year ago (1.85 million). Unsold inventory sits at a 3.9-month supply at the current sales pace, down from 4.1 months in September and from the 4.3-month figure recorded in October 2018.
There wasn't much more data of interest.
It was, as usual, trade scuttlebutt with competing rumours pushing markets around. The key was the Congress; Hong Kong bill which is now inevitable, via WaPo:
The crisis over Hong Kong's future took center stage in worsening U.S.-China relations Thursday, as protesters called on President Trump to sign into law a bill intended to protect human rights in the territory over Beijing's increasingly strident objections.

The prospect of a diplomatic showdown between the United States and China over Hong Kong pushed Asian stock markets lower, after Congress passed a bill that paves the way for sanctions against officials involved in the crackdown on pro-democracy protests.

Chinese Foreign Minister Wang Yi said the U.S. actions severely damage bilateral relations and do not help world peace and stability, and state media urged the United States to "rein in the horse at the edge of the precipice" and stop interfering in China's internal affairs.

"If the U.S. side obstinately clings to its course, the Chinese side will inevitably adopt forceful measures to take resolute revenge, and all consequences will be borne by the United States," the People's Daily, the Communist Party's official newspaper, said in a front-page editorial.

…In Washington, the Hong Kong bill brought rare bipartisan cooperation even as the impeachment inquiry deeply divided lawmakers.

House Speaker Nancy Pelosi (D-Calif.) celebrated the bill's passage as "a day of mutual respect for democratic freedoms, the courage of the young people there to speak out, and also [a] day of great bipartisanship in the House of Representative and the United States Senate."

…The White House declined to comment on the bill, but it has near-unanimous backing as Congress appears determined to send a message to the Chinese government.
The bill has gone to the White House for signing and its unanimity makes it nearly impossible for Trump to veto. If he sits on it it becomes law in ten days anyway.
Who knows how China will react? It's such a dummy-spitter most of the time that it is difficult to discern its true intentions. Taken at face value, the trade non-deal will collapse.
Right along with the Australian dollar. Though as I say, Beijing diplomacy is about as rational as a wailing babe so I wouldn't bet on it.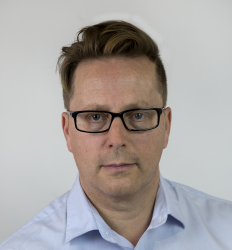 Latest posts by David Llewellyn-Smith
(see all)