It's so very rare these days to see an Aussie with balls but Drew Pavlou has 'em. He's now taken his fight against the CCP takeover of the Univerity of Queensland to the front page of the Financial Times:
Drew Pavlou is an unlikely threat to the Chinese Communist party. The 20-year-old arts student at Australia's University of Queensland has never even been to the country. But his decision to organise a campus demonstration in support of Hong Kong pro-democracy protesters has sparked a diplomatic incident between Canberra and Beijing and put him on a collision course with the Chinese authorities.

The July 24 protest turned violent, with clashes between pro- and anti-Beijing students. The organisers were subsequently accused by China's consul-general in Brisbane, Xu Jie, of being "separatists" and "anti-China activists".

Mr Pavlou has lodged a police complaint against Mr Xu alleging that the consul-general's statement exposed the young student to death threats. It claims that the statement is evidence of efforts by Beijing and its network of foreign representatives to silence critics and limit freedom of speech on campuses.

The arts student is also urging the university to close its Confucius Institute, a Chinese language and cultural centre on campus funded by Beijing, and reverse its decision to appoint Mr Xu as an adjunct professor.

A separate legal action lodged by Mr Pavlou against Mr Xu will be heard on November 22 at Brisbane Magistrates Court. The student has asked the court to issue a form of restraining order against Mr Xu that would require him to stop any activity that threatens to cause harm to Mr Pavlou. But the senior Chinese official has not yet said whether he will attend court or defend the action.

…"Australian academic independence is being bought by the Chinese government," says Mr Pavlou. "Beijing exercises so much financial leverage over our universities that it can stifle all criticism of the Chinese government on campus."

It is expected to issue guidelines by the end of November on how to strengthen cyber security on campuses, reduce the risk of sensitive military and dual-use intellectual property being obtained by the Chinese government or military, and safeguard academic freedom at colleges.

…"This is a wake-up call for all of us, whether it be government, the university sector or business," says Dan Tehan, Australia's education minister. "We need to understand the best way we can deal with the threat [of foreign interference]."

And in a nod to their concerns over Beijing, the UK House of Commons foreign affairs committee last week recommended that the government "engages in dialogue with Australia, Canada, New Zealand and the US to explore ways to protect universities from attempts by autocracies to use their financial muscle to leverage influence through the withdrawal of funding".

…Many Chinese students who spoke to the FT said the Australian concerns about Beijing's influence are misplaced and risk ostracising their community.

"The Chinese government and consulate have absolutely no role in the university. It just isn't happening," says Jacky He, president of the students' union at the University of Sydney, who moved to Australia from China with his parents aged 10. "It is important to realise that Chinese students are not all CCP members and their views are not monolithic."

…"The debate over Chinese interference at universities has become exaggerated to such an extent by some commentators that it risks stoking racism, even if that is not the intent," says James Laurenceson, acting director of the Australian-China Relations Institute at the University of Technology Sydney.

He blames Australia's fear of abandonment by its main strategic ally, the US, as one reason for the campaign against "Chinese interference" by some politicians and conservative media outlets.
Of course not all ethnic Chinese kiddies are spies. Probably none of them are. They are brainwashed, intimidated and surveiled. That's why if you get too many of them then the CCP piggy backs that community for sharp power.
We had better mention that James Laurenceson's Australian-China Relations Institute at the University of Technology Sydney was funded into existence by the now exiled, alleged CCP bagman Huang Xiangmo, who is in more corruption trouble today. And that UTS resaerch collaborations stand accused of profiting from the suppression of Uighers. A bastion of freedom and liberalism it is.
Still, it can't compete with UQ, which so completely jumped the shark on Chinese students that it handed the Confuscious Institute power over the curriculum and invited CCP officials to become professors: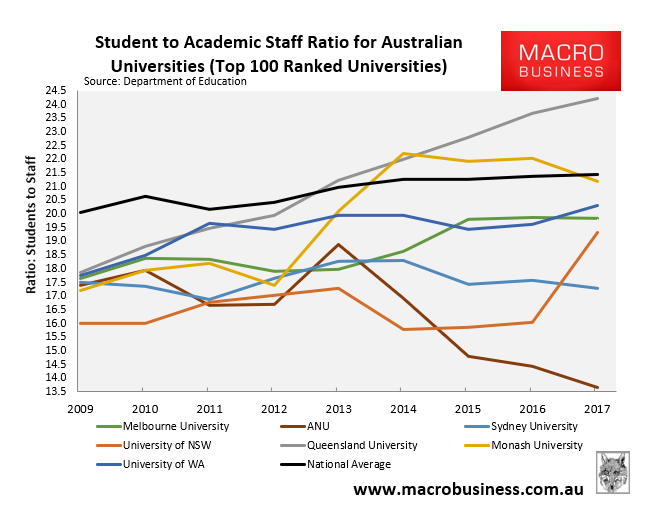 Hooray Mr Pavlou. Boo Mr Laurenceson.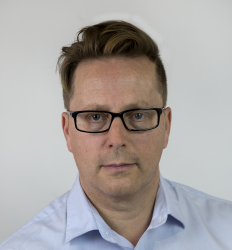 Latest posts by David Llewellyn-Smith
(see all)