This is what it has come to, via The Australian:
ASIO is monitoring and advising the Andrews government on its controversial Belt and Road agreement, amid a dramatic surge in deals that have helped create a $10bn Chinese-Victorian export market.

Victorian Premier Daniel ­Andrews has revealed Australia's peak intelligence agency is monit­oring the initiative as the state prepares to rewrite its trade strategy with China due to unprecedented export agreements.

Amid warnings from security experts that state and local govern­ments are ill-equipped to protect themselves against the political influence China seeks to exert through Belt and Road, Mr Andrews told The Weekend Aust­ralian he did not believe he had ever contravened ASIO advice.

…"I get briefings from ASIO and others on a regular basis," Mr Andre­ws said in an interview ahead of the fifth anniversary of his election next Friday. "I don't think that anything we've done is inconsistent with the advice that we ­receive. It's not for me to determine who the big telecommunic­ations deals are done with. It's not for me to determine who wins ­defence procurement contracts.

"We're talking about building road and rail, exporting wine and beef, building aged-care facilities in China and that building being done by Aussie firms, Victorian firms. We make no apology for trying to give Victorian businesses the inside running in the biggest market in the world."
There was a time not long ago when this kind of information would end a political career.
What a joke.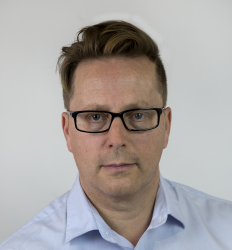 Latest posts by David Llewellyn-Smith
(see all)