Hope at Bloomie:
Asian stocks gained Tuesday amid optimism over U.S.-China trade talks and a fresh wave of merger and acquisition activity. The yen slipped.
Reality at the FT:
World trade contracted sharply in September, dashing hopes that the global downturn that has been weighing on exporters had bottomed out. The volume of global trade dropped by 1.3 per cent in September compared to the previous month, after a 0.5 per cent expansion in August, according to data from the CPB World Trade Monitor. September's fall reverses the gains made in the previous two months, which had raised expectations that the worst of the disruption caused by the global trade war has passed. "While news about the negotiations between the US and China is mixed at best, trade remains subdued," said Timme Spakman, an economist at ING.  Compared to the same month last year, global trade contracted by 1.1 per cent in September, marking the fourth consecutive year-on-year contraction and the longest period of falling trade since the financial crisis in 2009, according to the CPB Monitor.
There is nothing even in the propsed trade non-deal that lifts this. But for now let all things rise in price!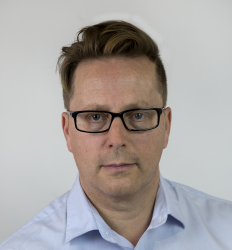 Latest posts by David Llewellyn-Smith
(see all)