Via RIO at Bloomie:
Iron ore shipments from Rio Tinto Group could rise as much as 5% in 2020 as the producer recovers from operational issues in Australia this year, the exporter says Thursday.

The No. 2 miner will also have consistent capacity for volumes of about 360m tons a year once a first phase of the new Koodaideri mine is fully commissioned, expected in late 2021, Rio said in a statement ahead of investor presentations in London.
So, it looks like this now for 2020/21:
RIO 15mt
FMG 20mt
BHP 10mt
Vale 30mt
Anglo 10mt
Not quite like the good old days but 85mt of new capacity is still pretty decent. Not all of it will see the market as the majors continue to collude but enough of it will to pressure prices. And it keeps coming the following year as well.
The real issue is that the new capacity will hit a weak Chinese steel sector, regardless of stimulus, as that nation struggles to sustain impossible levels of construction amid interminable industrial recession and scrap keeps on rising. Via Platts:
The Chinese industry body for scrap metal recycling on Wednesday gave its endorsement to the scrap route to steelmaking, saying how its use over the longer-term was indispensable in light of the country's increasing emphasis on environmental protection.

This was despite the government's restrictions on the import of scrap, which have made this method of production uneconomical compared with the basic oxygen route, which uses iron ore as a key raw material.

"The development of electric arc furnace steelmaking based on scrap is an important and fundamental solution for China's steel industry to achieve ultra-low carbon emissions," Li Shubin, executive vice president of the China Association of Metal Scrap Utilization, or CAMU, said at an industry conference. "It is also the most effective way to reduce waste [buildup] and to use the country's [scrap] resources."

Li cited developed nations like the US, Japan and Germany, where steelmakers have taken to the EAF route of production, partly as a result of government regulation to reduce carbon emissions. The EAF route accounts for 68%, 25% and 30%, respectively, of the three countries in 2018, while only about 12% in China, according to the World Steel Association.

China may look to increase the share of crude steel production via the EAF route to 20% by the end of 2025, the end of its 14th Five-Year Plan period.

"With the gradual buildup of scrap reserves, it is becoming more inevitable for us to recycle scrap, which is helping the growth of EAFs steelmaking," Jia Yinsong of the Ministry of Industry and Information Technology told the conference in Chengdu.

Jia said each ton of steel produced via the EAF route would result in savings of 1.7 mt of iron ore concentrates, 4.3 mt of raw iron ore, 0.35 mt of coal, 1.6 mt of carbon dioxide emissions and 3 mt of solid waste as compared with the basic oxygen route.
This is my best guess at the future: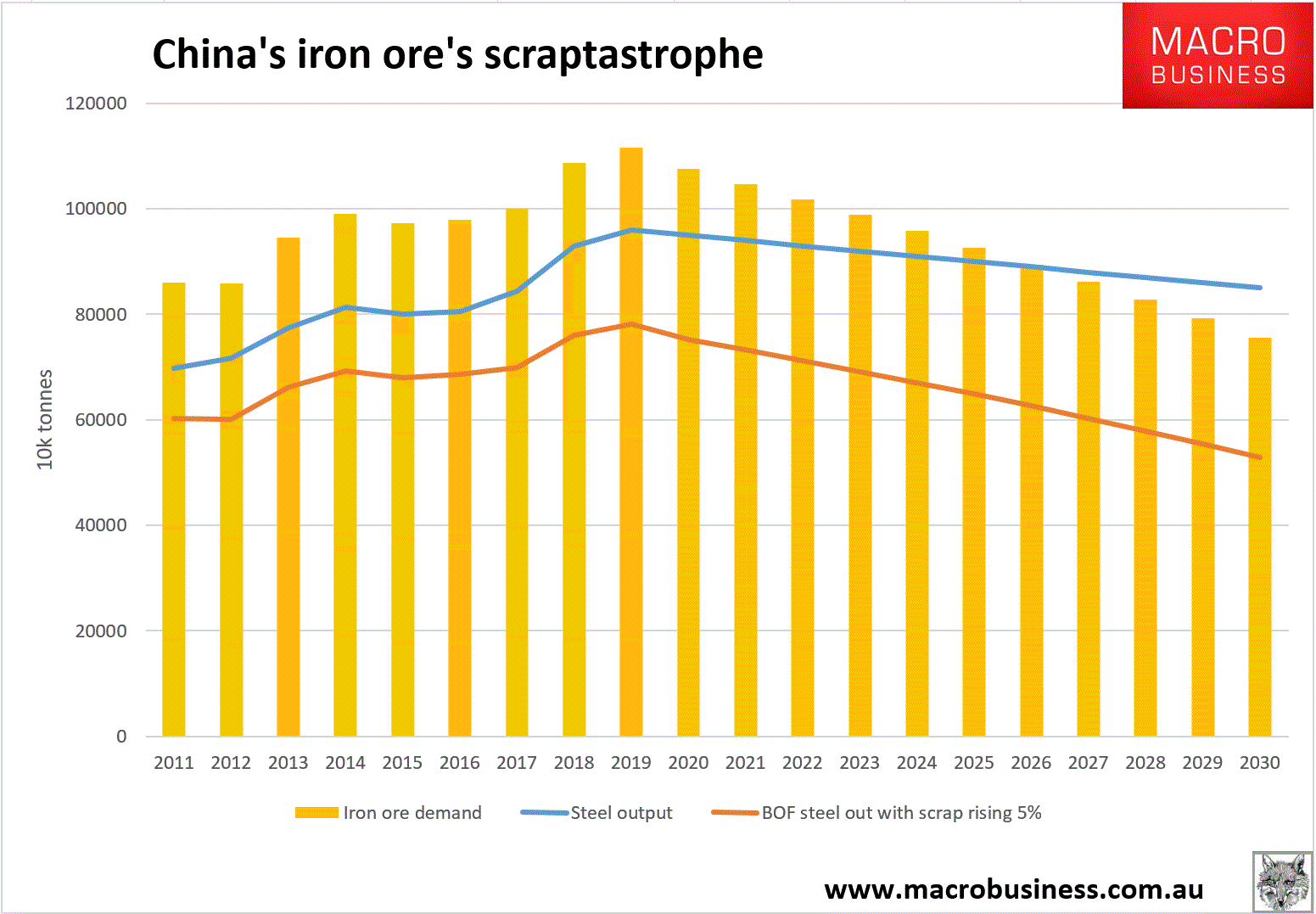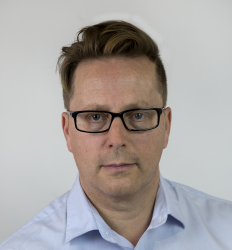 Latest posts by David Llewellyn-Smith
(see all)