Here's the summary of Labor's electoral loss tome
Labor lost the election because of a weak strategy that could not adapt to the change in Liberal leadership, a cluttered policy agenda that looked risky and an unpopular leader. No one of these shortcomings was decisive but in combination they explain the result. Indeed, Bill Shorten led a united Party, saw off two Liberal prime ministers and won all three campaign debates.

Labor's tax policies did not cost the Party the election. But the size and complexity of  Labor's spending announcements, totalling more than $100 billion, drove its tax policies and exposed Labor to a Coalition attack that fuelled anxieties among insecure, low-income couples in outer-urban and regional Australia that Labor would crash the economy and risk their jobs.

The Labor Party has been increasingly mobilised to address the political grievances of a vast and disparate constituency. Working people experiencing economic dislocation caused by technological change will lose faith in Labor if they do not believe the Party is responding to their needs, instead being preoccupied with issues not concerning them or that are actively against their interests. A grievance-based approach can create a culture of moving from one issue to the next, formulating myriad policies in response to a broad range of concerns. Care needs to be taken to avoid Labor becoming a grievance-based
organisation.

Low-income workers swung against Labor. Labor's ambiguous language on Adani, combined with some anti-coal rhetoric, devastated its support in the coal mining communities of regional Queensland and the Hunter Valley.

On the whole, people of faith did not desert Labor, but Labor lost some support among Christian voters – particularly devout, first-generation migrant Christians. Other religious denominations did not swing decisively one way or the other.

Higher-income urban Australians concerned about climate change swung to Labor, despite the effect Labor's tax policies on negative gearing and franking credits might have had on them.

There is no compelling evidence the election loss was an adverse reflection on Labor's core values: improving the job opportunities, security and conditions of working Australians, fairness, non discrimination on the basis of race, religion and gender, and care for the environment.

Labor should retain these values. Its policies can be bold but should form part of a coherent Labor story, be limited in number and be easily explainable, making them less capable of misrepresentation.

Labor should position itself as a party of economic growth and job creation. Labor should adopt the language of inclusion, recognising the contribution of small and large businesses to economic prosperity, and abandon derogatory references to "the big end of town". Labor's policy formulation should be guided by the national interest, avoiding any perception of capture by special interest groups.

A modern Labor Party cannot neglect human-induced climate change. To do so would be environmentally irresponsible and a clear electoral liability. Labor needs to increase public awareness of the costs of inaction on climate change, respect the role of workers in fossilfuel industries and support job opportunities in emissions-reducing industries while taking the pressure off electricity prices.
Not bad. Here is the only material that matters though:
Federal Labor in Queensland

Labor's vote in Queensland has been in decline since Kevin Rudd, a Queenslander, was elected Prime Minister in 2007. Queensland electorates as a whole have more Christians, economically insecure voters and coal mining voters than other parts of Australia, which helps explain the strong anti-Labor swing in the state. But the internal statistical analysis we commissioned confirms there is a broader anti-Labor sentiment in Queensland not explained by these characteristics. Queenslanders voted against Labor in 2016 and by more in 2019, leaving the Party holding only six of the state's 30 seats.

In the 2016 federal election, One Nation preferenced Labor in the Coalition-held seats of Longman and Herbert, which Labor won. In the 2019 election, One Nation preferenced the Coalition in almost every marginal seat. Palmer's United Australia Party only contested one seat at the 2016 election but contested many in the 2019 election, preferencing the Coalition in all seats. These preference arrangements further explain the anti-Labor swing in Queensland, but they also raise the question of why so many Queensland voters declined to give their first-preference vote to Labor.

What role did Clive Palmer play?

Following a preference deal with the Coalition, Clive Palmer dovetailed his $70 million advertising spend with the Liberal Party's in the final two weeks of the campaign, moving his attack to Bill Shorten as "Shifty Shorten" and, in Western Australia, to a bizarre claim the McGowan Government sold an airport to China for $1.00. Palmer's advertising blitz strongly amplified the Coalition's anti-Labor message to economically insecure, low-income voters. In focus groups of soft voters, Palmer was described in the most derogatory terms, helping explain the poor vote he and his party received, but his blitz against Shorten took its toll on Shorten's leadership standing.

Finding 40: The large size and targeted nature of Clive Palmer's campaign had a significant negative effect on Bill Shorten's popularity and on Labor's primary vote.

The emergence on the Australian political scene of high-wealth individuals who deploy substantial financial resources to influence the outcome of elections must be resisted. Money can distort democracy. A policy response from Labor should be pursued despite the difficulty of success in this Parliament.

As occurred in the 2016 US election, social media platforms were used in the 2019 Australian federal election to carry messages that were entirely untrue, best exemplified by references to a death tax and Palmer's claim the McGowan Government sold an airport to China for $1.00. Unchecked, this practice is likely to feature more prominently in future federal elections.

We recommend spending caps and truth in political advertising legislation based on the South Australian model be investigated and pursued in the Australian Parliament. Reforms to electoral laws are further discussed in Chapter 10.

What role did Pauline Hanson play?

Pauline Hanson's One Nation Party polled well in Queensland, especially in regional and outer-urban seats, and also in the Tasmanian seat of Braddon. One Nation's decision to preference the Coalition in the seats of Longman and Braddon probably cost Labor those two seats. In the other Queensland regional seats of Herbert, Capricornia, Dawson and Flynn, Labor's primary vote fell while the Coalition's primary vote rose. While the antiLabor swings in these seats were exacerbated by One Nation preferences, it would be hard to conclude One Nation preferences cost Labor any chance in those seats.

Finding 41: The preferences from Pauline Hanson's One Nation Party assisted the Coalition in winning the Queensland marginal seat of Longman and the Tasmanian marginal seat of Braddon.
Very thin. I mean, seriously, this is the election result right here. QLD decided it all by itself. Why does Labor think that ScoMo is focusing his entire agenda around it?
If this is as far as Labor is prepared to go in digging into why it lost ALL of QLD then it's buggered before it starts.
Here are Labor's 26 recommendations:
Labor's philosophy and policy approach

Recommendation 1: Labor should retain its core values, including improving the job opportunities, security and conditions of working Australians, fairness, non-discrimination on the basis of race, religion and gender, and care for the environment.

Recommendation 2: The campaign policies offered can be bold but should form part of a coherent Labor story, be more limited in number and complexity, and be easily explainable so they are less capable of misrepresentation.

Recommendation 3: Labor should position itself as a party of economic growth and reform, job creation and rising living standards, drawing upon and expanding on its past economic reforms.

Recommendation 4: Labor should adopt the language of inclusion, abandoning divisive rhetoric, including references to "the big end of town".

Recommendation 5: Labor's policy formulation process should be guided by its strategy and the national interest, avoiding any perception of capture by sectional interests

Improving Labor's standing with disaffected voters

Recommendation 6: Without compromising existing support, Labor should broaden its support base by improving its standing with economically insecure, low-income working families, groups within the Christian community and Australians living in regional and rural Australia.

Recommendation 7: Labor should develop a coherent strategy for engaging more fully with culturally and linguistically diverse communities, including Chinese Australians.

Electoral reform

Recommendation 8: Labor should pursue legislation capping individual political donations and legislation for truth in political advertising.

Organisational matters

Recommendation 9: A formal campaign committee should be established early and should include representatives of the Party and the leadership group. It should liaise with ALP state and territory secretaries in the formulation of the campaign strategy and encourage a culture of open dialogue.

Recommendation 10: Campaign policies should be released at a time that allows them to be discussed and understood but not so early as to divorce them from the likely circumstances pertaining at the time of the election. Local commitments should be timed in such a way as to allow candidates to promote them within their electorates.

Recommendation 11: Labor should focus on fewer target seats and do more to ensure robust local campaign organisations are in place.

Recommendation 12: A centralised First Nations campaign structure should be designed wih input from the First Nations Caucus and the National Indigenous Labor Network.

Recommendation 13: A project should be established to identify best practice in relation\ to engagement with culturally and linguistically diverse communities for the purpose of promoting this across the Labor network.

Recommendation 14: Labor should achieve greater gender diversity in its campaign teams.

Recommendation 15: The National Secretary and State and Territory Secretaries should develop targeted campaign engagements aimed at restoring Labor's Senate primary vote.

Research capability

Recommendation 16: The National Secretary should commence a research procurement process before the end of 2019, with pre-established standards and expectations around quality and reliability. This process should deliver long-term contracts that assign research responsibilities to different providers.

Recommendation 17: Labor's research program should inform its campaign strategy independent of day-to-day tactical demands and deliver a set of strategic principles that guide the next campaign. These principles should be embedded in the Opposition's policy development and strategic decision-making process.

Recommendation 18: Research providers should be given opportunities to debate and critique research findings across methods. This should include collaboration between qualitative, quantitative and data researchers.

Recommendation 19: The National Secretariat should continue to identify opportunities for research collaboration and the sharing of resources with state and territory branches. The National Secretariat should also continue exploring and adopting innovative research methods.

Recommendation 20: The National Secretary must have the sole responsibility for determining the allocation of research program responsibilities within the campaign but must ensure there is a clear delegation of operational duties.

Digital campaigning capability

Recommendation 21: Labor's next national campaign should be driven by a "digital-first" model that is fit for the digital age.

Recommendation 22: Labor must develop a comprehensive strategy for message defence and combating disinformation, which should include full-time resources dedicated to monitoring and addressing false messages.

National Platform and National Conference

Recommendation 23: The ALP's National Platform should be reviewed and focused on values and principles, with the development of policy detail and the timing of releasing policies being the responsibility of the shadow ministry and the leadership group.

Recommendation 24: As an outcome of the review of the National Platform, it should remain bold but be streamlined and simplified.

Recommendation 25: The ALP's National Conference should be held by the end of 2020.

Implementation

Recommendation 26: The National Secretary should be responsible for the implementation of the recommendations and should be asked by the National Executive to prepare an implementation plan reporting quarterly to the National Executive Committee and annually to the National Executive.
Mostly managerialist guff.
In conclusion, Labor appears unwilling to face up to the cold hard facts that it STINKS in QLD and so long as this cowardise prevails it is screwed.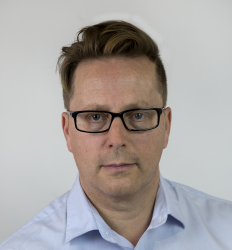 Latest posts by David Llewellyn-Smith
(see all)