Yes it is, even if the usual suspects try to distort the figures, via The Australian:
Australian consumers were paying 71 per cent more on average for spot gas at the current market price than export "netbacks", which measure the delivered price of LNG minus the costs of liquefaction and transport, a study from the green-focused Institute for Energy Economics and Financial Analysis found.

Domestic users were paying $8.88 a gigajoule for their gas, compared with an October netback price of $5.19 a gigajoule published by the Australian Competition and Consumer Commission, the IEEFA said.

Buyers of Australia's export gas in Japan paid $6.88 a gigajoule in October.

…However, the national body representing big Queensland gas producers Santos, Origin Energy and Shell disputed the analysis as riddled with "wilful misrepresentations and false claims".

"It is simply not true that Australian gas users are paying higher prices than those in Japan. An International Gas Union study earlier this year found Japanese wholesale gas price was over 40 per cent more that paid by Australian customers," Australian Petroleum Production and Exploration Association chief executive Andrew McConville told The Australian. "The ACCC, citing a study by Platts, also confirms eastern Australian gas prices are not higher than those in major Asian markets."

APPEA also questioned comparisons of spot prices with those paid by Australian consumers.

"It is not reasonable to compare 'spot prices' in the day-to-day gas market with those typically paid by Australian gas users," Mr McConville said. "Less than 10 per cent of Australia's gas demand is met on the spot market. Average prices remain below export netback prices and dramatically lower than those paid in countries which import Australian gas."
Who is correct? It is true that most Aussie volumes are contract based. But it is also true that Asian volumes are increasingly spot based, about a third today and climbing fast. Spot is today around AUD8 in Japan. It has been averaging about AUD9 here.
Whereas Asian contracts are based upon a percentage of the Brent oil price. But that "slope" has been collapsing as well, from 15% during the boom years to many deals down at 9% today. If use 12% then we get a contract price today of AUD10.55
So, if we base out calculations of weighted adjustments of different pricing mechanisms we get an aggregate price in Japan of AUD9.05 versus Australia at AUD9.80:
| | | |
| --- | --- | --- |
| | Japan | Australia |
| Contract  volumes | 67% | 90% |
| Contract price AUD | 10.55 | 10 |
| Spot volumes | 33% | 10% |
| Spot price AUD | 6 | 9 |
| Weighted average price | 9.05 | 9.8 |
Clearly more expensive here than Japan. But that's not the end of it.
The gas cartel agreed to supply gas locally at "net back" prices for Australia so we need to subtract the price of pipelines, liquifaction and shipping, roughly AUD1.50.
Moreover, the above is all academic anyway. The cartel also agreed to supply the local market using JKM, the Japanese spot price minus export costs, when it signed up to the ADGSM with Malcolm Turnbull. On that basis we should be seeing a local gas price of AUD7.50 anyway, not the AUD9.80 that we are paying.
Any way that you cut it, Aussie gas it much more expensive in Australian than it is Japan and, although that is a useful marketing gimmick to fight the cartel, the reality of the gouge is even worse.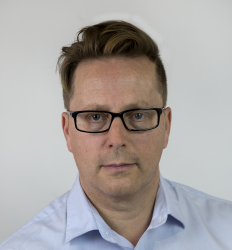 Latest posts by David Llewellyn-Smith
(see all)