Via FTAlphaville:
Capital Economics has an interesting note out today on the impact of protest movements on growth in emerging markets. The note looks at the impact of dozens of large-scale protests and is worth reading in full, but we are going to focus on what it says about Hong Kong's street movement.

We think there are two points worth making. The first is that a movement of the scale and duration that we are witnessing in Hong Kong is rare.

The note draws on the Mass Mobilization dataset, which shows that from 2010 till the end of March 2018 there were 2,700 protests in the 25 emerging markets that Capital Economics looks at. However, just 58 of these were "large" protests involving 50,000 people or more. And of those 58, only about half a dozen ran for more than a month.

Second, the movement in Hong Kong is also rare in that it is likely to shrink GDP. Most businesses in the territory now think that the economy is in the throes of a recession. This from the FT's Alice Woodhouse:
Business confidence in Hong Kong sank to a seven-and-a-half year low in September as US-China trade tensions and anti-government protests hit demand, a private survey found. The IHS Markit Hong Kong purchasing manager's index survey found growing pessimism among businesses as the Chinese territory's private sector was stuck in a "deep downturn".
This might not appear surprising. But it is often the case that protests have very little impact on growth, with GDP about as likely to expand as it is to shrink. The same goes for equity prices.

The reason Capital Economics thinks the effects of the protests are so extreme is that Hong Kong relies heavily on tourism — an area of the economy that does tend to be impacted by protests.

Our own take on this is that the effects are especially pernicious in this case due to the amount of media coverage of the Hong Kong movement. Unlike other emerging markets, several international news outlets have a big presence on the archipelago. It is also of more interest to international media than a lot of other protests due to the fact that many of the gripes stem from problems with Beijing.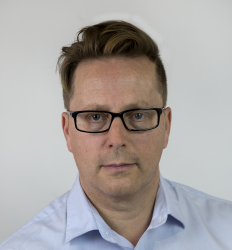 Latest posts by David Llewellyn-Smith
(see all)