Via The Guardian:
Donald Trump pushed the United States towards a constitutional crisis on Tuesday when his legal counsel said the White House would refuse to cooperate with Congress's impeachment inquiry.

"Given that your inquiry lacks any legitimate constitutional foundation, any pretense of fairness, or even the most elementary due process protections, the Executive Branch cannot be expected to participate in it," the counsel Pat Cipollone said in a letter to Democratic leaders in the House of Representatives.

The eight-page missive came after the Trump administration abruptly blocked a key witness in the Ukraine scandal from appearing before the congressional impeachment inquiry and sets the stage for a bitter partisan fight in the weeks ahead.

It sets up a clash between the White House and Congress – the executive and legislative branches.

The letter appeared to put the emphasis on political rebuttal rather than structured legal argument – perhaps marking a new strategy to counter the impeachment threat with stalling and counter-attacking.

Trump aides have begun honing their approach after two weeks of what some allies have described as a listless and unfocused response to the inquiry.

The inquiry was launched by the House speaker, Nancy Pelosi, last month after it emerged that, in a July phone call, Trump had pressed the leader of Ukraine to investigate a political rival, Joe Biden. The president and his allies have sought to question the inquiry's legitimacy.

In particular, the White House objects that the House did not formally vote to begin the impeachment inquiry, breaking with precedent set in the inquiries into Richard Nixon and Bill Clinton.

Pelosi has insisted the House is well within its rules to conduct oversight of the executive branch under the constitution regardless of a vote.

The administration is also sharply critical of the conduct of House intelligence committee chairman, Adam Schiff, whose committee is leading the inquiry, and it appears determined to stonewall Democrats for as long as possible.
Lordy, at Politico:
Democrats now have to work quickly to determine how to contest Trump's broadside as they push ahead with an investigation into whether the president abused his power in pressuring Ukraine to intervene in the 2020 election and investigate Joe Biden.

"Democrats have to stay very disciplined in adhering to that clear, cogent narrative that was written for us," Rep. Gerry Connolly (D-Va.) said. "Their strategy of stonewalling and obstruction is significantly counterproductive and frankly puts them in further legal peril — not only the president but his minions."

But Trump's anti-impeachment offensive — a mix of legal, political and personal attacks, some logical and some simply bombastic — poses a real challenge for Democrats. Nearly three years into Trump's presidency, lawmakers are still trying to figure out how to respond to a president who knows few, if any, limits on his behavior or rhetoric.

Trump has long resisted Democrats' investigations, routinely ignoring subpoenas for documents and witness testimony and exposing the inherent weaknesses of Congress' oversight powers.

Even as Democrats have moved into a new investigative phase with their rapidly advancing impeachment inquiry, Trump has shown no signs of letting up, ensuring the constitutional clash will only ratchet up.

Still, Democrats believe their case against the president over the Ukraine scandal, this time, is unassailable — a controversy that even Republicans can't ignore. And it's reinforced not only by closed-door testimony by senior officials, but by Trump's own comments from the White House lawn.

"You saw when he stood out there and tried to say, not only should Ukraine investigate, but China should," said Rep. John Yarmuth (D-Ky.). "I don't think there's any question we've got him on the run at this point."

The proof, Democrats say, is in the polling figures that are rapidly rising in favor of impeachment. Two separate polls released Tuesday by The Washington Post and Quinnipiac showed a significant uptick in public support for impeachment, including among independents and Republicans, with a majority in favor of Democrats' inquiry.
Err, are polls grounds for impeachment? Well…yes, given Republicans have blockaded the senate there can't actually be an impeachment. but there can be trial by media.
So far it looks like El Trumpo is the loser: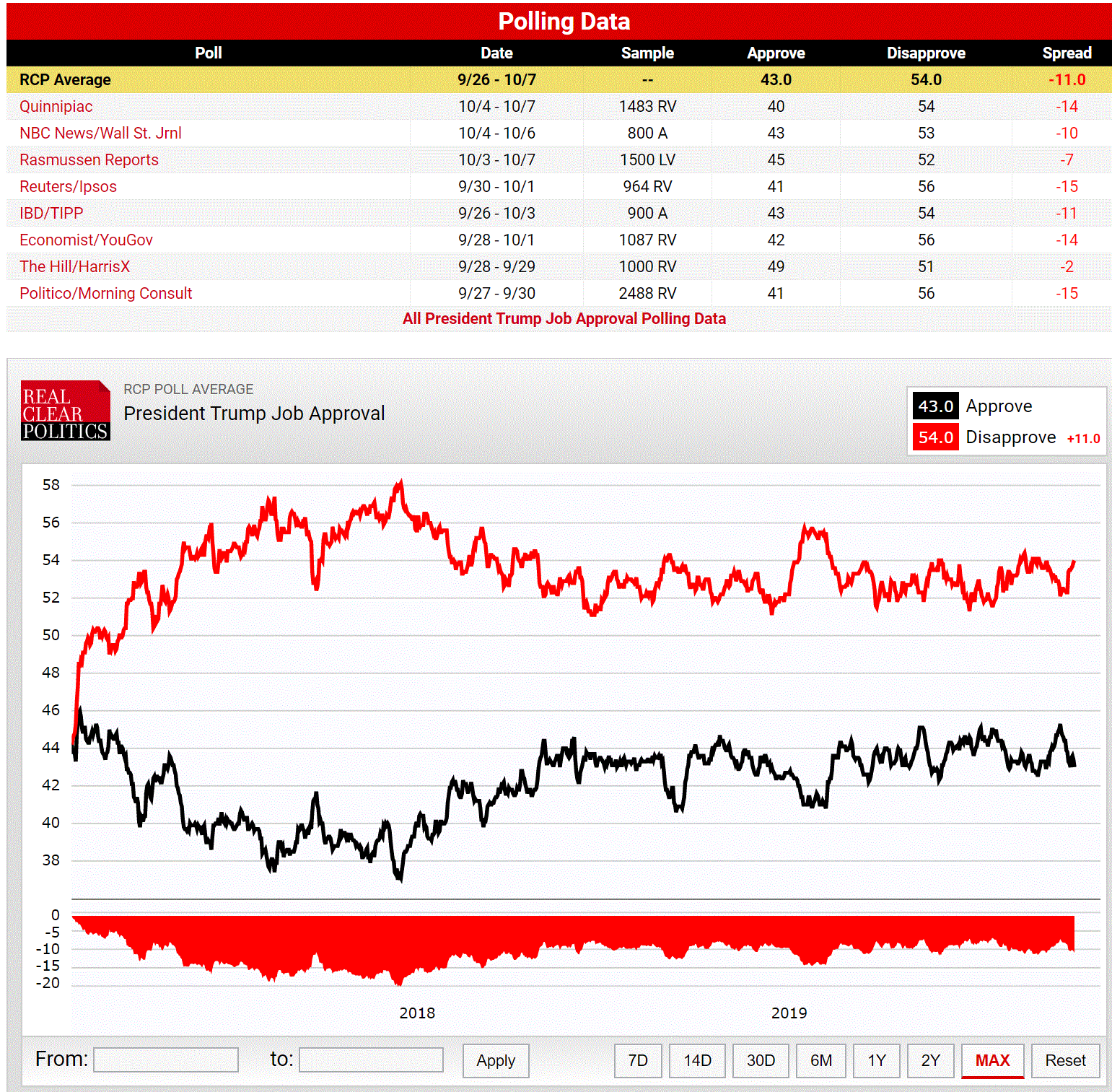 But Joe Biden isn't doing well either: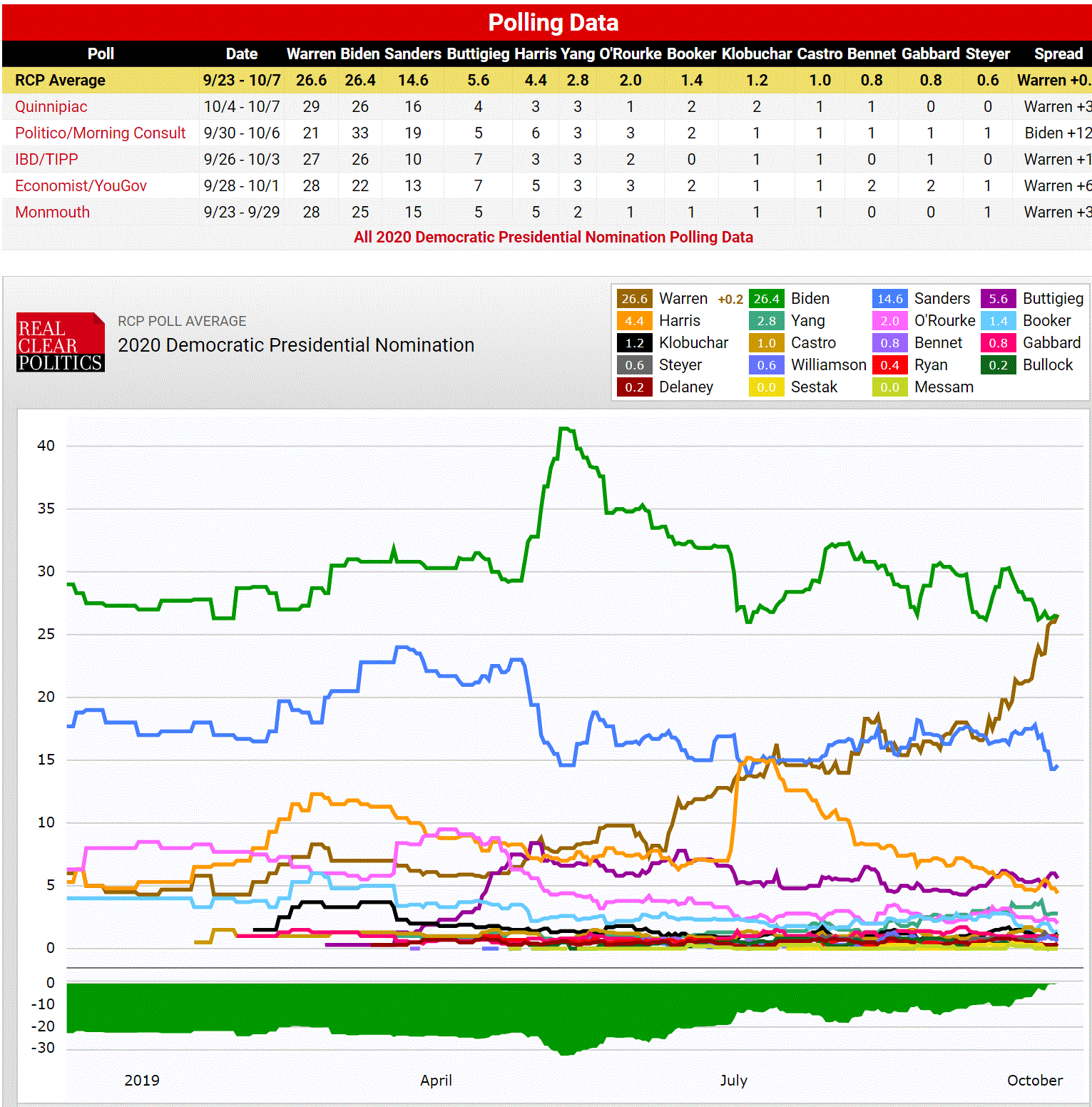 The winner so far is clearly Elizabeth Warren. I'd expect that to continue as Trump and Biden both lose centrists in the great schmozzle.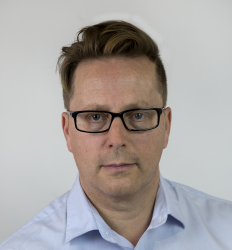 Latest posts by David Llewellyn-Smith
(see all)