Via Yahoo:
The rally in Asian liquefied natural gas prices may soon run out of steam as the bulk of winter purchasing is complete, leaving the market awash with supply.

Benchmark LNG Japan/Korea Marker futures have jumped about 50% since mid-September to the highest in eight months as a boom in vessel rates and unplanned outages coincided with a flurry of buying from the biggest consumers including Korea Gas Corp. in preparation for winter.

But the uptick probably won't last because buyers are mostly done stocking up for the heating season, according to traders surveyed by Bloomberg, and as output from new projects in Australia, Russia and the U.S. continues to climb.

China won't be much of a help either, with the closure of its Rudong LNG terminal until at least November cutting the amount of cargoes that can be imported into the nation. Forecasts for warmer-than-normal weather over the next three months in Japan and South Korea may also limit gas consumption and reduce the need for spot cargo purchases.

"Demand in Asia is still weak," said Fauziah Marzuki, an analyst at BloombergNEF. "Futures are trading for December delivery so the market is likely just reflecting a bit of price optimism for the winter period."
In 20126, winter price reached roughly $10mmBtu. I doubt we'll get that high this winter. Before that you've got to back to 2004.
China is the key and purchases are fading fast year on year: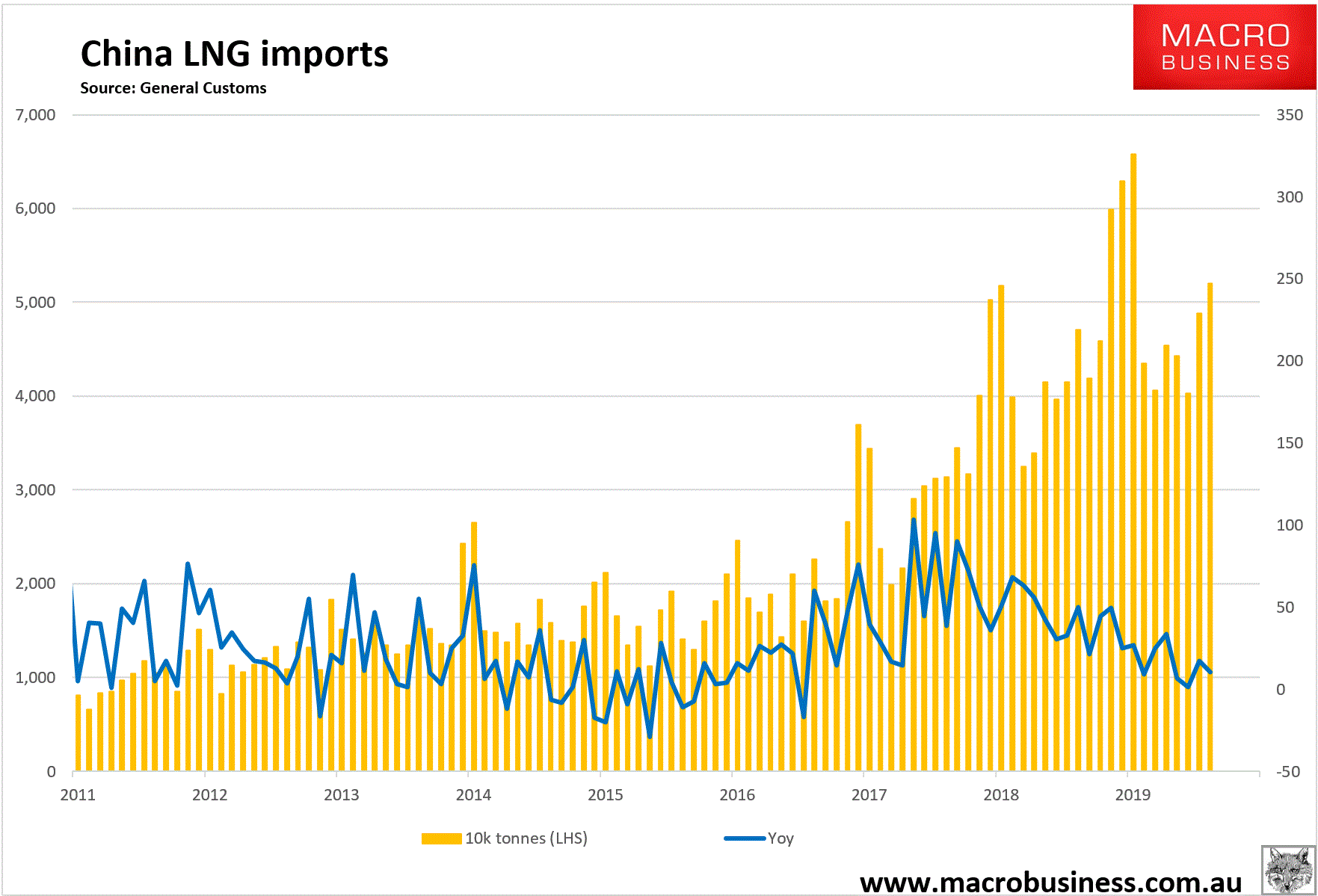 And here comes the Power of Siberia:
China's booming natural gas and liquefied natural gas (LNG) demand is set to cool off, with both demand growth and LNG import growth slowing down from the dizzy growth rates of the past few years.
A major natural gas pipeline designed to ship gas from Russia's eastern natural gas fields to China could further eat some of the growth in Chinese LNG imports in a few years, when the pipeline starts operations at full capacity, according to an S&P Global Platts analysis.

Earlier this month, Russia's gas giant Gazprom said that the Power of Siberia pipeline to China is being filled up with gas as scheduled, with operations slated to begin in December.

While the initial volumes of Russian gas shipments to China will be low and unlikely to have a major impact on this coming winter's LNG market in China, at full capacity in 2023, the pipeline from Russia is set to provide as much as 9.5 percent of China's expected gas supply, possibly denting LNG import growth, S&P Global Platts has estimated.

"We have many city gas supply projects in the northeast, so the startup of the China-Russia gas pipeline is expected to ease our supply pressure in the winter peak season," a source at a Chinese city gas supplier told S&P Global Platts, noting that the supplier could mull over reducing imports of LNG when the Russian pipeline gas starts flowing.

Russia will start shipping gas into China at a time when Chinese natural gas and LNG demand growth is slowing down amid weakening economic growth. Still, analysts don't see China's gas and LNG demand starting to fall in the coming years and decades.

Demand for natural gas in China will continue to grow in the coming years as Beijing favors increased use of cleaner-burning natural gas to clamp down on stifling pollution levels. Even at its slower pace, LNG import growth could help China outstrip Japan to become the world's top LNG importer as soon as in 2022. While analysts see no end to LNG import growth in the foreseeable future, experts and the Chinese government itself admit that growth it set to slow over the coming years, with a first such slowdown as early as this year.

The slowing economic growth in China is taking a toll on gas demand growth. The Chinese government has recently admitted that this year's gas demand growth would slow down from last year's growth pace—to 10 percent from 17.5-percent growth in 2018. State-run Sinopec Gas Company chimed in with a similar forecast last week, saying that demand for natural gas is forecast to rise by 10 percent this year, at a slower growth rate than in previous years, due to slowing economic growth.
This is one reason why expect thermal coal prices to keep falling next year as LNG remains weak.
It is also an ongoing illustration of the absurdity of Australian gas policy as Asian prices crater while prices at home are too high for pensioners to turn the air conditioning on.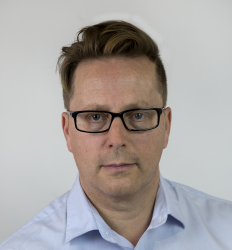 Latest posts by David Llewellyn-Smith
(see all)