We noted yesterday how the Real Estate Institute of Western Australia (REIWA) have demanded additional first home buyer (FHB) subsidies to lift Perth's dead market, including reintroducing the $7,000 First Home Owner Grant for established properties and increasing the stamp duty exemption threshold for FHBs.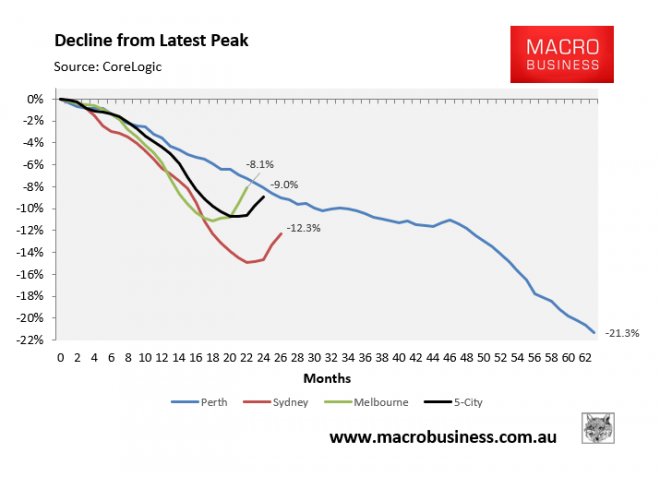 Now, the McGowan State Government has launched a TV advertising blitz trying to encourage low-deposit FHBs to enter the market. From The West Australian:
In July, the Government announced it was temporarily boosting income limits for potential Keystart customers, resulting in an additional 305 applications for home loans from previously ineligible applicants.

Yesterday, Perth MLA John Carey unveiled a new advertising push, pictured, for the government-backed lender, which provides finance to qualifying homebuyers with deposits as low as 2 per cent…

"We are launching a major new campaign to get the message out to West Australians that it has never been a better time to enter the housing market," Mr Carey said.

He denied it was irresponsible to be encouraging first home buyers into a falling market. "The advice is now that the market is stabilising," he said.

The McGowan Government has promoted its loosening of Keystart income eligibility criteria as a stimulus measure because many clients elect to build their own homes, providing a boost to the construction industry.
This scheme is obviously not about improving affordability, but rather represents a blatant housing stimulus package. On this front, it could actually make the housing oversupply even worse, assuming that a large share of the Keystart loans are indeed used for new builds.
Despite falling heavily, Western Australia's dwelling construction is still running well ahead of population growth: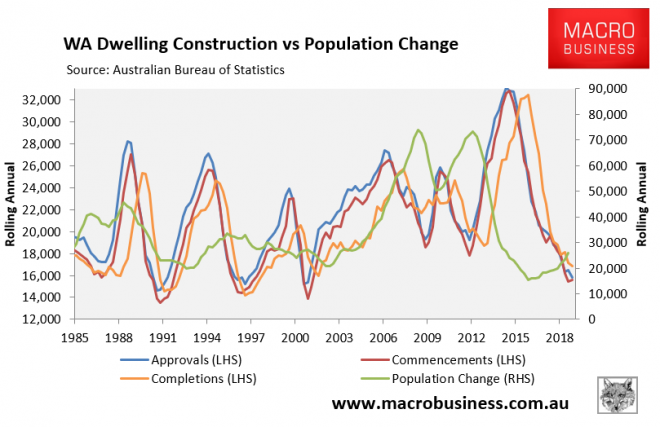 In the year to June 2019, 15,608 dwellings were commenced in Western Australia versus a 26,000 increase in population: a ratio of 1.7 people per new dwelling.
In fact, the oversupply is so bad that the REIWA recently called for an increase in migrants to help fill the empty homes:
POPULATION growth supports the property market, employment and the economy according to Reiwa…

[REIWA President] Damian Collins… is calling on all political parties contesting the Federal election to commit to putting Perth back on the Regional Migration Scheme to attract skilled workers and fill the current oversupply of housing…

"The Federal Government has control of key levers of economic growth that directly link to the health and sustainability of local property markets.
Nothing like kicking the proverbial housing can down the road.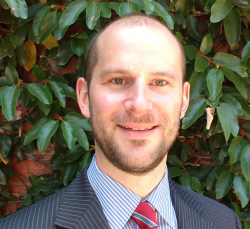 Latest posts by Leith van Onselen
(see all)