Via Vale:
Rio de Janeiro, October 14th, 2019 – Vale S.A ("Vale") iron ore fines production and sales had a significant increase in 3Q19, as a result of the continuous progress in the resumption of operations in the Southern and Southeastern Systems and also due to the strong operational performance and shipments normalization in the Northern System.

Iron ore fines production reached 86.7 Mt in 3Q19, 35.4% higher than 2Q19. The resumption of Brucutu operations and the partial resumption of the dry processing operations at the Vargem Grande Complex, announced in June and July, respectively, contributed to this result.

Vale expects to resume the remaining production of approximately 50 Mt by 2021, as several milestones were achieved and others are ongoing, including the approval of trigger tests on the mines to resume dry processing operations and the authorization of trigger tests at the TFA Rail Terminal (Terminal Ferroviário de Andaime), an important step toward debottlenecking the Vargem Grande Complex logistics.

The Northern System showed strong operational performance with a production volume of 55.4Mt in 3Q19, 33.3% higher than 2Q19 and 2.7% higher than 3Q18, including S11D's production record of 20.4 Mt, following its successful ramp-up. Vale expects to produce 90 Mt in S11D in 2020.

Vale's pellet production2 amounted to 11.1 Mt in 3Q19, 22.7% higher than 2Q19, mainly due to higher productivity from pellet plants after a maintenance period in 2Q19 and to the resumption of Brucutu operations, which increased the quality of pellet feed supplied to Southeastern System plants.

Aligned with the margin over volume strategy and to meet prevailing market conditions, on September 26th, 2019, Vale revised its 2019 pellets production guidance to 43 Mt from the Iron ore fines and pellet sales volume amounted to 85.1 Mt in 3Q19, 20.2% higher than 2Q19 as a result of the above mentioned production resumption. Vale reaffirms its 2019 iron ore and pellets sales guidance of 307-332 million tons, with sales estimated to be around the midpoint of the range.
So, next year we can expect output in the range of 360-380mt, and probably at the upper end, pushing towards the 2018 record of 285mt.
2021 looms as a full blown glut year as Vale hits new output records with S11D at full output and FMG brings another 20mt of higher grade ore to market. There's another 30mt idling at Samarco that does not get a mention.
That's before we even discuss falling demand in China.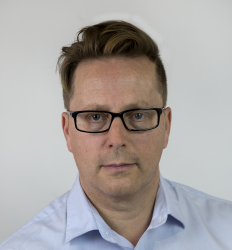 Latest posts by David Llewellyn-Smith
(see all)