Via Politico:
The top U.S. envoy to Ukraine told House impeachment investigators on Tuesday that President Donald Trump sought to withhold critical military aid to Ukraine and refuse a White House meeting with the country's president until it pursued politically-motivated investigations into Trump's rivals.

The diplomat, William Taylor, painted a damaging portrait of events that directly tied Trump to a quid pro quo with Ukraine, according to his prepared remarks obtained by POLITICO and his responses to questions as described by sources in the room for the closed-door testimony. The timeline Taylor laid out is at the heart of Democrats' impeachment inquiry into the president.

Taylor prompted sighs and gasps when he read his lengthy, 15-page opening statement, two of the sources said. His testimony appeared to undercut Trump's denials of a quid pro quo.

In his opening statement, Taylor said Gordon Sondland, the U.S. ambassador to the European Union, told him that "everything" — including military assistance to Ukraine and a meeting between Trump and the Ukrainian leader — was contingent on the Ukrainians publicly announcing investigations into Trump's political opponents.

Taylor also testified that during a phone call with Sondland earlier this year, Sondland told him that Trump personally wanted Ukraine to "state publicly" that it would open such probes.

"Ambassador Sondland tried to explain to me that President Trump is a businessman. When a businessman is about to sign a check to someone who owes him something, he said, the businessman asks that person to pay up before signing the check," Taylor said, according to his opening statement.

Taylor's testimony described the intensity of the efforts among Trump's allies to persuade Ukrainian officials to launch an investigation targeting former Vice President Joe Biden and another probe centering on a debunked conspiracy theory regarding the 2016 election.

"The body language of the people hearing it was, 'holy s—' — seriously," Rep. Harley Rouda (D-Calif.), a member of the Hosue Oversight and Reform Committee, said in reference to Taylor's opening statement.

Rep. Stephen Lynch (D-Mass.), a senior member of the Oversight panel, characterized the testimony as a "sea change" that "could accelerate" the impeachment inquiry. Another lawmaker, Democratic Rep. Tom Malinowski of New Jersey, said it was "the most thorough accounting we've had of the timeline."

"I'll tell you, as a former State Department political appointee, in my experience the difference between career folks and political appointees is the career folks take very good notes," Malinowski said, hinting that Taylor provided corroboration to back up his recollections. Lawmakers roundly criticized Sondland, a political appointee and a donor to the 2016 Trump campaign, for failing to recall certain events and conversations during his deposition last week.

Republicans were more muted, but they showed no immediate signs of breaking with Trump despite the latest bombshells.

Rep. Jim Jordan (R-Ohio), the president's lead defender in the room, was tight-lipped as he emerged from the closed-door deposition for a lunch break. He praised what he described as GOP lawyers' effective questioning of Taylor but declined to say whether it yielded exculpatory information.

White House Press Secretary Stephanie Grisham said there was no quid pro quo, claiming Trump is the victim of a "coordinated smear campaign" by Democrats.
That looks like an eye witness smoking gun. Doesn't mean the Senate will allow impeachment but the case for it is stronger.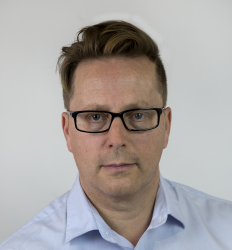 Latest posts by David Llewellyn-Smith
(see all)