Perth's housing crash has been well documented on MB.
According to CoreLogic, Perth's house price bust has dragged on for more than five years, with values down more than 21% – easily exceeding prior busts: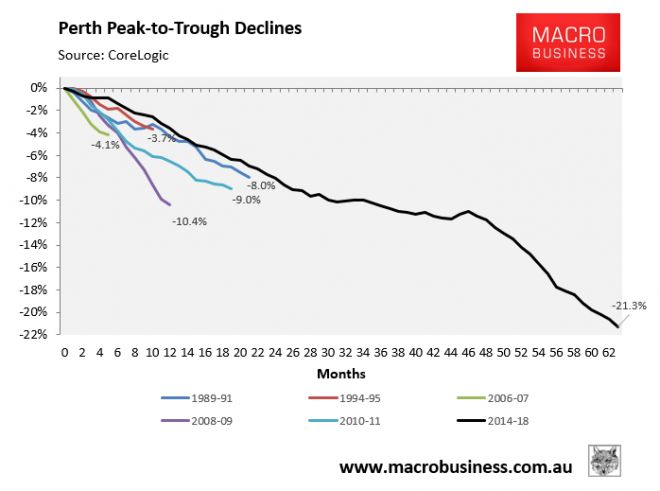 Perth rents have also collapsed by 22% since December 2014, according to the ABS: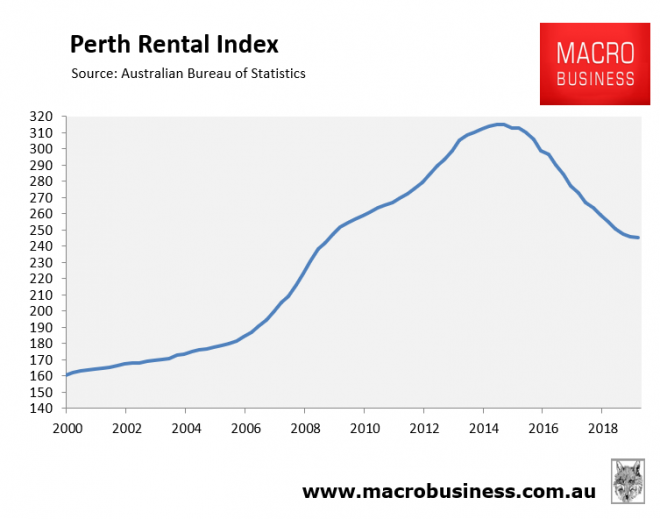 Now, newly released data from Landgate reveals that WA property registration have crashed to 30-year lows:
The Weekend West can reveal the number of land title documents handled by Landgate in 2018-19 was the lowest since the 1980s and early 1990s, providing further evidence of the dire state of WA's housing market…

Each time a property changes hands in WA, documents must be lodged with Landgate. Data provided by Landgate shows there were 248,778 total document lodgements with the agency in 2018-19…

By comparison, there were 248,106 document lodgements in the 1990-91 financial year…

The drastic fall in property activity is underlined by the fact WA's population has added almost one million people since 1990. In another sign of pain, the Annual Report on State Finances released last month shows the McGowan Government took almost $300 million less in stamp duty than had been predicted in last year's State Budget…
Meanwhile, the rent-seeking property stimulus continues to demand "urgent" housing stimulus:
Real Estate Institute of WA president Damian Collins said huge State Budget surpluses were cold comfort to households in negative equity and called for urgent stimulus. "There is no point having billions in surpluses if the rest of the economy outside of mining is in recession," Mr Collins said.

"We would certainly like to see any changes implemented no later than in the mid-year Budget review and certainly it would be a mistake to wait until the next Budget in May.

"The market has been down long enough — we've lost 35,000 jobs in construction alone."

He said last year's dismal transaction volumes came after a run of poor sales during an extended downturn, pushing thousands of households to the edge.\

"Sectors like retail are going to continue to struggle until people feel comfortable about the value of their house," Mr Collins said.
However, Gareth Parker from 6PR has lambasted this special pleading by the housing industry:
Self interest was on display this week when developers, real estate agents and builders called for State Government action to save a flagging sector…

The jobs we should want to support are the jobs provided in the construction industry in building new homes. But if there's no demand for new homes because population growth and the general economy are weak, why build them when there's no one to live in them?..

But painful as it is, it is also a necessary unwinding of a market that had runaway unsustainably…

The unstated goal of the sector's special pleading is to make housing more expensive, but no one can explain why this is a desirable social or economic goal.

Unless they get parental assistance, a generation of young West Australians have been locked out of the Australian dream — as they have been and still are in NSW and Victoria — and for the first time in a decade that dream is beginning to come back into reach.
The above highlights perfectly why Australian housing is not really a "market", but rather a quango between the property industry and the government.
All of the demanded stimulus measures have nothing to do with improving 'affordability' and home ownership. Rather, they are a shameless attempt to stimulate demand, raise dwelling prices and transaction volumes, in order to line the pockets of the industry.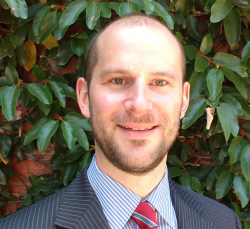 Latest posts by Leith van Onselen
(see all)