Via RIO:
Pilbara operations

Third quarter production of 87.3 million tonnes (Rio Tinto share 72.2 million tonnes) was 6% higher than the same quarter of 2018 and 10% higher than the previous quarter. This reflects a solid performance in the mines, with actions progressing as planned. Our increased focus on waste material movement and pit development will continue over 2019 and 2020 to improve mine performance and pit sequencing. Our cost guidance (below) reflects these additional mining activities.

A planned rail maintenance shut was executed late in the third quarter, starting on 25 September and completed on 6 October. Our cost and shipments guidance take into account the impact of this activity.

Third quarter sales of 86.1 million tonnes (Rio Tinto share 71.6 million tonnes) were 5% above the third quarter of 2018 and 1% higher than the previous quarter.

We sold 6.7 million tonnes of alternate products in the third quarter. These are included in the above sales figures. We expect to make additional sales of these products in the fourth quarter.

The majority of our iron ore shipments are priced by reference to the average index price for the month of shipment. We priced approximately 16% of sales in the first nine months of 2019 by reference to the prior quarter's average index lagged by one month, with the remainder sold either on current quarter average, current month average or on the spot market.

Pilbara projects

The Koodaideri iron ore mine is progressing to plan with engineering, procurement and construction activities on schedule. Preparatory works have commenced. We expect to produce first ore from Koodaideri in late 2021, consistent with previous guidance.

First ore from the Robe River Joint Venture sustaining production projects (West Angelas C&D and Mesa B, C and H at Robe Valley) is also anticipated in 2021, consistent with previous guidance. West Angelas received all regulatory approvals in early October 2019, and project construction has commenced. The Robe Valley projects continue to progress through the environmental and heritage approval processes. We are experiencing some delays for Mesa H environmental approvals.

2019 guidance

Our 2019 Pilbara shipments guidance is unchanged at between 320 and 330 million tonnes (100% basis), subject to weather.

Our iron ore unit cost guidance in 2019 remains at $14 – $15 per tonne.
It looks likely that RIO will ship record tonnages in 2020, in the 340-350 range, weather permitting.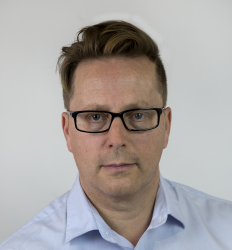 Latest posts by David Llewellyn-Smith
(see all)