The rictus Treasurer is copping a lot of flack, via The Australian:
Former Reserve Bank governor Ian Macfarlane has warned that the central bank has reached the limits of its ability to boost the economy through interest rate cuts and further reductions will have "very little power to do anything useful''.

After the RBA cut official interest rates to a record 0.75 per cent this week, Mr Macfarlane said central banks were facing the "most perplexing and difficult ­period for monetary policy ever''.

"Too much faith is being placed in the expectation that monetary policy can do things that it can't do," Mr Macfarlane said in an interview.

"It's done everything it can do. Once interest rates are negligible, further cuts would seem to have very little power to do anything useful — although there are some theoreticians in the Reserve Bank and in some other places who have more faith in a purely ­monetary theory of inflation than I have."
Clearly the RBA's own consternation with the Government has grown so far that it is unleashing its grey beards. More from Adam Creighton:
"In a way it's a last desperate gamble … more of the same. And they just hope that it might work," says William White, former chief ­econ­omist at the Bank for International Settlements in Switzerland and deputy governor of the Bank of Canada.

"We've been in a currency war for about a decade," he says, talking about central banks' tit for tat cuts in interest rates that have finally pushed the Reserve Bank of Australia over the edge.

"All the central banks want to give the message that they are masters of their own destiny but the honest truth is everyone knows if they step out of the track established by the Fed (US Federal Reserve) and the ECB (European Central Bank), the currency will blow up in their face," White says, recalling his own difficulty in the 80s trying to lower Canadian ­interest rates.
Exactly. The RBA has no choice. Which is why it is strange that nobody puts any pressure on APRA given it, and not the RBA, is now the crucial monetary lever that will determine where any low interest rate fallout will flow to.
But back to fiscal, which is also clearly to blame. The L-plate Treasurer, Josh Recessionberg, is deliberately holding back spending to force rate cuts for his mad plan to reflate house prices. He declared as much openly last week. Adding salt to this wound, he has also horribly misfired the minor stimulus he did deliver into tax cuts instead of direct spending with a total fail the result, via UBS:
Our deep dive showed if households spent ~½ the tax & rate cuts on retail then growth would lift to ~5% y/y; & another ¼% on non-retail would lift real consumption above 2% y/y in 2H-19. But critically, there has been no material pick-up of Q3 consumer data (so far), after Q2 dropped to the weakest since the GFC. Q3 car sales fell ~1%+ q/q.

Nominal retail values – even assuming an optimistic ¾% m/m lift in Sep – are tracking up only ~¾% q/q, which after higher retail prices (due to drought & AUD depreciation), implies retail volumes up less than ½% q/q; & real consumption under ½%. This is far below our 0.7% forecast (behind our ¾% GDP forecast); & also below the RBA's implied consumption forecast of ~½% q/q & more bullish GDP view.
The net result is an economy operating at stall speed with climbing unemployment. That is going to get in the way of any house price recovery before long.
Moreover, given where we are in the global business cycle, with an external shock a very obvious possibility in the near future, Recessionberg's mismanagement represents a clear and present danger to the mythical 29 year recession-free bull run. He's already plunged the place into per capita recession.
He therefore also represents a clear and presented danger to the Government.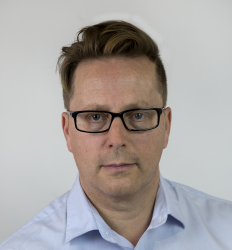 Latest posts by David Llewellyn-Smith
(see all)