Earlier this year, the Mayor of Armidale Regional Council and his cronies celebrated as population growth into the Northern Tablelands surged by 4.3% over two years:
Welcomed at both a local and state government levels… the increase of 1987 residents pushed the overall population past the 80,000 mark for the first time, to an estimated population of 81,220…

Armidale Regional Council Mayor Simon Murray thought the city was heading in a good direction. An increase of 1258 people since the Census, made Armidale one of the fastest growing local government areas (LGA) in regional NSW.

"Our population has increased to 30,707, rather than decreasing," Cr Murray said.

"By the look of this report, with a 4.3 per cent growth rate, that's very good for a country regional city and there would be a number of reasons for this growth…

A delighted Member for Northern Tablelands Adam Marshall welcomed the ABS report and said the growth rate during the 22-month period exceeded the region's growth rate in the previous five years.

"These are an incredibly exciting and pleasing set of figures, especially in the midst of one of the worst droughts in living memory," Mr Marshall said…

"These results show the strength and resilience of our Northern Tablelands communities during drought and this trend bodes very well for the future."
Of course, there was no acknowledgement that the extra 1,258 people would all be water consumers, thus exacerbating the harsh drought afflicting the region.
Now reality is dawning, with the Northern Tablelands facing the prospect of having to cart in water on 100 trucks every day as the region's water storages run completely dry:
The town [of Armidale], population 25,000, sits on top of the Great Dividing Range at an altitude of 980 metres – high above the level at which a bore would normally be drilled… Now the dam has just 400 days worth of water remaining, and mayor Simon Murray is making contingency plans for day zero…

To supply the 30,000 residents of Armidale and Guyra with 120 litres of water per person per day would require 100 B-double trucks carting it daily. That was about half their usual rate of use. And it did not cover the requirements of the hospital and local businesses.

"Trucking water is going to be the only water solution. But where do you truck it from?," Mr Murray said.

The New England Highway was populated by towns that barely had enough water to supply their residents. But the road to the coast, where water was more plentiful, could not handle the heavy transport…

"We're trying to get people to realise that we've got this limited amount and it's running out very quickly," Mr Murray said.
The Northern Tablelands is a microcosm of the idiocy surrounding the 'Big Australia' mass immigration policy.
Our policy makers import hordes of people every year without a second of thought to how essential infrastructure will be provided, nor its deleterious impact on the incumbent population.
And now we have the Morrison Government deliberately attempting to funnel some of these migrants into drought affected regional areas, thus making water scarcity even worse.
How will the driest continent on earth cope when Australia's population balloons by a projected 17.5 million people over the next 48 years via mass immigration?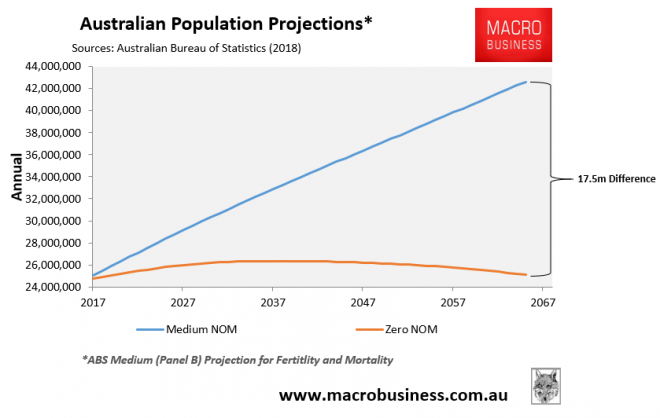 With climate change set to reduce inflows into water catchments, providing enough water for Australia's existing population will be challenging enough without adding another 17.5 million mouths to nourish.
Water scarcity remains the inconvenient truth Australia's army of mass immigration spruikers refuses to acknowledge.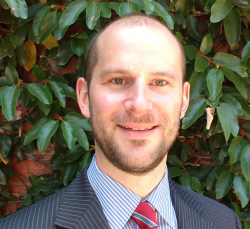 Latest posts by Leith van Onselen
(see all)