Labor's immigration spokesperson. Kristina Keneally, has again attacked the growing backlog of migrants awaiting citizenship:
Hundreds of thousands of migrants from China, India and the United Kingdom face waiting more than a year to receive their Australian citizenship…

Despite a 100,000 drop in the number of applications to become an Australian citizen over the past year, the average number of days from lodgement to approval sits at 410 days, up from 167 in 2012-13 but down from 493 last year…

In total, there are over 221,415 people waiting to have their citizenship applications processed…

[They have] been left despairing at the situation, putting their plans to study, vote, use medicare, sponsor family members and apply for government jobs on hold…

Labor's home affairs spokeswoman Kristina Keneally said the delays were "cruel and callous."
Seriously, what is the issue here? Permanent residents can already access Medicare, have unrestricted work rights, and can sponsor family members. They have largely the same rights as Australian Citizens, with the exception of ability to vote.
Waiting 410 days for Australian citizenship is a small price to pay for escaping the overpopulated and polluted places they have come from, and is hardly "cruel and callous". Australian citizenship should be prized, not handed out like Tic-Tacs.
Herein lies Labor's key problem: in championing globalism and 'open borders', it gives the impression that it cares more about people wanting to come to Australia than those already here.
Australia already has unmanageable population growth, stagnant wages, unaffordable housing, gridlocked infrastructure, growing concerns about external influence in our politics, declining standards in education, budgets being stretched for health, just to name a few. Yet, here is Labor again complaining that it is unfair for migrants to have to wait for citizenship?
Labor has no chance at all until it rediscovers its own collective mantra, and priorities the welfare of incumbent Australian citizens and workers.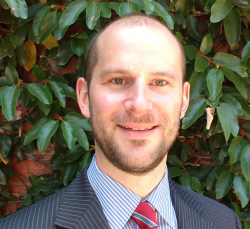 Latest posts by Leith van Onselen
(see all)