Every day it is the same now. Chris Kenny:
The extent of daily political deception in the global warming debate is extraordinary. The most obvious and relevant facts go unreported and the most pressing questions are not asked.

It is an unspoken conspiracy of misinformation perpetrated by large elements of the media whose starting point is to demonstrate a "belief" that dangerous climate change is upon us and to identify themselves as part of the solution.

Facts and arguments are either marshalled or ignored to support an ideological position.
Maurice Newman:
Why is the Australian Bureau of Meteorology a protected species? How many warnings does the government need before it conducts a parliamentary inquiry and independent audit.

Surely, for $1m a day, taxpayers are at least entitled to reliable data. Yet what we get are homogenised records achieved by mixing, matching and even deleting temperature data, often from unreliable or geographically unrelated sites and almost always with a warming bias.
Jennifer Oriel:
If you are confused about Extinction Rebellion, fret not. The green dreamers take orders from a higher authority. It is hard for we mere earthlings to understand the transcendent thinking that comes from a direct line to the divine. By divine, I mean the universal consciousness of folk so fried by psychedelic drugs they're convinced flower power reigns and we're all going to die if carbon emissions aren't net zero by 2025.

…The green doomsters are not sorry for bypassing democracy to get what they want. They are not sorry for putting themselves first and forcing others to clean up their mess. They are unrepentant because they are determined to remake the world in their own image, whatever the cost to the rest of us.
It goes on and on without the slightest hint of shame that this bizarre denialist cult is actually talking about itself.
There is no point arguing with it so protest movements will grow inexorably in size and violence.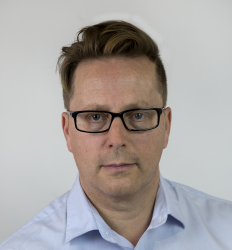 Latest posts by David Llewellyn-Smith
(see all)