Neither. It's going to stagnate. Some links from Sinocism as we head into the Fourth Plenum:
China Braces for Sub-6% Economic Growth in Key Policy Meetings – Bloomberg

Data released Friday showed an economy expanding at just 6.0%, the slowest in almost three decades, and with broad investment growth too tepid to rely on an upturn down the road…

People's Bank of China Governor Yi Gang responded to the data not by hinting at much greater stimulus in the pipeline, but by reminding investors that China's focus remains on keeping its heavy debt load under control.

Yi's comments may set the scene for a meeting of the Politburo, the Communist Party's top leaders, and the ensuing Fourth Plenum of the Party's Central Committee…

In his statement to the IMF's steering committee at the meetings, Yi said that growth had been stable this year and the "main economic indicators kept within an appropriate range." While keeping credit growing, the bank should also pay attention to "maintaining a stabilized leverage ratio," he said.

Official rebuffs 'groundless' foreign media reports of economic hard landing – Global Times

An official from a Chinese economic planner has said that foreign media's reporting of a  Chinese economy hard landing is "groundless," citing robust travelling data from the National Day holidays, and data on power consumption and cargo transport from the first three quarters of 2019.

向松祚质疑3季度GDP生编硬造 专家:习近平遇最难经济僵局 中共已无法控制了 – 阿波罗新闻网

Renmin U professor Xiang Songzuo says Q3 data is overstated, faked

China doubles value of infrastructure project approvals to stave off economic slowdown amid trade war | South China Morning Post

The National Development and Reform Commission (NDRC) has approved 21 projects, worth at least 764.3 billion yuan (US$107.8 billion), according to South China Morning Post calculations based on the state planner's approval statements released between January and October this year…

Three of the infrastructure projects approved by the NDRC have price tags over 100 billion yuan (US$14 billion), including the most expensive on the list – a new high-speed railway network linking Chongqing and Kunming in southwest China, worth a total of 141.6 billion yuan (US$19.9 billion)

China more than doubles Sept approval for fixed-asset investment projects – Reuters

The National Development and Reform Commission approved 177.8 billion yuan ($25.15 billion) of investment in 14 fixed-asset projects in September, a commission spokesman Yuan Da told reporters in a briefing on Monday, adding that the investments were mainly in the transportation sector.

Central bank head says yuan rate 'broadly stable' – China Daily

"The yuan exchange rate has remained broadly stable at an adaptive and equilibrium level, based on market supply and demand and with reference to a basket of currencies," Yi Gang, governor of the People's Bank of China, the central bank, said at the annual meetings of the International Monetary Fund and the World Bank in Washington.

China's home prices remain stable in September – Xinhua

NBS senior statistician Kong Peng said the real estate market continued its steady trend in September as the central government has reiterated that "house is for living in, not for speculation," calling for the implementation of a long-term management mechanism for the real estate market.

China Online Retail Sales Growth Slows but Stays in Double-Digits – Caixin Global

China's online retail sales in the first nine months of the year rose 16.8% year-on-year to 7.3 trillion yuan ($1.03 trillion), according to data published Friday by the National Bureau of Statistics (NBS).

Though that growth was lower than the 27.7% recorded for the same period last year, online sales — excluding services — as a percentage of total retail sales rose 2 percentage points to 19.5%.

Sinology by Andy Rothman – Stepping Back From the Brink?

In my view, the impact of the tariff dispute on the Chinese economy has been modest. A bigger contributor to slower growth has been the Chinese government's ongoing campaign to reduce risks in the financial system, which has led to a sharp crackdown in off-balance sheet, or shadow credit, which declined 7.9% YoY in September. This has reduced systemic risks, but it has also meant that the firms that relied on non-standard credit sources, especially small private companies, have struggled (even more than usual) to get access to credit.

It is a positive sign that Beijing has not responded to slower growth by allowing a resurgence of shadow credit.

Commentary: Chinese economy resilient enough to withstand external headwinds – People's Daily Online

Also, in the first three quarters, more than 100 foreign enterprises were born in China every day, and about 2.5 billion yuan (354 million U.S. dollars) of foreign investment flowed into China daily. Amid the downturn in global transnational investment, foreign investors have cast a vote of confidence in the Chinese market.
There is little to suggest a move beyond incremental stimulus so more slow slowing ahead. Bulk commodities to fall.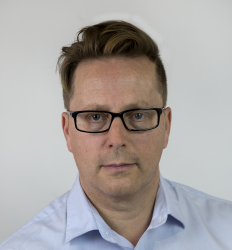 Latest posts by David Llewellyn-Smith
(see all)