In case you missed it, Chinese yields are through the roof recently: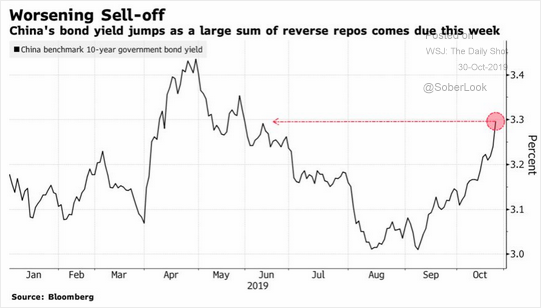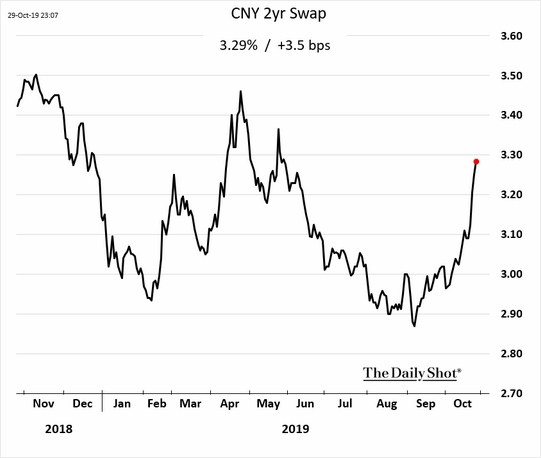 It's not exactly what you want to see in a slowing economy. Especially one struggling to arouse enough credit: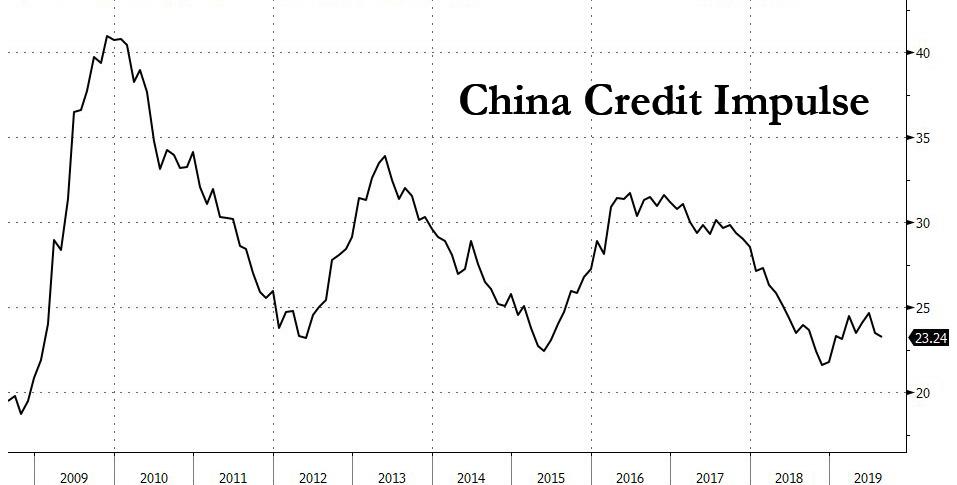 Some of it is restive inflation driven higher by the pork crisis:

Some of it is a wall of new issuance, via Bloomie:
Beijing's decision to avoid conducting aggressive stimulus measures — even as the economy grows at the slowest pace since the early 1990s — has spooked bond investors. The central bank has held off from adding liquidity this week, instead allowing large short-term cash injections to mature. That's effectively drained 500 billion yuan from the financial system.

Some analysts said the central bank could instead use a targeted tool to inject one-year cash, which it refrained from doing Wednesday. Rising consumer prices, fueled by the surging cost of pork, are seen capping how much liquidity Beijing can provide without further stoking inflation.

China is rolling out more debt to help boost the spending needed to contain its economic slowdown. Sales of local-government notes could reach 5.5 trillion yuan in 2020, said Qi Sheng, an analyst at Zhongtai Securities Co. That amount would be 28% more than this year, data compiled by Bloomberg show.

"The snowball of Chinese local government debt will definitely get bigger and bigger," Qi said.
But I suspect most of it is deleveraging and a slowing economy: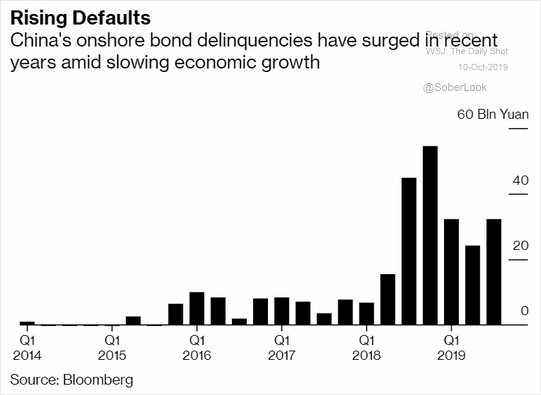 Banks are also feeling it, at Bloomie:
China's largest banks eked out higher profits but signaled tougher times ahead, shedding bad loans and boosting provisions as the economy shows signs of deterioration.

China cleaned up 1.4 trillion yuan ($198 billion) of nonperforming loans in the first nine months, nearly 177 billion yuan more than in the same period last year, Huang Hong, vice chairman of the China Banking and Insurance Regulatory Commission said last week.

Chinese banks reported 2.2 trillion yuan of nonperforming loans at the end of June, the highest in at least 15 years, according to the regulator. Xiao Yuanqi, its chief risk officer, said last week that the industry is particularly vulnerable to bad debts and that authorities are working to ensure banks report the true value of nonperforming advances.
Rising yields are not a crisis yet, and the pork crisis is really only an inconvenience for the PBOC which can look through it, but at best rising yields will not help struggling growth.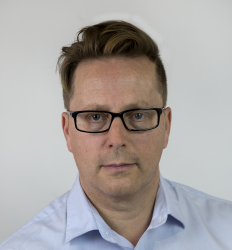 Latest posts by David Llewellyn-Smith
(see all)