The Reserve Bank of Australia (RBA) has released its private sector credit aggregates data for the month of September 2019: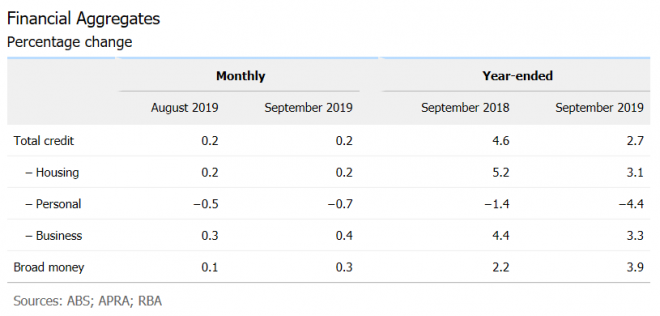 A chart showing the long-run breakdown in the components is provided below: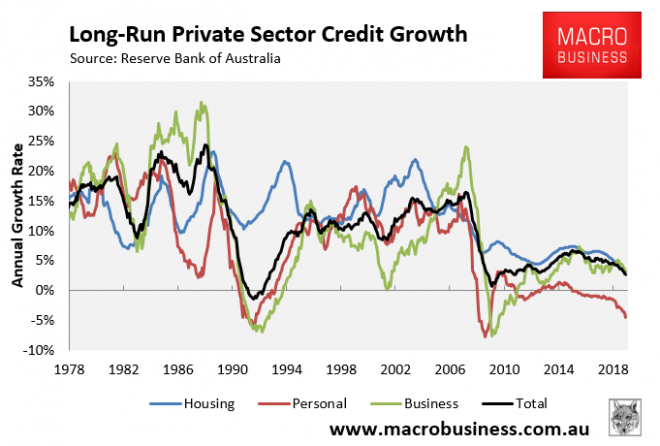 Personal credit growth (-0.7% MoM; -1.4% QoQ; -4.4% YoY) has plunged, whereas business credit growth (0.4% MoM; 0.9% QoQ; 3.3% YoY) and housing credit growth (0.2% MoM; 0.7% QoQ; 3.1% YoY) are at least growing, albeit slowly.
A long-run breakdown of owner-occupied credit (0.44% MoM; 1.32% QoQ; 4.76% YoY) and investor credit (-0.12% MoM; -0.27% QoQ; -0.14% YoY) is provided below: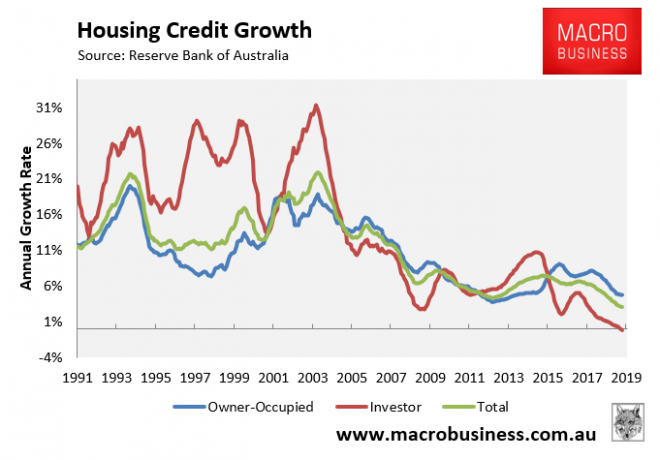 Overall annual mortgage growth has tanked to an all-time low, with especially sharp falls in investor credit growth, which has turned negative for the first time: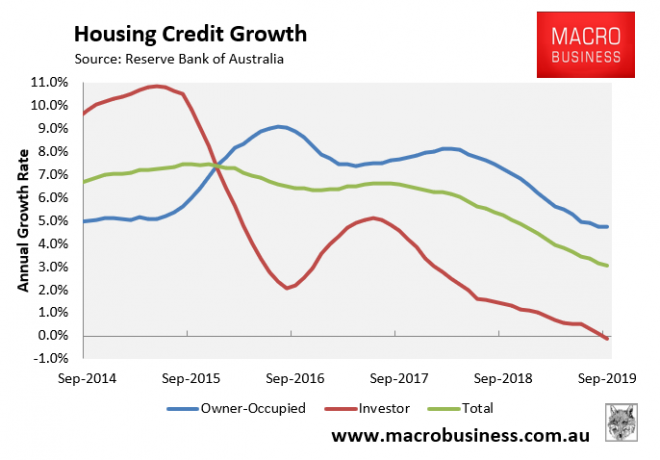 However, the below chart shows that quarterly mortgage growth posted a modest rebound in September: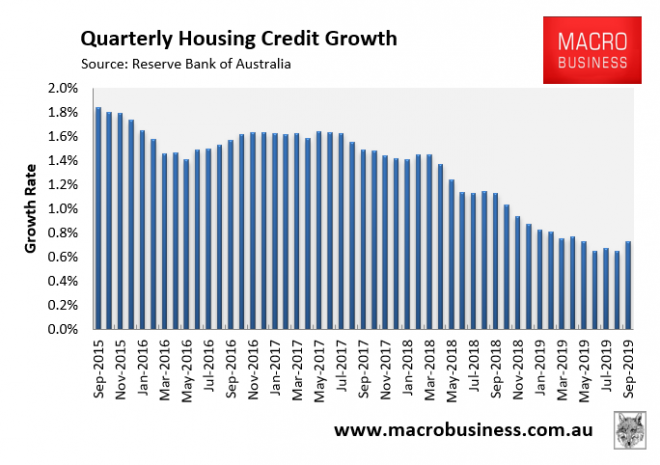 This was driven by owner-occupiers, whereas investor mortgage growth has turned sharply negative: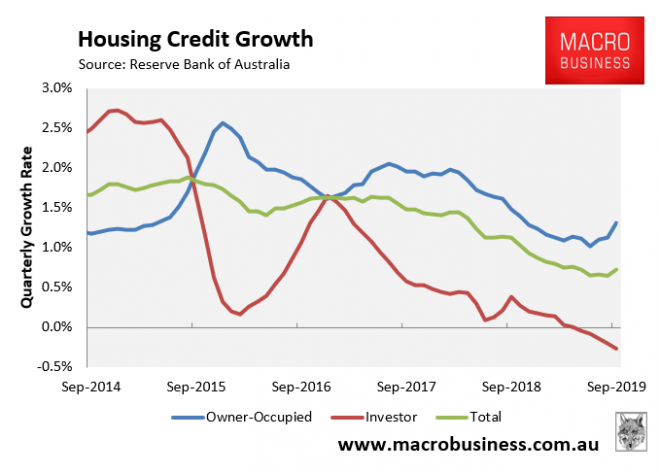 So overall, mortgage credit growth remains disconnected from the boom in house prices. More on this tomorrow.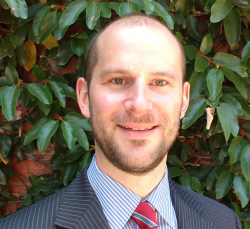 Latest posts by Leith van Onselen
(see all)