Wage theft from international students has been an enduring theme across the Australian economy over times.
Earlier this year, Alan Fels – the chair of the Migrant Workers Taskforce – described wage theft as "widespread and systematic", and estimated that one-third of international students are being underpaid, typically by migrant employers of the same nationality:
Former consumer watchdog Allan Fels, who is leading the government's Migrant Workers Taskforce, said he believed one-third of international students were being exploited, with an unpaid wages bill in the billions… [He estimated] up to 145,000 students on working visas are being underpaid by employers…

Professor Fels… said workplace ­exploitation of overseas students was "widespread and systematic"…

He said exploitation of inter­national students by businesses owned by migrants from the same ethnic group was a particular problem…

As shown above, this increase in temporary visas has been driven by international students, whose numbers have surged by around 250,000 over the same period.
To be honest, it is not only international students but the entire mass immigration model that is driving wage theft and exploitation. Specifically:
students, visa holders, tourists all work well below the minimum wage while they hope to qualify for longer-terms visas; and
their numbers grow endlessly, and so too does the overcapacity in the labour market.
The result is that virtually every sector of the Australian economy has been flooded with cheap migrant labour, thus eroding worker bargaining power, industrial relations standards, and facilitating wage theft.
Australia's chronic low wage growth will not be solved until the mass immigration rort is closed.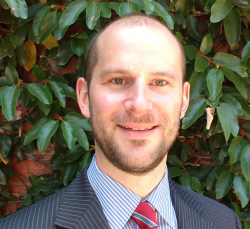 Latest posts by Unconventional Economist
(see all)