Texture from Argus:
"Steel mills in Tangshan have received the notice and started shutting down production. These set of restrictions are even stricter than the September restrictions," said the manager of a Tangshan-based mill. "Restrictions will support steel prices. Iron ore demand may not fall significantly as sintering has been under controls of varying extents since the summer."

"The downside risk to iron ore prices is limited,' said the manager of a mill in Fengnan county, Tangshan. "Shipments from overseas mining companies are slowing and stocks of mainstream Australian fines at Tangshan ports are quite tight. Steel mills are anyway carrying low iron ore inventories so there is bound to be more buying over the next few days."
It's still restocking versus fading demand with no clear winner. To the charts:

Yesterday's spot, paper dislocation reversed. Steel did not update. It's still wait and see in the short term, lower next year.
Vale is making progress, via FT:
"We are trying to be responsible and do what we have to do," he said. "We don't see this as a project but a mission," said Mr Galvão.

He goes on to explain how the tidal wave of mud — enough to fill almost 5,000 Olympic-sized swimming pools — destroyed most of the local vegetation and that Vale will need to reforest the whole area.

Before that can happen, all of the sediment deposited along the valley will have to be removed and placed back into the Córrego do Feijão mine.

"One question is how do we do that. Pump it up or use trucks," said Mr Galvão, who expects the clean-up to take at least five years.

Alongside the clean-up operation, Vale is also decommissioning nine dams in Minas Gerais. According to the company, this is among the biggest civil engineering works ever undertaken in Brazil and it has set aside $1.9bn to cover the costs of increasing the height of downstream embankments and filling in storage ponds.

At one of the structures — dam 8B of the Águas Claras mine, on the outskirts of Minas Gerais — work is well advanced. All the water had been drained from the dam and the main wall partially flattened and reinforced by 19,000 cubic metres of rock.

"We could be finished by the end of November," said Frank Pereira, the engineer in charge of decommissioning at Águas Claras.

The Águas Claras mine is also the site of Vale's geotechnical monitoring centre, where it has consolidated all its dam auditing operations. Opened in February, the centre uses drones, satellites, radar and artificial intelligence to monitor 70 dams in real time, increasing to more than 100 next year. Vale has 133 iron ore dams in Brazil; 90 of them are tailings dams.

While the technology at the centre is impressive, there is much the mining industry does not understand about tailings dams, in particular a process where seemingly solid material can become liquid very quickly.
This is part of the next wave of 20mt of returns later this year or early next, as Vale noted last week:
Three structures improved their stability conditions and, thus, obtained positive DCEs in the second semester, after negative evaluation in March: Dam 5 of Águas Claras Mine, Taquaras Dam of Mar Azul Mine, both in Nova Lima (MG), and Pondes de Rejeitos Dam of the Igarapé Bahia unit (PA).
After that it will be go slow. Indeed, if Chinese steel output begins to fall we may never see other mines re-open, going the way of Samarco.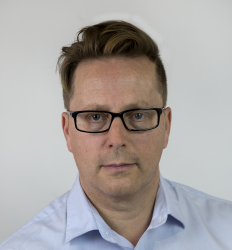 Latest posts by David Llewellyn-Smith
(see all)