Texture from Reuters:
Benchmark Dalian iron ore and coke futures slumped more than 2% in late trade on Monday following growing concerns about demand for the steelmaking raw materials, amid China's renewed efforts to curb pollution by restricting steel mills operations.

"Traders have been wary of the impact of ongoing restrictions on steel mills in China," said Daniel Hynes, senior commodity strategist at ANZ.

China's top steelmaking city of Tangshan issued new anti-pollution restrictions on mill operations, effective from Oct. 10 to Oct. 31, according to industry websites.

Another Chinese city, Linfen, has also ordered steelmakers to stop sintering and pelletizing operations from Oct. 10, Hynes said.

As fresh steel production restrictions may curb iron ore demand in top steel producer and consumer China, market participants are also keeping an eye on supply-side issues.

Iron ore miner Vale SA VALE3.SA is set to release its quarterly output report this week, which may shed light on its progress to restart operations following a deadly dam disaster earlier this year, Hynes said.
It's fading demand versus restocking, which we saw in yesterday's China trade data as steel exports fall away at 5% YTD: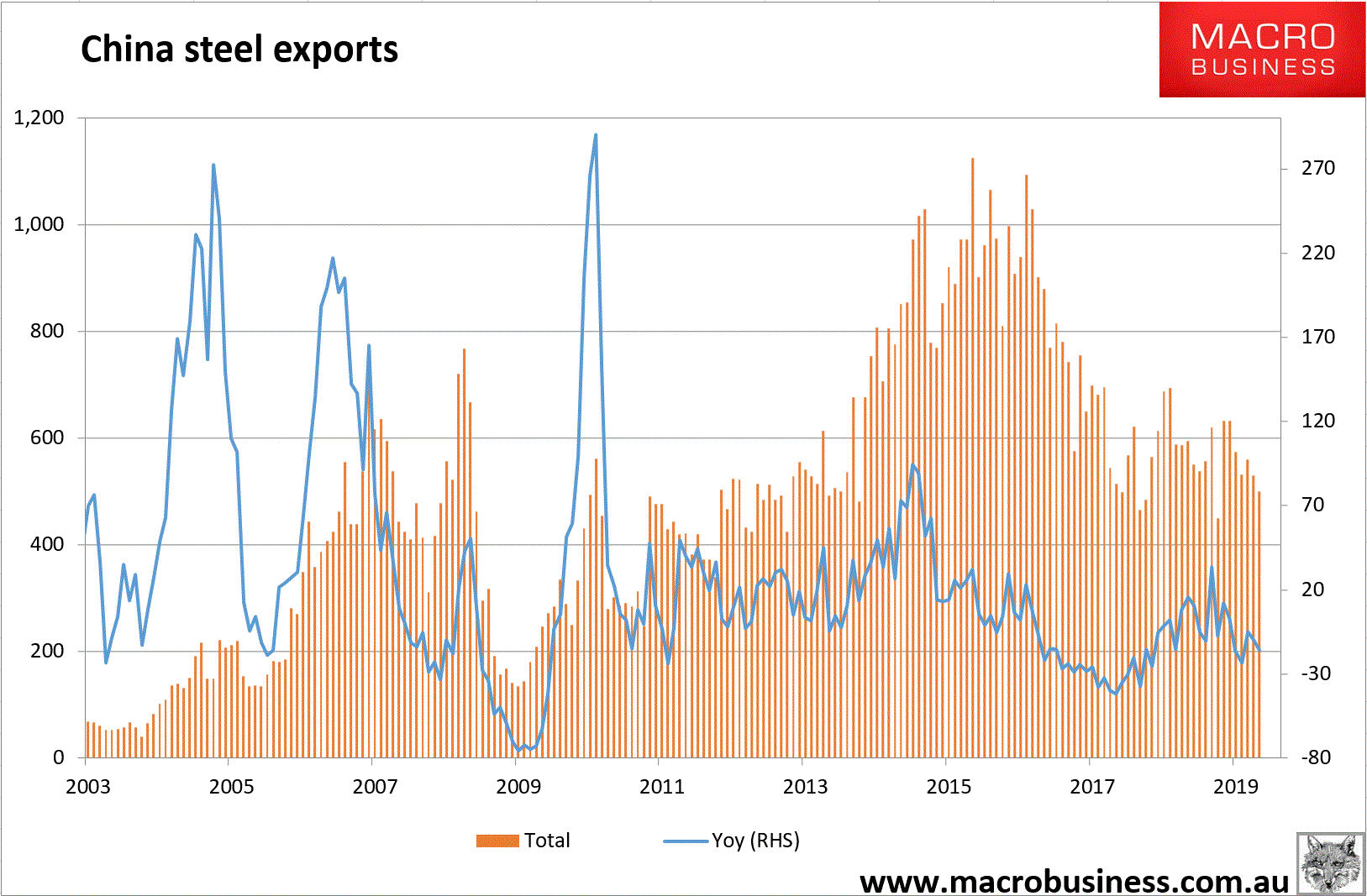 But iron ore imports boomed to 20-month highs near 100mt: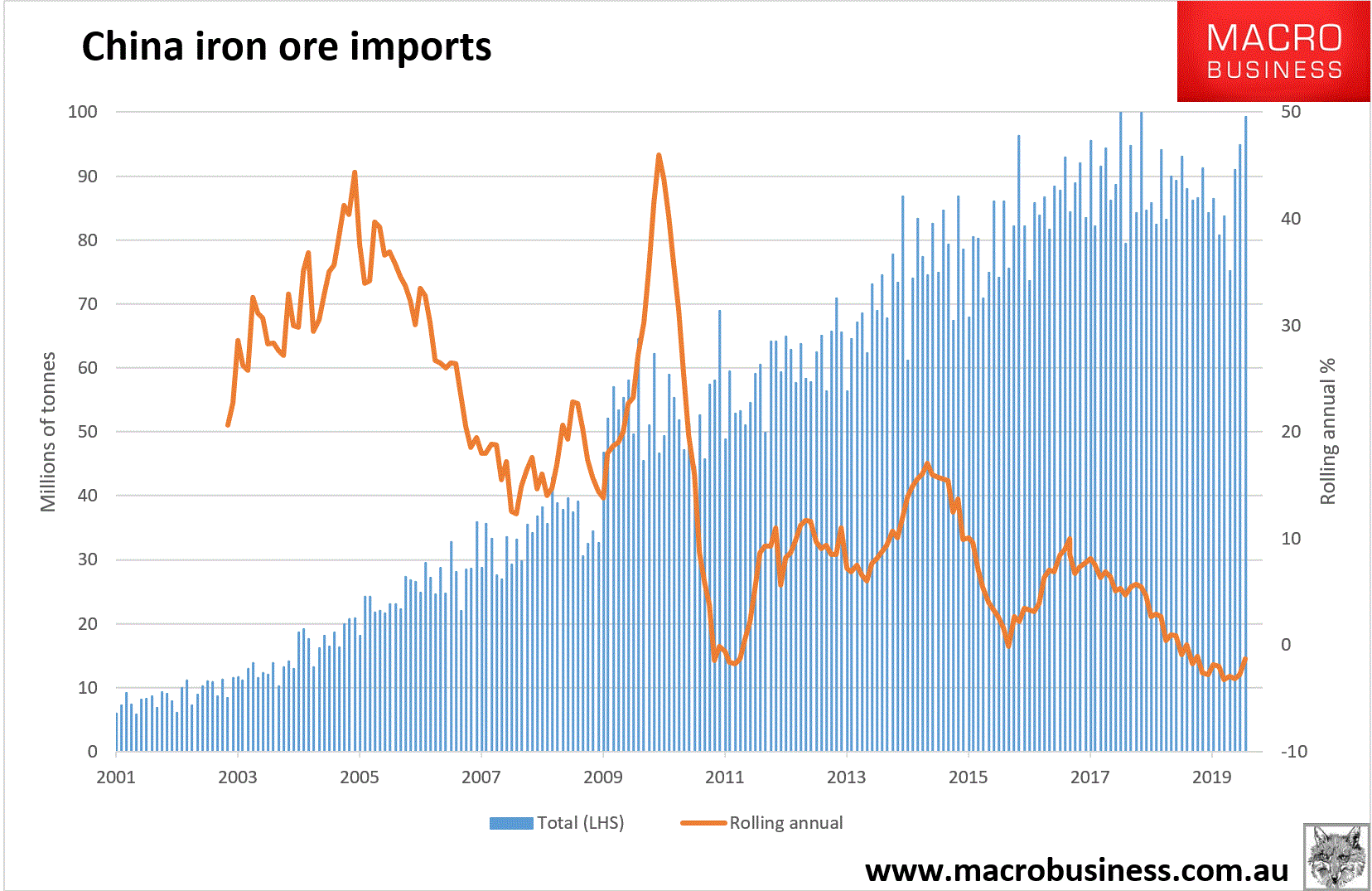 The latter is of course exaggerated by Vale accident distortions, just as early year draw downs were, but the rolling annual is still falling at -1.3% which tells you all you need to know.
This has boosted port stocks to 130mt now: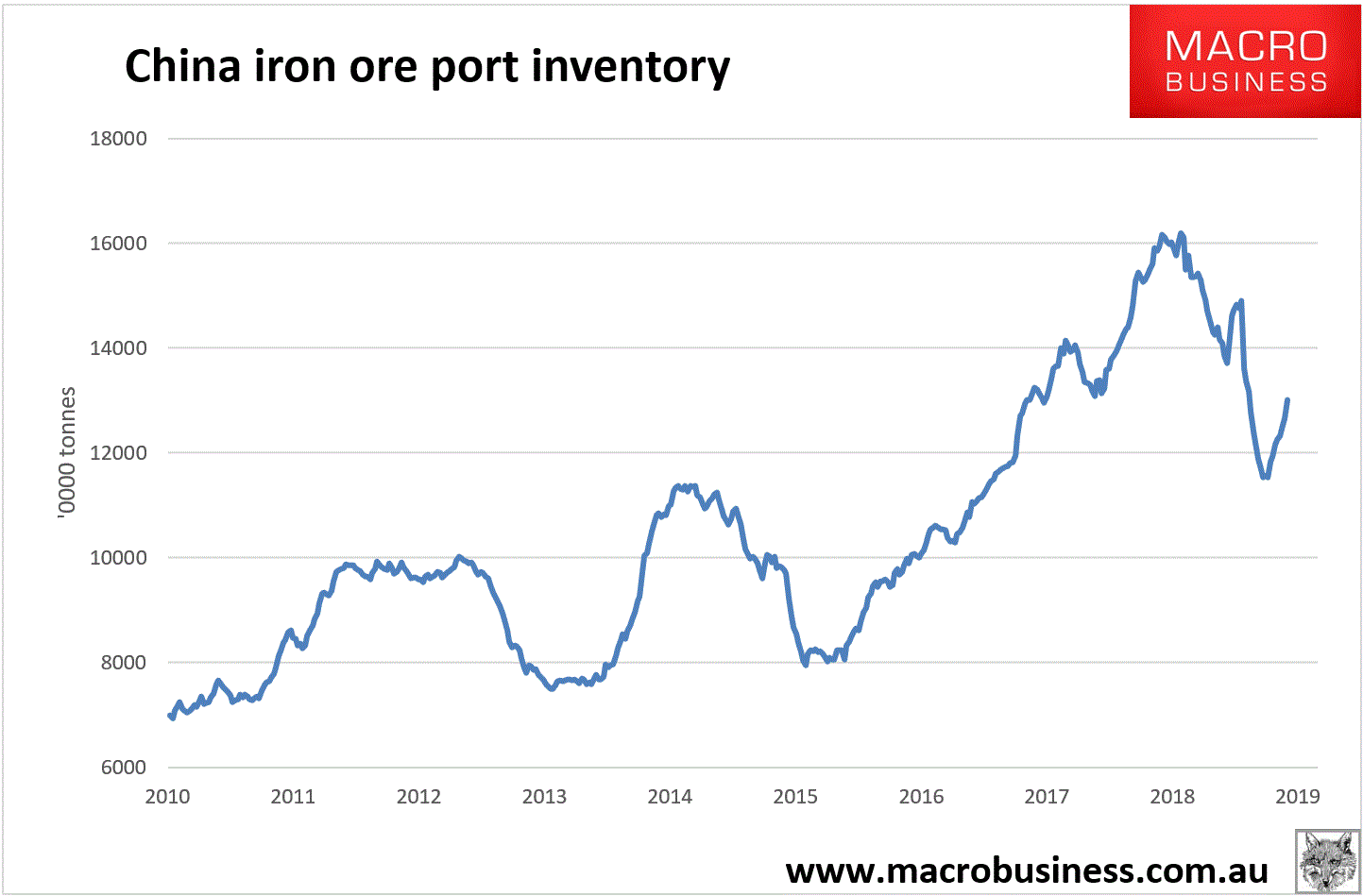 How high mills will want to run those stocks as demand falls is now an open question. Not much higher is my guess, especially as more Vale ore returns.
To the charts:

Spot down. Paper down more overnight. Steel looks to be in trouble. If it breaks so will iron ore.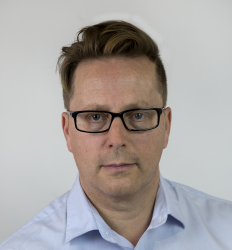 Latest posts by David Llewellyn-Smith
(see all)