Texture from Reuters:
"Investors remained cautious amid subdued Chinese steel margins and construction demand," ANZ Research analysts said in a note.

"An undersupplied (global) market remains the reality and this has seen prices holding up near $90 a tonne," ANZ analysts said.
Rubbish. The market is oversupplied and will get more so when Vale returns volumes. How do we know? Simple. Price are falling: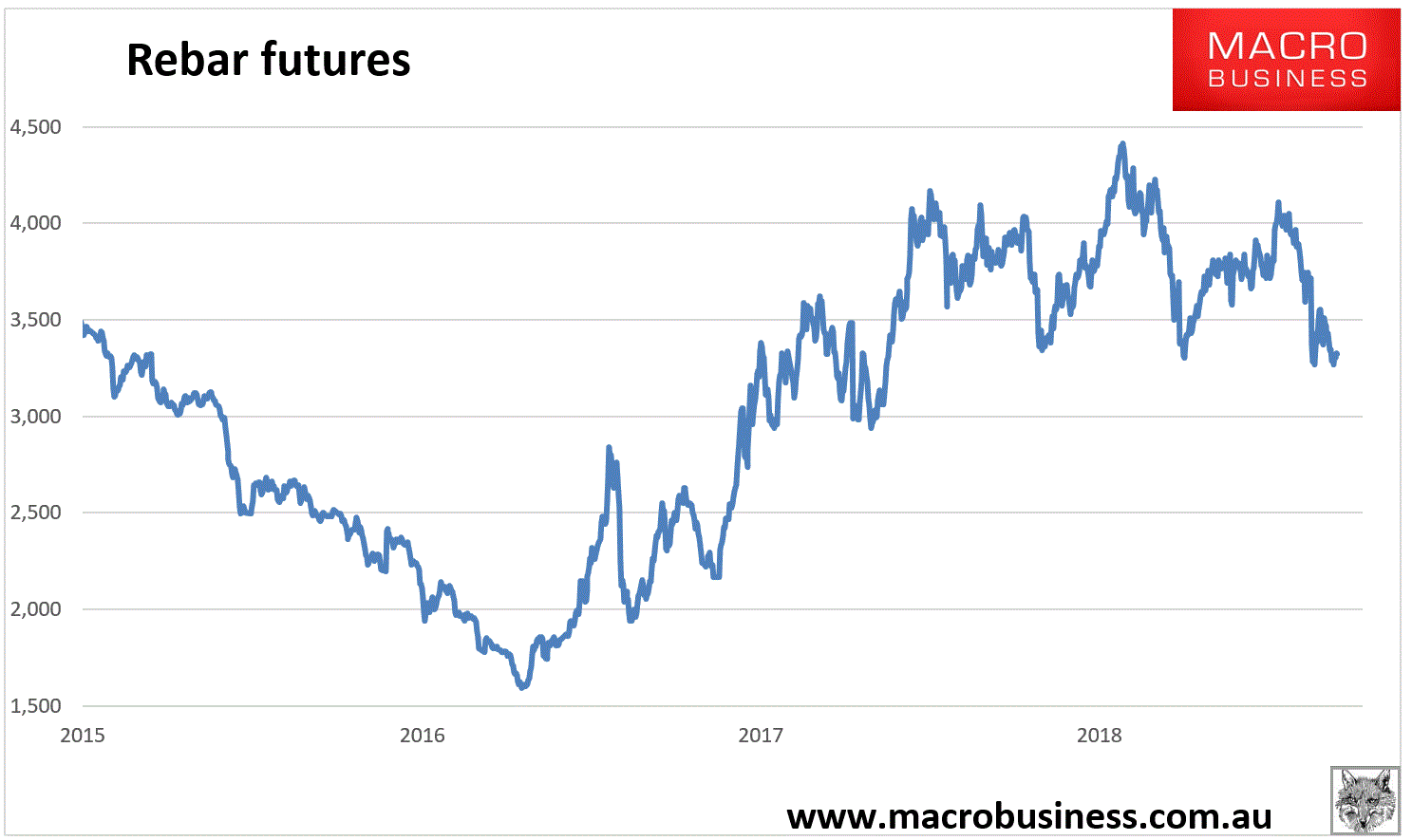 While inventories are rising at Chinese ports, hitting 134.1mt last week: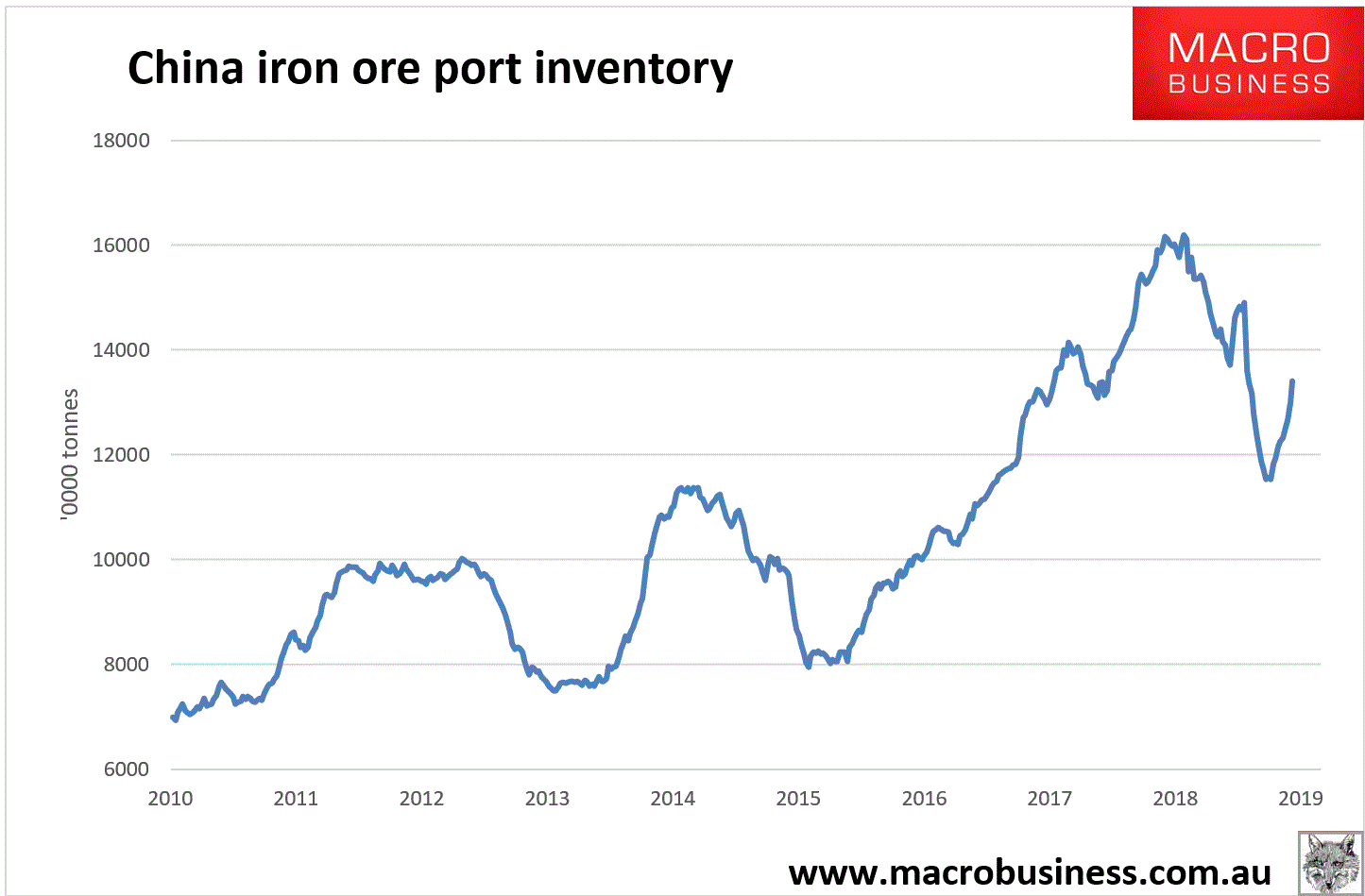 That's too much supply for even apparent demand let alone underlying.
As we pass the restocking pulse into Q2 next year, prices will crash.
David Llewellyn-Smith is Chief Strategist at the MB Fund and MB Super. David is the founding publisher and editor of MacroBusiness and was the founding publisher and global economy editor of The Diplomat, the Asia Pacific's leading geo-politics and economics portal.

He is also a former gold trader and economic commentator at The Sydney Morning Herald, The Age, the ABC and Business Spectator. He is the co-author of The Great Crash of 2008 with Ross Garnaut and was the editor of the second Garnaut Climate Change Review.
Latest posts by David Llewellyn-Smith (see all)