Via FTAlphaville:
Some news Tuesday, via Bloomberg:
The Trump administration is moving ahead with discussions around possible restrictions on portfolio flows into China, with a particular focus on investments made by US government retirement funds, people familiar with the internal deliberations said.
China, so far, has pursued a policy of fighting fire-with-fire when it comes to the trade war. But, given the volume of American capital, what options does it have against such a threat?

Alphaville has one suggestion, but even to us it feels a bit bonkers. So do read on with some scepticism.

It concerns a China-specific oddity called the Variable Interest Entity structure. A legal arrangement used by Chinese businesses like $439bn Alibaba, $35bn Baidu and $42bn JD.com to list in the US, and further afield.

Not sure what we're talking about? Let us explain.

Variable Interest Entities are legal investment vehicles in which an investor does not have a controlling stake but, nonetheless, retains a controlling interest. They rose to prominence after Enron made liberal use of them to mask widening losses from its investors in the early 2000s.

For Chinese companies they serve a different purpose: VIEs allow them to access foreign capital which would not be available to them due to state rules on foreign ownership of certain industries and assets.

If you want to understand the tortured plumbing of this arrangement in detail, we recommend this excellent 14-page explainer by accounting wonks GMT Research. But the structure fundamentally works like this: by creating a set of contractual (read: legal) relationships that almost mirror the rights a shareholder would have in a traditional equity stake, foreign investors can circumvent China's ownership rules, and invest in the world's largest growth economy.

If that sounds legally elastic to you, it's because it is. The entire arrangement, as GMT notes, rests on a fundamental contradiction:
Companies that use the VIE structure tell two inconsistent stories. To Chinese regulators they say that the business is owned by Chinese and not by foreigners. Yet, to foreign investors they claim that foreigners own the business.
Readers may be wondering then, if the VIE structure skirts Chinese law, why haven't the authorities intervened more? And yes, that is the trillion dollar question. There is certainly evidence they can.

In 2011, Baosheng Steel attempted to raise $38m by listing on the Nasdaq via a Cayman Island's company called Buddha Steel (yes, the Cayman Islands are also usually involved in the structure.) This time, however, the local government authorities in Hebei Province intervened as the "Control Agreements contravene current Chinese management policies related to foreign-invested enterprises and, as a result, are against public policy", according to an 8-K filed at the time.

Noise has been made since about the structure's legality. In 2015, the Ministry of Commerce issued a draft Foreign Investment Law which would have outlawed VIEs, according to the Council of Institutional Investors, but the text never made it to legislation.

Reading the literature however, the general view is that the VIE structure, as law firm Harris Bricken joked in its China law blog, isn't a problem until it is a problem.

But what happens if China suddenly decides, with miraculous timing, that it is a problem? In short: it would put billions of dollar denominated savings at risk, much of it based in the US. If you ask us, that's a pretty good hand for the Chinese state to play in the event it feels backed into a capital markets corner.

We floated the idea of this retaliatory mechanism to Alphaville friend, and China expert, Anne Stevenson-Yang a few months ago. In her informed opinion, the People's Republic would never make such a huge change to the industrial economy. Not only would it damage investors outside the US, she argued, but it would also score the own goal of cutting China off from the capital markets for the foreseeable future. (Although we do note, people keep buying Argentine bonds, so maybe not.)

However, she's probably right. Revoking the VIE structure would be the nuclear option for China. Total capital decimation. But, then again, if the Cold War taught us anything, the threat of annihilation is a pretty good way to stop a bark turning into a bite.
Cutting Chinese corporations off from the US dollar teat looks more like suicide than it does mutually assured destruction.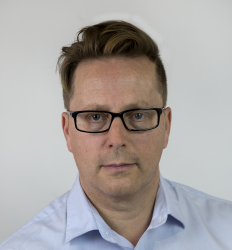 Latest posts by David Llewellyn-Smith
(see all)